Monthly review, Vol. VII
Comments: +
September 8 2010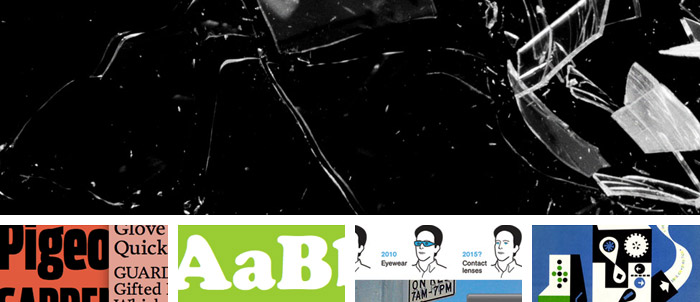 The future of typography is "all about screen fonts," says TypeCon 2010 keynote speaker Roger Black. Around 400 type lovers attended the annual typography conference in Los Angeles to discuss the future of web fonts. Imprint sums up what you might have missed.

Font Bureau, Ascender, and others bring professional fonts to the web.

Adobe and Typekit bring popular typefaces to the web, finally!

National Geographic explores the future of augmented reality.

Smashing Magazine looks at the evolution of the World Wide Web.

Design studio Dowling Duncan re-imagines the the U.S. dollar.

Mad Men picks up third consecutive Emmy for Outstanding Drama Series.

Cheryl Yau explores Blissymbols, an international auxiliary language that brought many people a voice they otherwise would not have.

Mark Edward Campos, an Architecture student at California College of the Arts in San Francisco, visualizes ambient sound recorded over a 24-hour timeframe in New York City.

Virgin Atlantic unveils a new identity designed by London's Circus and Johnson Banks.

Meanwhile, United and Continental airline mash their company logos into a new identity following the airline merger.

idsgn highlights identity and print design from Cannes Lions 2010.

Indie band Arcade Fire team up with Google for an interactive music video.

A new ceremony to celebrate the web's newfound typographic freedom.

Designer/illustrator Frank Chimero gives advice to design students.
---
Also see: