Fresh & hungry: Sean Freeman
Comments: +
January 27 2012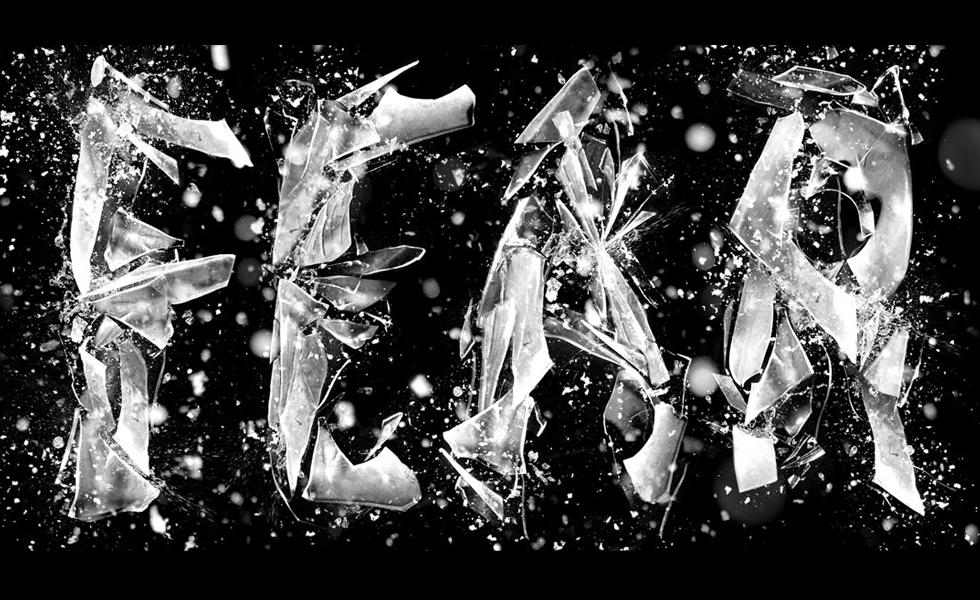 Wrapping up our Fresh & Hungry series, Chris Rubino speaks with London-based Sean Freeman.
CHRIS RUBINO: I think your work is probably the most developed of the winners this year, it's quite impressive that you are still under 30. How early on did you realize such a strong vision for your work? How did typography become the voice for that vision?
SEAN FREEMAN: Thanks! I don't think a strong vision for my work came consciously, more that over the years of experimentation it's become tighter and I feel I know more now about where I want my work to be and at what level.
I've always been very into illustrated type and have a particular love for words so I enjoyed combining that love for words with being naturally curious.
I started playing with type when I first graduated in 2007, I used to work a day job as a designer then when I got home I'd fire up the Mac and start the night work. I'd be working into the small hours toiling away shooting things and experimenting with different ways of exploring textures—looking at how I could use these elements typographically and I've been working on my own stuff full-time now since 2009.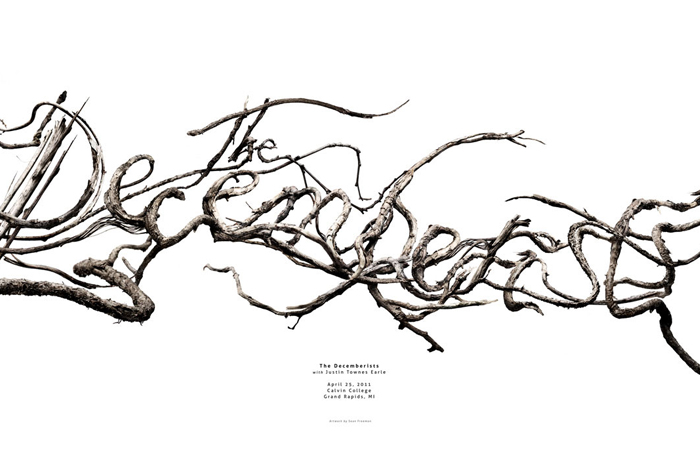 That's the best way! You've experimented so extensively with process in your work, obviously with great success. I'd be curious to hear about some of the disasters that might have resulted from this level of play?
Often I'm working with fingers and toes crossed that its all actually going to work out. I know the "FEAR" piece which I did for Wired magazine was a bit of a nail-biter. The first thing I tried really didn't work, and there's not usually a plan B. I even started drafting the "I'm sorry, this just isn't working" email. Fortunately it worked out okay in the end, but it's been stressy.
Actual disasters, rather boringly, not so much to be honest. It's not to say that I've not done things which haven't worked out—of course I have, constantly, but usually there's a little something in it that just about works or sparks something that does work out. Happy accidents play a big part of my work.
I did do a piece for VH1 which they wanted out of cocaine, so I remember having all these lines on my table in my flat that I was photographing, then Mum popped over to visit… not so much a disaster, but seemed worth mentioning.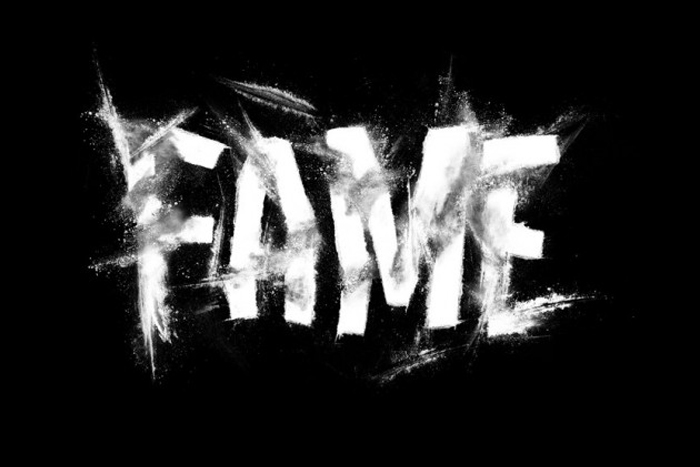 I'm sure she's very proud, ha. You obviously are very into pushing your work, I'm curious to know what's next in line?
So many things, so many things… I have a few collaborations planned which I'm particularly excited about. Just last week I finished the cover of The New York Times Magazine, which has been a job I've been wanting to do for ages so I'm super happy about that. For the future I have a very big amount of personal work planned—lots of new type work!
Later in the year I think I'd like to explore moving image, but I know it's a huge area and need to give it a bit more thought. My main focus is on my personal work and the couple collaborations I have lined up.
Very cool, thanks Sean, and try laying off the drugs for a bit.
---
To see more of Sean's work, visit thereis.co.uk.
Explore the Fresh & Hungry series:
---
Chris Rubino is a New York City-based artist/designer whose work has been exhibited in Europe, Japan, Hong Kong and the U.S. He likes to spend his vacations in the desert and has been in a number of motorcycle accidents. He is currently a board member of AIGA/NY. Visit his work at www.chrisrubino.com.