Monthly review, Vol. XXVIII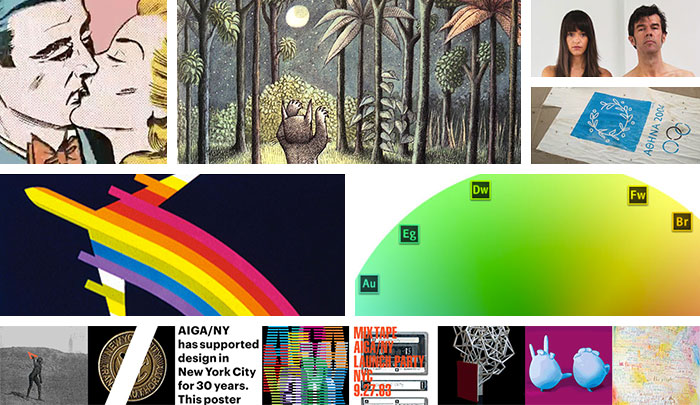 AlmapBBDO uses 873 stock photos from Getty Images to tell life's story.

The beloved author and illustrator passes away at 83, remembered for his children's book Where the Wild Things Are. Related: Terrible Yellow Eyes.

Stefan partners with Jessica Walsh, announcing in 1994 NSFW style.

Jon Pack and Gary Hustwit examine former Olympic cities, on Kickstarter.

The Atlantic takes a look at Steven Heller and Veronique Vienne's new book, 100 Ideas that Changed Graphic Design

The Adobe Brand Experience team discusses the design behind the new Creative Suite 6. Revisit 2010's CS5 branding to compare.

To celebrate the 30th anniversary of the New York AIGA chapter, 30 well-known New York designers create commemorative posters, including Milton Glaser, Seymour Chwast, Paula Scher, Michael Bierut, Mirko Illic, Maira Kalman, and Debbie Millman. Buy them at Etsy.

"It's time to spread a message of love, not hate." YouTube favorite Andrew Gunadie celebrates the typeface we all love to hate.

A repository of real, physical objects you can create with Makerbot.

Nick Sherman examines the bizarre typography and offers a challenge.

Pentagram creates a short film to celebrate their 40th anniversary.

The Heads of State launch a new online store inspired by travel.

Behind the scenes blog from the New York Times Graphics Department with infographics and data sketches.

3 talented guys combine animation, comedy and art in 100 frame videos.

Share and discover the best videos, talks, and interviews, across the web.

A new print magazine about the people who live and work online.

The eternal dispute between copywriters and art directors.
---
Also see: