Fresh & hungry: Elizabeth Weinberg
Comments: +
January 26 2012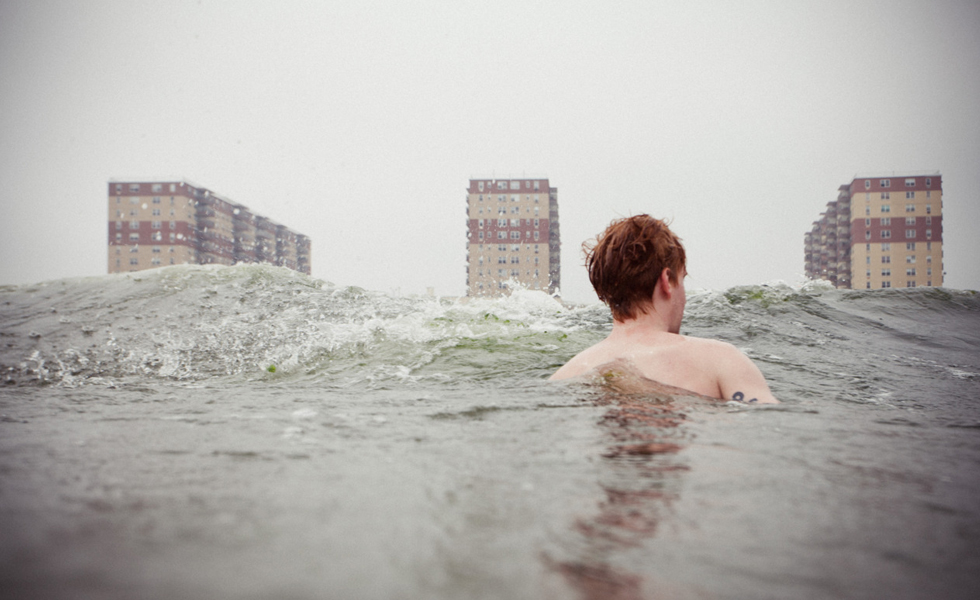 Chris Rubino speaks with Brooklyn-based photographer Elizabeth Weinberg, our next Fresh & Hungry subject.
CHRIS RUBINO: Recently I'm finding it difficult to select photography I really respond to. Maybe its just being overwhelmed, I don't know, but I really like that you have such a cohesive body of work. Do you think about your voice as a photographer? What do you look for when creating an image?
ELIZABETH WEINBERG: I don't really put too much thought into it, honestly. It's just what I do. I've found that if I start over-thinking photography I get really burnt out on it and lose the pure love for it that I always want to have. I let my instinct guide me and if I want to take a picture, I take it. Simple as that, and I don't think it has to be any more complicated.
It really doesn't, you can feel that spontaneity in your work. Makes sense that musicians and music seem to be pretty influential in your work, can you discuss this a bit, is it a way for you to participate in the world of music?
I started out wanting to shoot musicians, mostly because music was a huge part of my life when I was a teenager. I went to shows all the time, front row, stuff like that. I was—and am—also a documentary photographer, so I wanted to combine the two and do behind-the-scenes-type work. I was able to do that right out of college on Ben Kweller's national tour in 2004, because I had worked for his manager as a part-time job in college.
Looking back, I had no idea what to do with any of those images once I shot them. I didn't know how the business side of anything worked, or about pitching things to magazines, etc., but I didn't really mind; I was able to go out there and just shoot for the experience, and some of those photos are still some of my favorites to this day.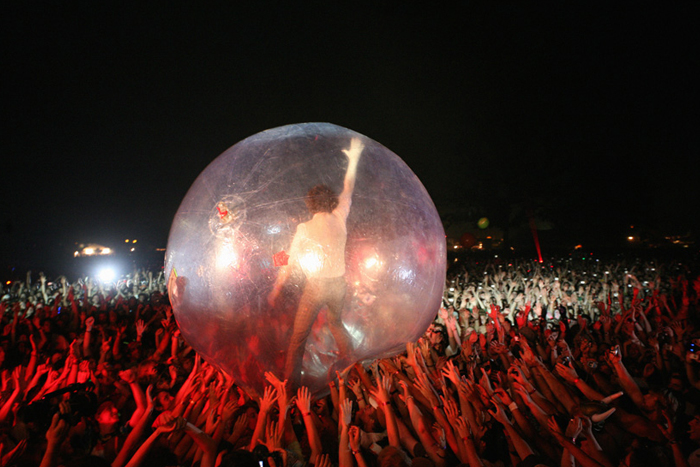 I used to shoot a lot of live music but the market became very saturated once digital SLRs were easily accessible, so everyone was getting the same boring picture. I decided a few years ago that I wouldn't do anything like that again unless I had a vantage point that was unlike any other photographer's, like if I was backstage or something. That's why I love a lot of the Bonnaroo documentary work I've done. I had all-access which gave me some great photographic opportunities. I think it's quite common for photographers of my ilk to start out shooting musicians because we generally have friends who are in bands and it's natural that they'd become subject matter.
Nowadays I don't want to be known as just a music photographer, and I think I have been successful in branching out.
I agree, I really enjoy that balance in your work. You appear to be doing very well and progressing very quickly, where would you like to head next with your work as a photographer?
2011 was really good to me in terms of commercial and editorial work, so I want to continue on that trend and just do more and more. I've been lucky enough to work with clients who understand my vision and let me have a lot of creative control. I've also been able to work outside of my comfort zone for commercial work a lot in the past year, and I think it's great to do be able to do that for a client and come out with work that everyone is proud of.
I'm currently focusing on getting my work seen by as many people as possible and trying to get my hands into all sorts of creative projects. I work best when I've got a million things going on.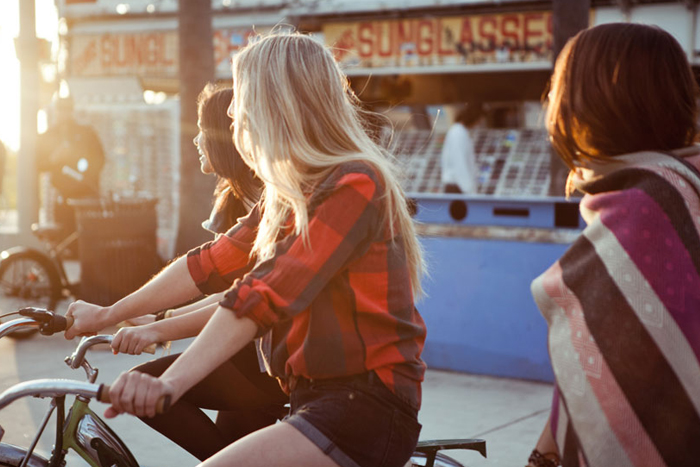 Calmness in chaos, same here. Thank you Elizabeth, I look forward to seeing your work in 2012.
---
To see more of Elizabeth's work, visit elizabethweinberg.com.
Explore the Fresh & Hungry series:
Elizabeth Weinberg
Sean Freeman
---
Chris Rubino is a New York City-based artist/designer whose work has been exhibited in Europe, Japan, Hong Kong and the U.S. He likes to spend his vacations in the desert and has been in a number of motorcycle accidents. He is currently a board member of AIGA/NY. Visit his work at www.chrisrubino.com.