The twelve days of design: 2011 holiday gift guide
Comments: +
December 11 2011
It's that time of the year again, and we're back with twelve must-have design gifts for the holidays.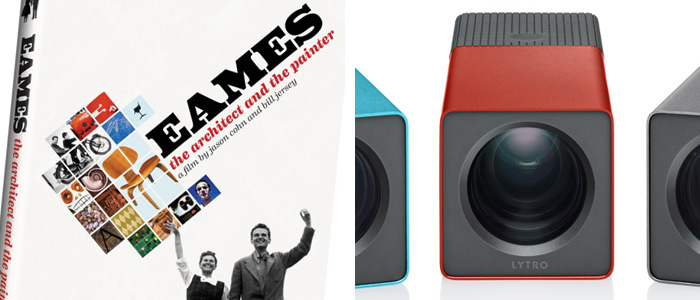 12 inspiring moments
You're bound to find at least a dozen inspiring moments in this documentary on modern design legends Charles and Ray Eames. Snag the DVD when it hits stores December 13th, just in time for the holidays.
11 million light rays
The first of its kind, the Lytro Light Field camera lets you play with light and capture "living pictures." Thanks to its light field sensor that captures 11 million light rays, you can shoot now and focus later.
$399 - 499 from Lytro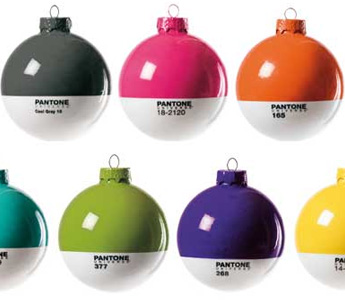 10 balls a-swatching
For the ultimate design nerd, these bright and festive glass Pantone swatch ornaments by Seletti will ensure you don't have a 286 Christmas. Available in 10 colors (including Pantone 286 if you are so inclined).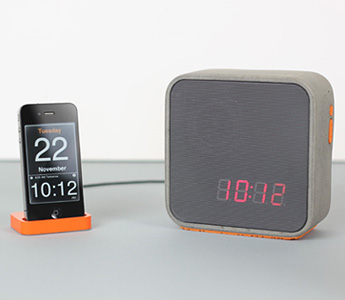 9 clocks a-buzzing
Wake up to your favorite music with the handsome Alba "Media Edition" clock by Furni, available in nine unique materials from felt to barnwood. Bargin hunters: look for the 25% discount code on selected items.
$148 from Furni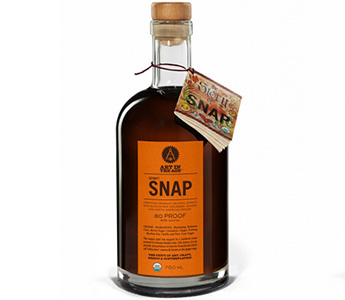 8 crafted cocktails
Oh snap! This hand-crafted organic gingersnap liqueur from Art in the Age is our drink of choice this season. With ingredients like molasses, cloves, brown sugar, cinannamon, ginger, and nutmeg, it's like drinking liquid Christmas.
$30 from Hi-Time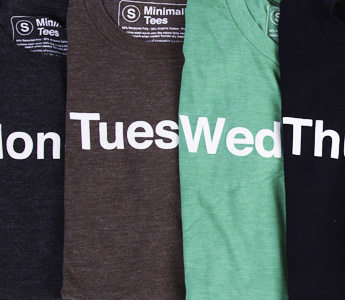 7 minimal tees
Clean out your closet and adopt a minimalist lifestyle in 2012. Order a set of seven Minimalist Tees in the size of your choice and you've got everything you need for the week. As an added bonus, you'll never forget what day it is.
$110 (set of 7) from Minimalist Tees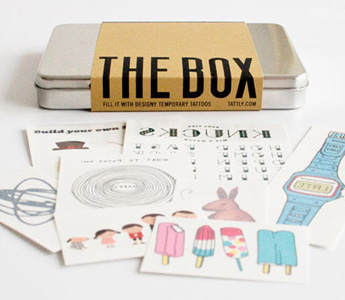 6 months a-Tattly
Show your passion on your sleeve with design and typographic temporary tattoos from Swissmiss, James Victore, Louise Fili, and more. Buy individually, or splurge on a subscription to get your faux-ink fix for six months.
$5 - 60 from Tattly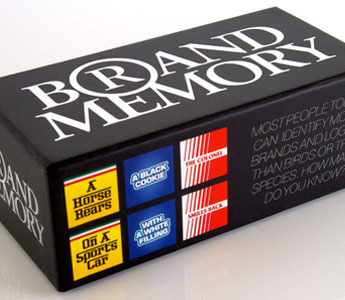 5 memorized brands
Test your brand knowlege with the Brand Memory Game from BIS. Find matching pairs from a selection of 30 internationally-known brands, without logos or names. From the makers of the typeface matching game we featured last year.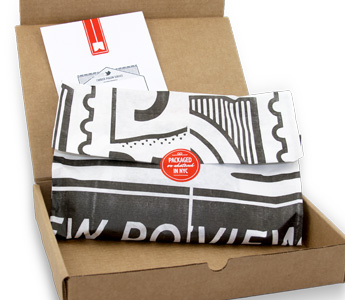 4 quarterly treasures
Keep giving all year long with a gift subscription to Quarterly Co. Choose from cultural icons like Cool Hunting or Brooklyn Superhero Supply Company and a hand-crafted package will arrive every quarter with curated treasures.
$25 (per quarter) from Quarterly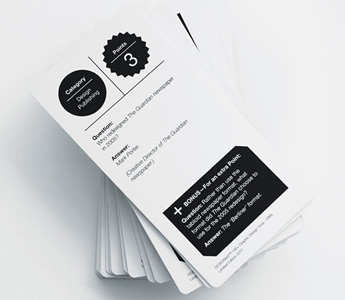 3 nerdy games
For the serious design enthusiast on your list, DESIGNerd has three graphic design trivia volumes. Each set contains 100+ questions personally selected by design know-it-alls like Steven Heller and Stefan Sagmeister.
$60 from DESIGNerd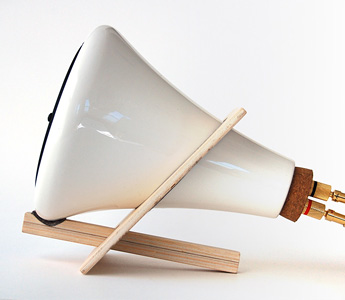 2 ceramic speakers
The newly revamped Ceramic Speakers from designer Joey Roth are just a beautiful as before, but now pack a greater punch. A must-have for minimalists and audiophiles alike.
$495 from Joey Roth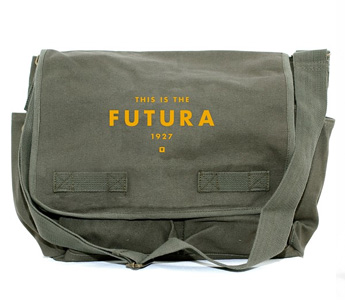 …and some Futura on a messenger bag
Show your love for the classic typeface with a hand-flocked messenger bag from design studio The Medium Control. Really, can you go wrong with Futura Bold?
$38 - 48 from Etsy
---
Contest: Win this stuff!
In the spirit of the season, we are giving away a selection of our favorite holiday picks to one lucky reader!
To enter, use the comments below to share one item on your wish list this year. We'll randomly pick one winner and announce it here.
Cheers and happy holidays from idsgn!
UPDATE: We have a three winners! Congratulations to Andrew Chernauskas of Erie, PA who has won:
And because our prize sponsors were so generous, congratulations to James Jack of Lewes, UK and Rasmus Kalms of Copenhagen, Denmark who have also won:
Huge thanks to our prize sponsors!
---
Also see: