The twelve days of design: Our holiday gift guide
Comments: +
December 11 2009
Forget lords a-leaping. From axes to Lego, this is what we really want this holiday season.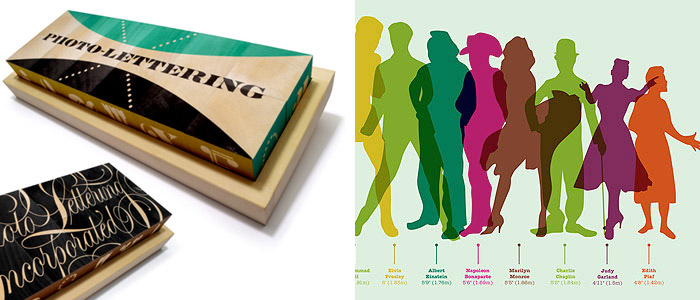 12 blocks a-stacking
This set of twelve alphabet blocks comes from type foundry House Industries. Made from replenishable Michigan-grown kiln-dried basswood, these blocks feature a type selection from the PLINC archive.
$35 from House Industries
11 infographics
You can never know enough stuff. Thanks to London-based Draught Associates, you can outfit your walls with Visual Aid posters that teach you everything from how Champagne is made to making the perfect Christmas pudding.
$8 - $68 from the Visual Aid Shop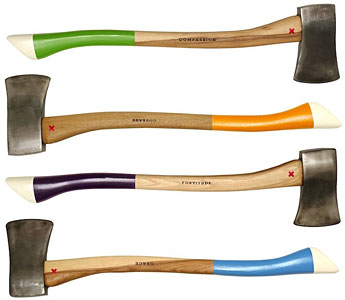 10 axes chopping
Because every design critic needs an axe, the Courage axe from Best Made Co. is on our list this year. Not just any axe, Best Made's are made to order, hand painted and polished in downtown New York. Choose your favorite from 10 available designs.
$250 from Best Made Co.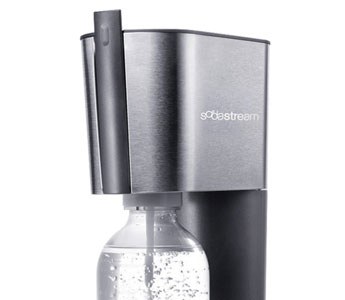 9 cents a-fizzing
Helping the environment makes fizzy drinks even sweeter. Using tap water, make your own sparkling water for 9¢ per glass (or flavored soda for 25¢ per can) with Sodastream. No more lugging around cases of Diet Dr. Pepper (make that Pete's Choice)!
$150 from Sodastream or Sur la Table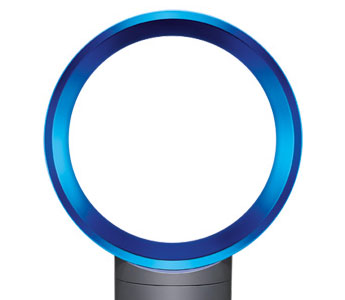 8 blades not blowing
Choppy fan blades are so last year. The Dyson Air Multiplier uses a jet turbine-inspired motor to create a sheet of moving air, blowing 118 gallons per second. Best of all, "children can stuff their heads into this if they want to" says Mr. Dyson (and yes, someone tried).
$300 - 330 from Dyson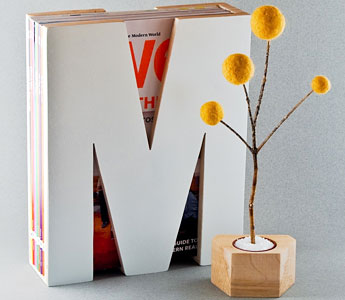 7 magazines a-holding
M is for magazine. Get organized with this natural baltic birch veneer magazine holder. Made to order in several colors, it holds 5-10 magazines. Perfect for the type lover on your list.
$38 from Etsy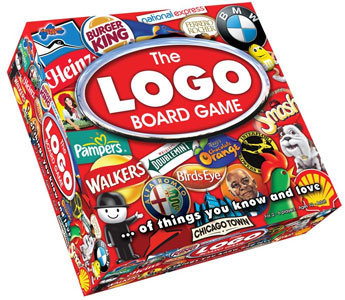 6 players playing
Finally, a board game we can beat the family at. Although its focused on the UK market, judging from the box it looks like it has some global appeal. (We're waiting for the second edition, sure to feature the new AOL logo.)
£22 from Amazon UK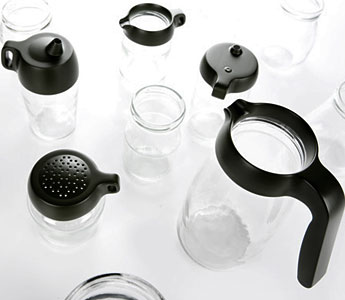 5 useful jars
From designer Jorre van Ast, Jar Tops transform your ordinary pickle jars into useful kitchenware. The set includes a sugar pot, milk can, shaker, oil & vinegar set, and a water jug.
$25 from the MoMA Store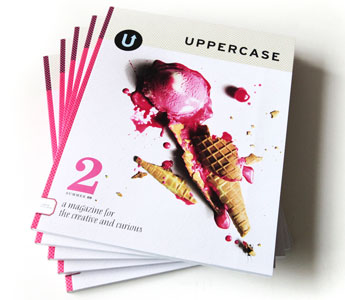 4 quarterly issues
Uppercase Magazine is a beautifully designed quarterly magazine published in Canada. Get a subscription for the 'creative and curious' on your list.
$72 - 80 CAD from Uppercase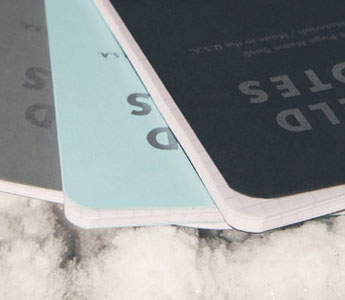 3 little notebooks
Always running out of notebooks? Field Notes Colors gives you a year's supply. Feel special with seasonal mailings of limited-edition colors, straight to your door.
$129 from Field Notes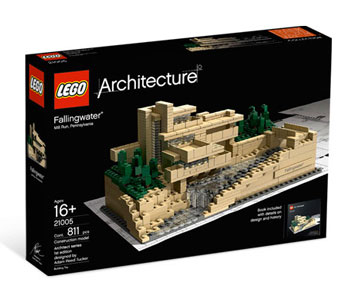 2 masterpieces
Step into the shoes of late architect Frank Lloyd Wright and recreate two of his masterpieces with Lego's Architecture Series. Faillingwater (perhaps the most famous residential home in the world) and the Guggenheim Museum (celebrating its 50th anniversary this year) are now available.
$40 - $100 from the Lego Shop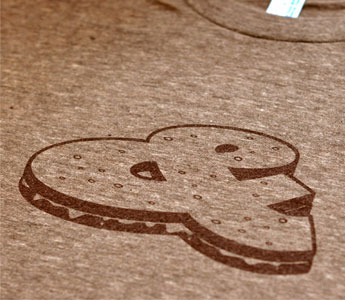 …and a sandwich in an ampersand
Set in Hoefler & Frere-Jones' Knockout, the Ampersandwich Tee is for the designer who has everything. Printed in espresso brown on soft tri-blend, the shirt is available from Small to 2XL.
$22 from SimpleBits
Contest: Win this stuff!
Win a selection of our favorite holiday picks, valued over $200!
To enter: Spread some holiday cheer by singing (yes, singing!) our twelve days of design in the tune of "The Twelve Days of Christmas." Upload your masterpiece to YouTube or Vimeo and send a link to contest@idsgn.org along with your name and address.
The contest is open to anyone, but contestants outside of the U.S. must cover shipping charges. Contest ends Friday December 18th at noon EST. One winner will be chosen (judged on creativity) and will be posted here for all to enjoy. So be creative and be festive!
UPDATE: We don't have a winner yet (I guess we made our holiday contest too difficult)! We are still filled with the spirit of giving, however, so we are going to make things easy. Our huge prize pack valued over $200 (plus a smaller runner-up prize) could be yours by sending your name and address to contest@idsgn.org. No singing involved (unless you want to, of course). One winner and one runner-up will be randomly selected by entries recieved by Friday December 18th (today!) at midnight EST. Sorry, U.S. contestants only.
UPDATE: We have a winner! Congratulations to Michael Faber of Durham, NC who has won:
Also congratulations to runner-up Ryan Balsiger of Madison, WI who has won:
Huge thanks to our prize sponsors: Sodastream, Visual Aid, Uppercase and Field Notes!
Happy holidays from idsgn!