Uppercase Magazine
Comments: +
October 6 2009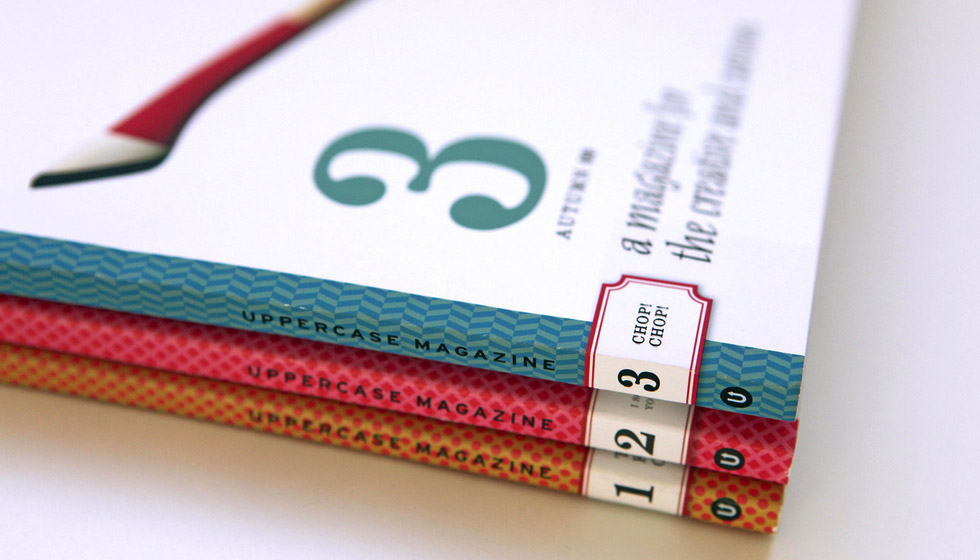 Uppercase Magazine is a new quarterly publication for the 'creative and curious.'
In an industry where popular magazines are dying or fighting to stay alive, it's exciting to see a fresh new independent magazine aimed at fellow designers and the crafty-alike (with every issue selling out so far). I'm currently enjoying a copy of issue 2, which is 100 colorful pages full of articles ranging from the world of Pantone color to scissor collecting, along with a creative postcard project that encourages you to get involved in the process.
Enchanted by great ideas and strange inventions; by color and pattern; things fancy and frugal; the charm of vintage in a modern life; the ridiculous and the sublime… curating souvenirs, collecting treasures and celebrating the extraordinary in the everyday.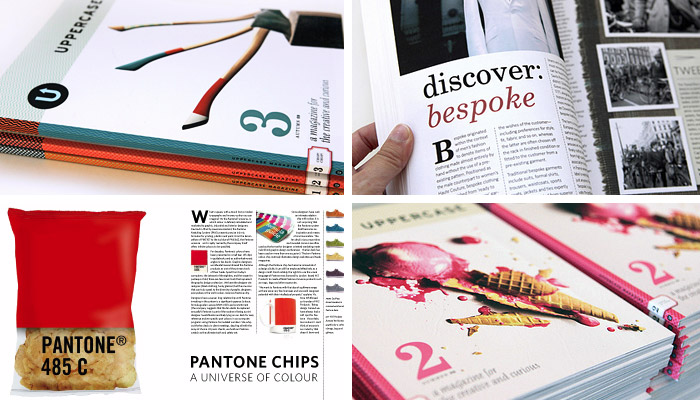 Uppercase Magazine is published by Janine Vangool in Calgary, Canada—who is also busy publishing books, running Uppercase Gallery (an art gallery and bookshop in Calgary), and teaching at Alberta College of Art & Design.
The magazine's third issue (Fall 2009) is now shipping, preview it online or pick up your copy at Uppercase and select bookstores.