Newsweek, can a redesign save the dying magazine?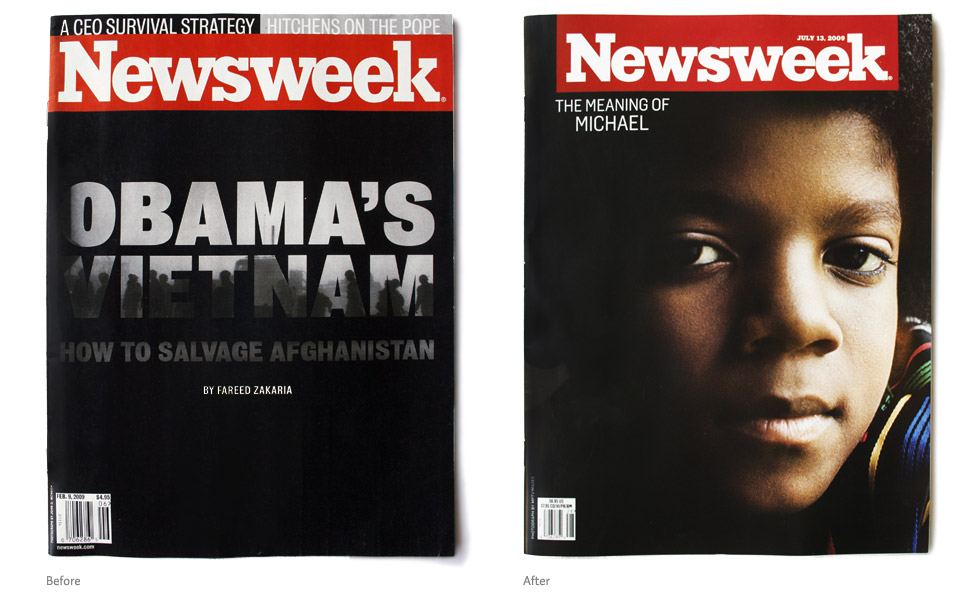 In response to declining advertising and circulation, 76-year-old Newsweek recently launched a redesign of their weekly magazine. But in a time where news is instantly available online, can anything help a magazine which sells last week's news?
With advertising down 23 percent this year and circulation down from 2.6 to 1.5 million, Newsweek is hoping that the refresh will help make the dying magazine relevant again. "As the number of news outlets expands, it is said, attention spans shrink; only the fast and the pithy will survive," says Jon Meacham the editor at Newsweek.
The redesign (Newsweek's second since 2007) focuses on making things simpler, a nice change to the previous format. The new look makes use of some much needed whitespace as well as some fresh new typography. One of the biggest improvements is the paper itself, going from the extremely thin (almost transparent) off-white, to a more substantial stock.
Perhaps more notably, the redesign goes beyond the visual:
...the new Newsweek will no longer attempt to re-report and annotate the week's events — an expensive, unsustainable approach to making a weekly news magazine. The magazine will not scramble the jets and deploy huge resources to cover a breaking story unless, as Mr. Meacham put it, the magazine is 'truly adding to the conversation.' Instead, the reimagined magazine will include reported narratives that rely on intellectual scoops rather than informational ones and pair them with essayistic argument.

-David Carr, New York Times
Before: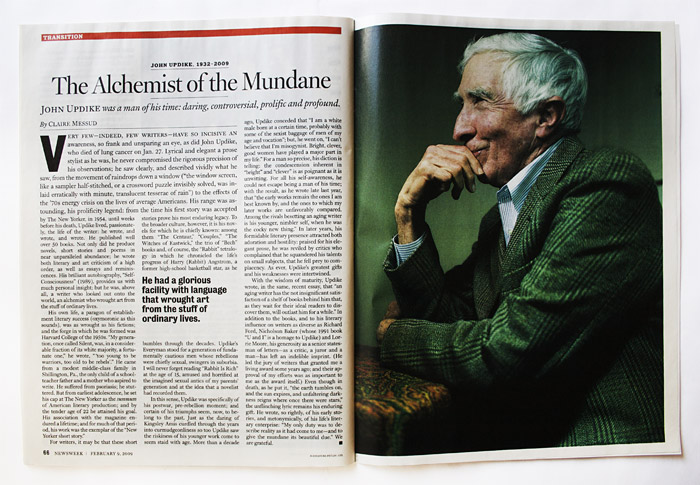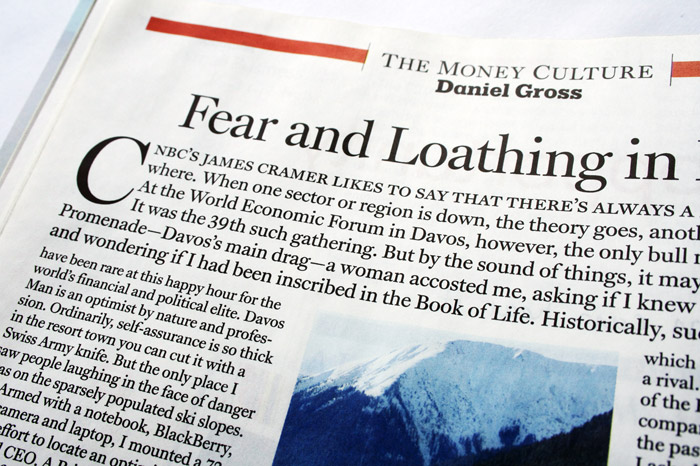 After: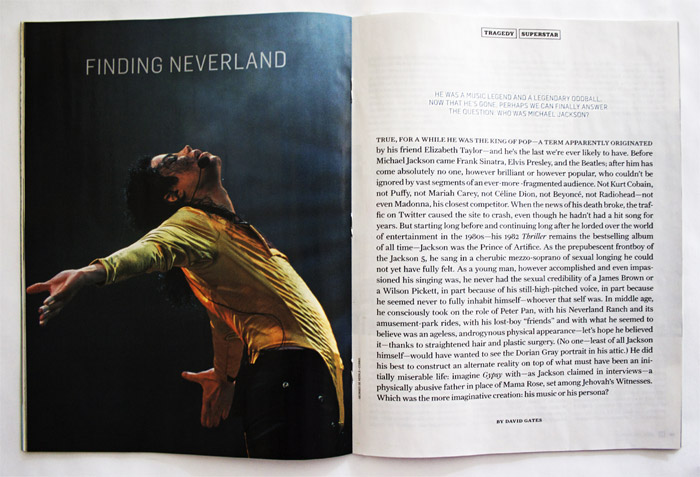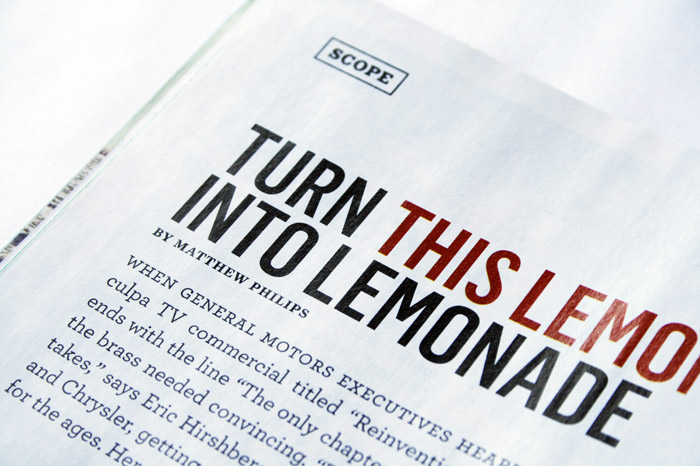 Whether the redesign will have any impact on the magazine's decline is yet to be seen. But with the price up from $4.95 to $5.95 an issue ($6.95 for this week's Michael Jackson issue), Newsweek must be confident that its readers (what's left of them) will see the value.
UPDATE: Andrew Boardman of Deckchairs tries to improve the Newsweek redesign. (July 6, 2009)