The twelve days of design: 2010 holiday gift guide
Comments: +
December 14 2010
Need some last minute holiday gift ideas? The contributors at
idsgn

came together again to share what's on our radar this year. Don't forget the wrapping paper!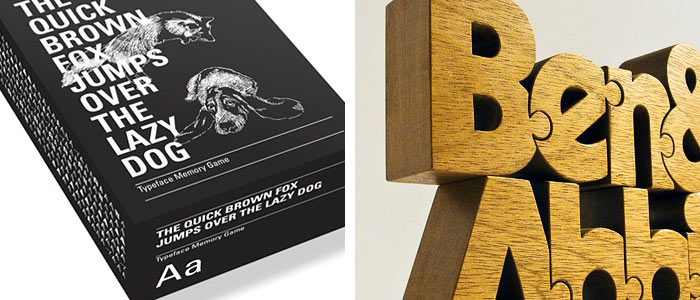 11 letters wooden
Lovingly handcrafted by designer John Christenson in Chicago, Nuzzles are custom designed wooden typographic puzzles. Cut from a single block of wood, letters fit together like a jigsaw puzzle.
$24 (per character) from Nuzzles
10 hours rockin'
Take your holiday tunes from room to room and on the go with JAMBOX, a portable bluetooth speaker from Jawbone. It's also a fully functional speakerphone, so you can press pause and take that client call. Comes in four colors with a rechargeable battery that lasts 10 hours.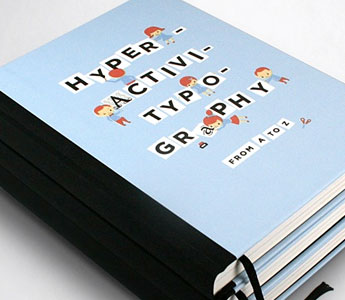 9 hyperactivites
Taking inspiration from children's activity books, Hyperactivitypography from A to Z introduces the overwhelming topic of typography through charming illustrations, examinations, and fun-filled exercises.
$20 from Amazon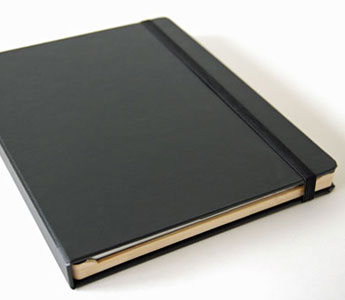 8 e-books a-binding
Handcrafted in San Francisco using traditional bookbinding techniques, the DODOcase adds some class to your e-reader. Available for Kindle and iPad in eight colors.
$50 - 60 from DODOcase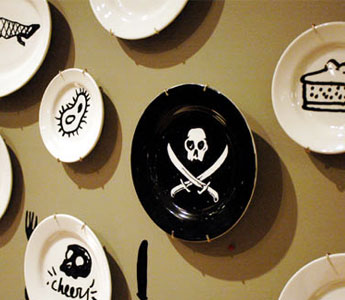 7 dirty dishes
Take home a plate from New York-based designer James Victore's Dirty Dishes project, with artwork featuring everything from dead birds to a riff on Milton Glaser.
$200 from Supermarket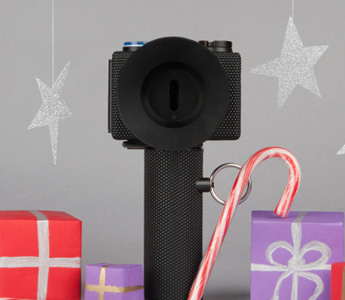 6 cameras spinning
Capture your surroundings with the Lomography Spinner 360°. Pull the cord and in a split second the camera spins 360 degrees, giving you an instant panoramic shot on standard 35mm film.
$135 from Amazon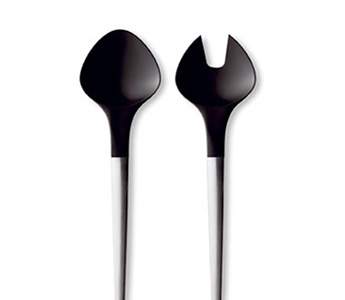 5 salads served
Originally designed as part of his Caravel silver cutlery range, these 1957 Georg Jensen salad servers are still a totally modern way to dish out the salad with style.
$95 from the Georg Jensen Store or Amazon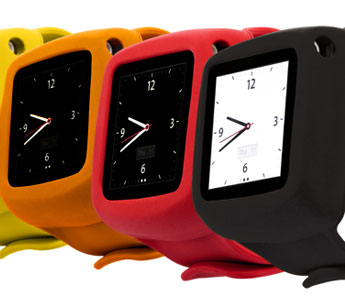 4 iPod watches
Griffin turns the iPod Nano into a minimalist wristwatch with its Slap wristband. A flexible spring-steel band (think 1980s) wrapped in soft silicone snaps securely around your wrist to keep your iPod close at hand.
$25 from Griffin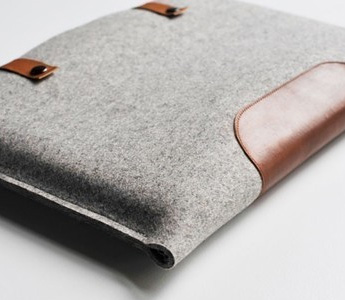 3 cozy laptops
Treat your 13, 15, or 17 inch MacBook to a beautiful gray felt laptop case. It's thick and deluxe, and exquisitely handmade.
$74 - 80 from Etsy or Byrd & Belle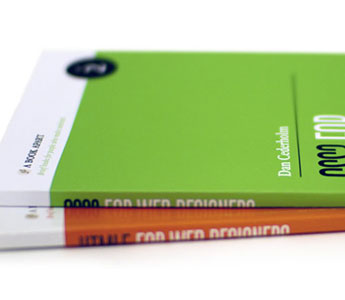 2 books apart
Must-reads for any web designers, these books from A Book Apart are brief and to the point—and the perfect size for stocking stuffers.
$18 from A Book Apart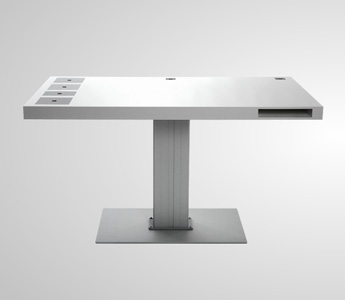 …and new desk to top it off
Designed by Søren Rose in Denmark, the Holmris Hansen MILK desk comes with an electronic height adjuster and customizable storage areas for everything from pencil holders to fish tanks.
$5,000+ from Jules Seltzer
---
Contest: Win this stuff!
In the spirit of the season, we giving away a selection of our favorite holiday picks, valued over $200! To enter, use the comments below to share one item on your wish list this year.
We'll randomly pick one winner and announce it here on December 22.
International readers (outside of the United States), please note you may be asked to cover shipping charges.
UPDATE: We have a winner! Congratulations to Tom Haynes of Ann Arbor, MI who has won:
Huge thanks to our prize sponsors: Lomography, Griffin, and BIS Publishers!
Cheers and happy holidays from idsgn!
---
Also see: