Know your type: Myriad
Comments: +
February 25 2011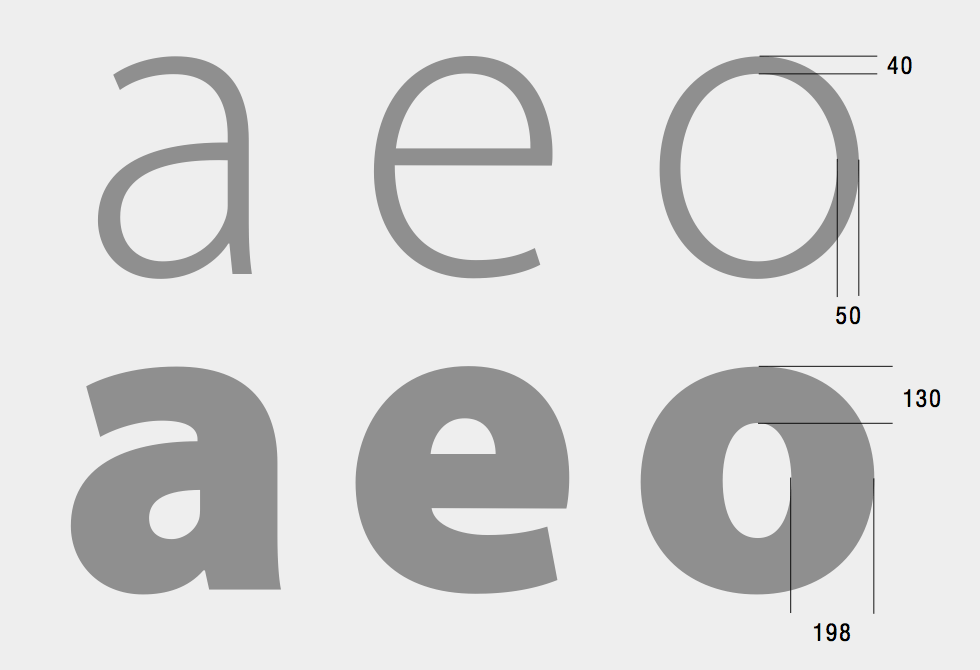 Flat. Generic. Invisible. Myriad is the ninth installment in our 'Know your type' series.
In the early nineties, when typeface designers Robert Slimbach and Carol Twombly set out to design a new sans-serif for Adobe, the goal was to create something generic—jokingly calling the typeface 'Generica' during its design. "We wanted to make almost a totally invisible type of letter, just very generic… something that really didn't show anyone's personality too much," explains Slimbach in Adobe Magazine.
The two designers worked simultaneously on opposite ends of the typeface, swapping designs, and smoothing out each other's strong characteristics. "We were always saying to each other, 'Oh, let's not do this or that weird thing.' So we would always fall back on the more obvious optical shape of the face." As a result, the duo ended up with a typeface that could stand on its own, without reflecting the style of either designer.
The outcome of the face was almost inevitable, with the rules and standards that we set for it: perfectly straight stems, flat endings, and the flat character shapes with a certain amount of proportion to the letters. It's very uniform—just a real practical kind of face. It doesn't break much new ground from a design standpoint, but its strength is that it's very flexible for sans-serif typography. You can create many different voices, particularly in the width, that really change the character of the face quite a bit.

—Robert Slimbach, Adobe Magazine, March/April 1995
Of course, the typeface has often been compared to humanist typeface Frutiger, designed by Adrian Frutiger almost twenty years prior.

Myriad Myriads
Released as part of the Adobe Originals series in 1992, Myriad became the flagship typeface for Adobe's Multiple Master font format. Although the format has since been superseded by OpenType, it was unique and groundbreaking in that it gave users the flexibility to generate custom font variations based on design variables (or 'axis') like weight, width, optical size, and style.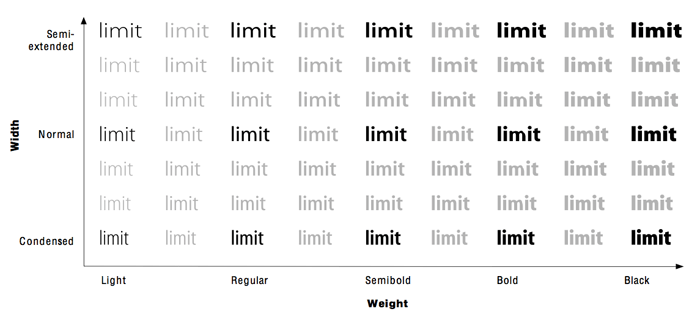 Myriad MM (MM referring to Multiple Master) included 15 primary masters, ranging from Light Condensed to Black SemiExtended. With a weight axis ranging from 1 to 830 and a width axis ranging from 1 to 700, the technology could interpolate any combination imaginable—essentially giving the user access to myriad Myriads.
Modern variants of the typeface have since been released, including Myriad Pro (the OpenType version released in 2000) and Myriad Web (which is optimized for on-screen use).
Oddball versions Tilt and Sketch were released in 1993 as part of Adobe's "Wild Type" collection.
The Volkswagen bug of typefaces
Soon after its initial release, Myriad found its way into the debut issue of Wired magazine, where it was used heavily for years. Eugene Mosier, production art director at the time praised the typeface for its "proletarian feel," appropriately dubbing Myriad the "Volkswagen bug of typefaces."
Its non-offensive, humanist properties have attracted numerous companies like Wells Fargo, Walmart, and even Adobe to use Myriad for corporate branding (Adobe has since moved to its own Adobe Clean typeface, keeping Myriad for its logo).
Myriad has a warmth and readability that result from the humanistic treatment of letter proportions and design detail. Myriad Pro's clean open shapes, precise letterfit, and extensive kerning pairs make this unified family…comfortable to read, while the wide variety of weights and widths in the family provide a generous creative palette for even the most demanding display typography.

—Adobe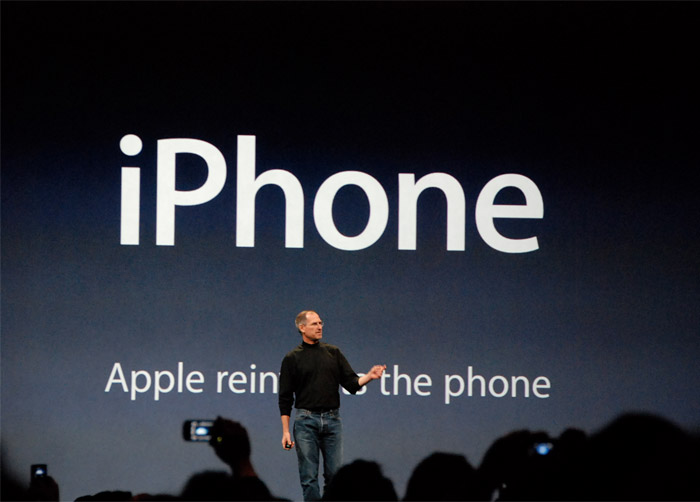 Perhaps most famously, Myriad was adopted by Apple as their corporate typeface in 2002. 'Apple Myriad' replaced its former Apple Garamond, which had been in use since 1984. Apple's proprietary version is a customization of the popular font with minor spacing and weight differences.
The Myriad typeface has become a recognizable part of the Apple brand over the past few years. The typeface can now be seen on everything from iPads to Steve Job's latest keynote—and inevitably on whatever shiny gadget the world is waiting for.
Last year, when Steve Jobs wrote his infamous open letter criticizing Adobe and declaring war on Adobe Flash, he titled it in Adobe's own typeface.
The new Helvetica
With the release of Adobe Illustrator version 10 a decade ago, Myriad became the application's default font (an honor previously held by Helvetica). In turn, it became the default font for a generation of design dabblers and print shops—to whom the font dialog will remain a mystery.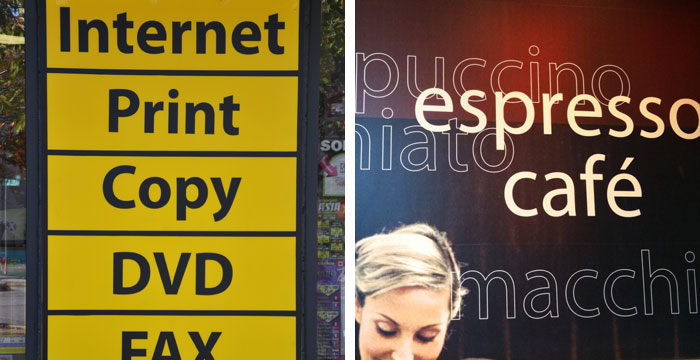 The typeface has shipped with its Creative Suite software ever since. Perhaps as a result, Myriad remains popular today, and can be spotted everywhere.
In August 2010, Adobe made Myriad Web (along with many other fonts in its collection) available as an embeddable webfont through Typekit.
Will Myriad take over the web next?
Usage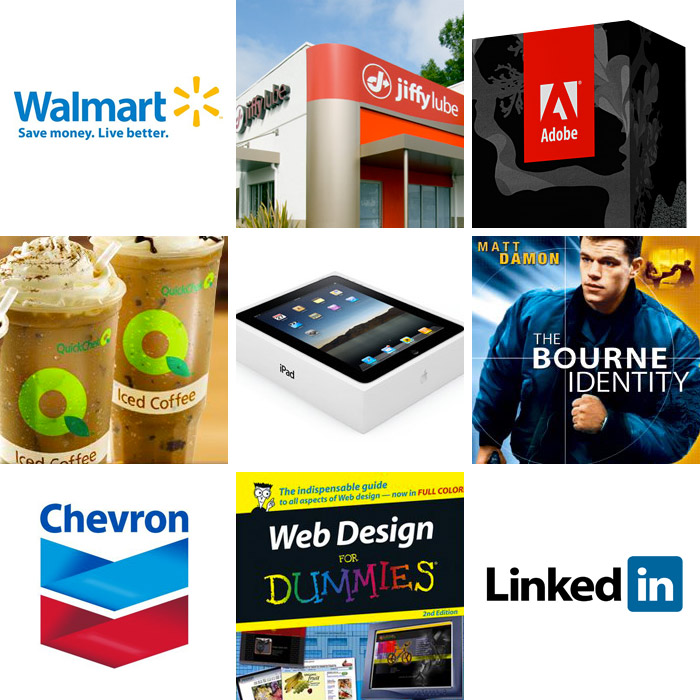 Myriad in use: Walmart logo (with modifications), Jiffy Lube, Adobe, QuickChek, Apple iPad, The Bourne Identity DVD, Chevron (with modifications), Web Design for Dummies, LinkedIn.
Also see: