Fresh & hungry: Always with Honor
Comments: +
November 29 2010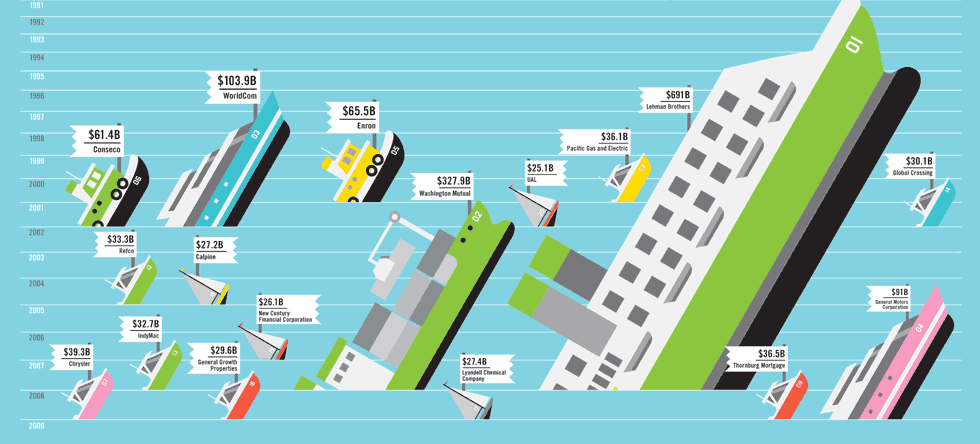 We complete our Fresh & Hungry series with Always With Honor, a Portland, Oregon collective consisting of Elsa and Tyler Lang, and a dog named Zoe.
CHRIS RUBINO: Your work makes me smile, I wish I had a room in my house that felt like your work, I'd go sit there in the morning and delete emails. I'm wondering if this is a result of working as partners rather than the lonely designer sitting in a room for days on end, how has the collaboration developed your work?
ALWAYS WITH HONOR: We're glad our work makes you smile, that makes us smile. Smile party. We're both pretty easy going and light-hearted, so we're thrilled when it's reflected in our work. We try not to take ourselves or our work too seriously—if you can get away with it, it's way more fun that way. This is also where Zoe really earns her kibble, you'd be surprised how a sassy wiener dog can brighten your day, affecting the work at hand.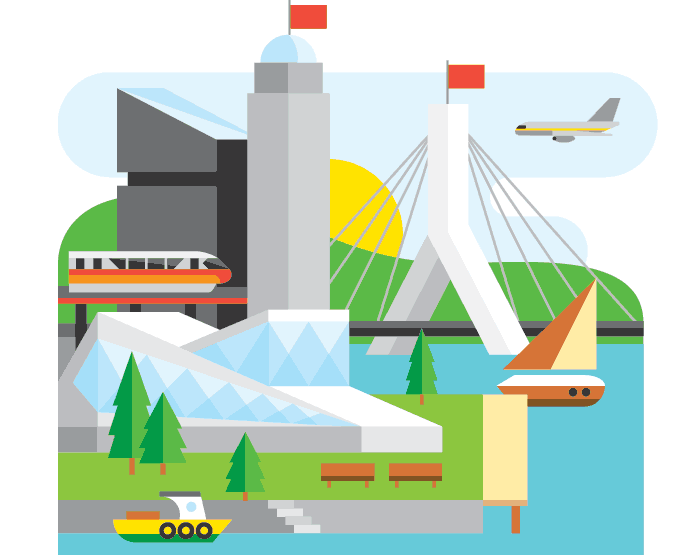 Maybe that's what I'm missing? As a viewer should we be able to see different hands in the work or do you like for it to be seen in a seamless fashion?
We developed our style as a combination of our individual approaches, so it's usually pretty seamless—apart from when Tyler sneaks in a Blazers reference, or Elsa hides a bacon strip somewhere. Regardless of who works on the project, it's important that it always feels and looks like an AWH project. Consistency is key.
I'd be so interested to see your work develop into three-dimensional objects, is there interest to go there? Giant sculptures? Little game pieces? Robots?
We do have an interest in doing 3D work—we would love to design some wood or vinyl toys, and Tyler has plans to get into whittling at some point. There is something fun about taking something super flat and releasing it into the third dimension, it's always an interesting balance. Hey Parker Brothers, look us up—we've got a racing car, thimble, and dog that will blow your socks off!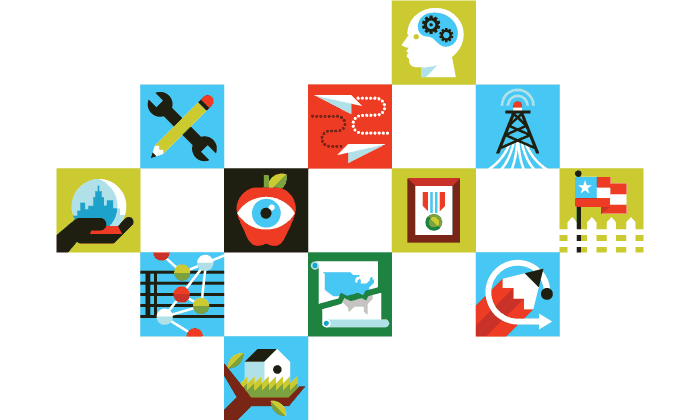 Cool Combination! Im sure you have a million things going on, whats to be expected next from AWH?
It feels like we've been super busy lately, lots of projects that we're thrilled to share shortly. We've got some really exciting icons with an equally exciting client in progress, as well as releasing our first set of prints soon. Come winter, we'll be teaching an infographics class at PSU alongside heavy hitters Kate Bingaman-Burt and fellow YG8'er Frank Chimero. We predict teaching will be equally enriching and terrifying. A note to our future students: we're light-hearted everywhere BUT the classroom, consider this your first and final warning.
But when it comes down to it, we really just want to keep doing work that we enjoy and can be proud of. In other words, anything Sir David Attenborough asks of us. Iconography for a zoo/aquarium/museum is next down on the list. We've also always wanted to work on craft beer packaging, and living in Portland we think the numbers are on our side. Zoobooks redesign, U-Haul state graphics, band posters, holler folks!
Thanks guys, good luck with your first semester!
---
To see more work by Always With Honor, visit alwayswithhonor.com.
Explore the Fresh & Hungry series:
---
Chris Rubino is a New York City-based artist/designer whose work has been exhibited in Europe, Japan, Hong Kong and the U.S. He likes to spend his vacations in the desert and has been in a number of motorcycle accidents. He would very much like to meet Lawrence Weiner one day. Visit his work at www.chrisrubino.com.