Design for the people is not dead
Comments: +
March 15 2010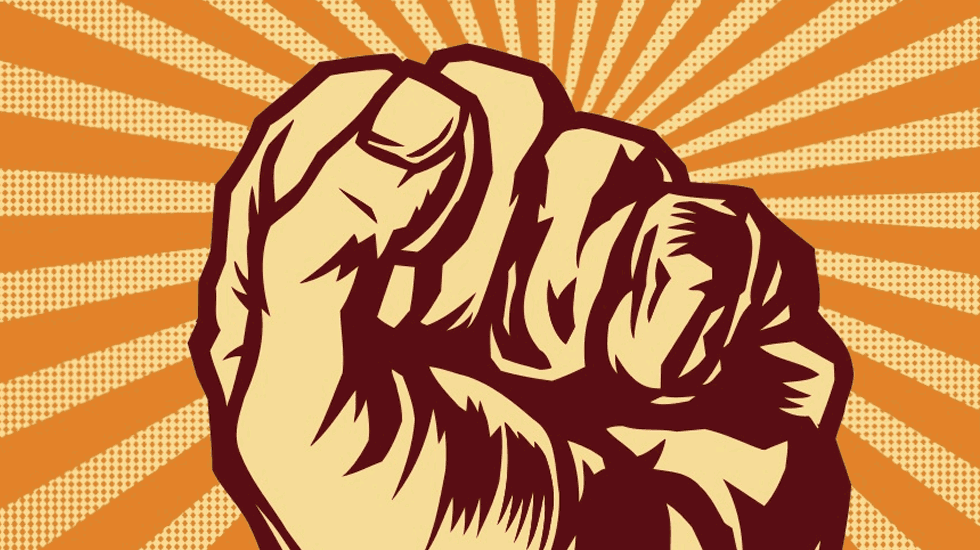 Sometimes it just drops off the radar.
Designers can easily get caught up in the business of designing. As a graphic designer, busy with everyday client-driven design, I must admit my occasional blindness to the great art and design of our age.
In the days following the Haiti earthquake crisis, I found myself struggling to find a way to contribute in the aftermath. Beyond texting a $10 contribution, what could I do? Frustrated I found myself lamenting the loss of public design. While the AIGA had considerately vetted ways to give back, it was not the creative outlet I was hoping for.
Throughout history graphic designers have made great contributions to the socially relevant issues of their time. Designers were able to capture the injustices of war or the emotions of a people and translate them in ways no other medium could achieve. By definition we are visual communicators and those talented enough can distill information in ways no other artist can touch.
While photography and writing can be powerful beyond imagining, there are few era-defining icons like those created by great designers.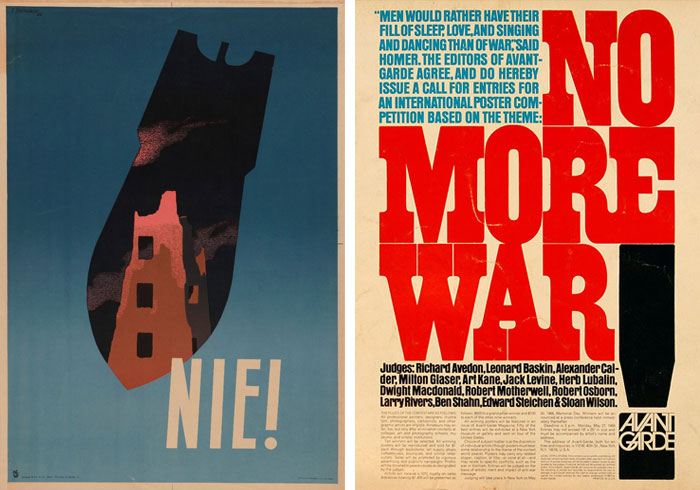 "Nie!" poster by Tadeuz Trepkowski, 1952 (left); "No More War!" ad by Herb Lubalin for Avant Garde's antiwar poster competition, 1967 (right)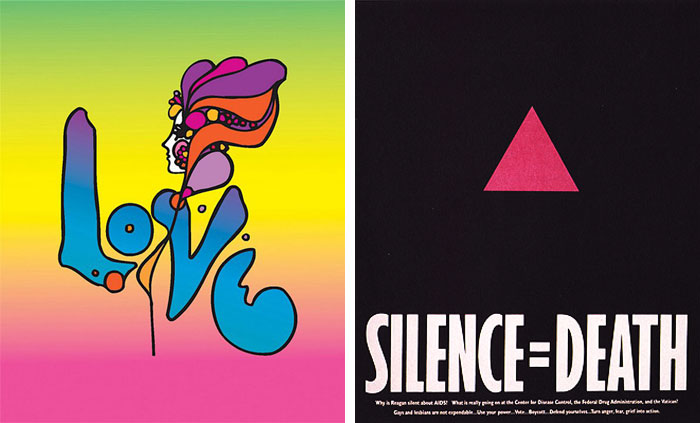 "Love" poster by Peter Max, 1968 (left); "Silence = Death" poster, 1987 (right)
Happily, my petulance was short-lived and I was quickly reminded that the greatness of our craft is alive and well.
Shepard Fairey's Obama image was the first example that came to mind. Designers contributed greatly to the 2008 presidential campaign and their work articulated the hopes of a country.
Scott Stowell and his firm, Open, managed to cut through the mountain of disaster imagery that swept the nation after the September 11 attacks with a cover for The Nation magazine. The image is still wrenching in its iconic simplicity. Milton Glaser also contributed an update to his iconic 'I Love NY' image to memorialize this event.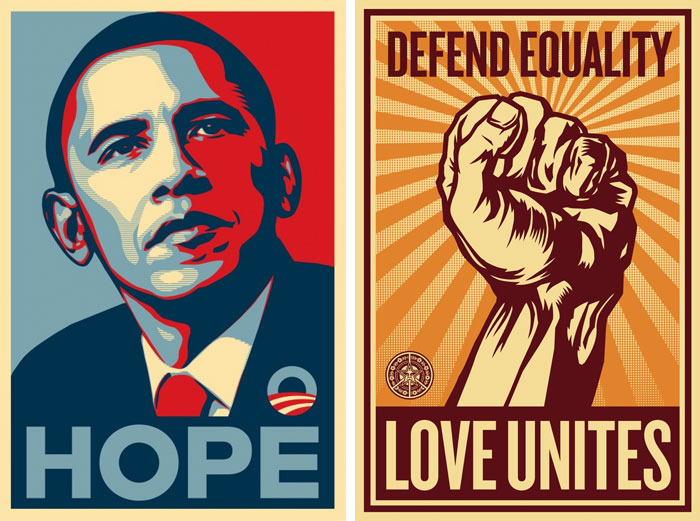 "Hope" poster by Shepard Fairey, 2008 (left); "Love Unites" poster by Shepard Fairey, 2008 (right)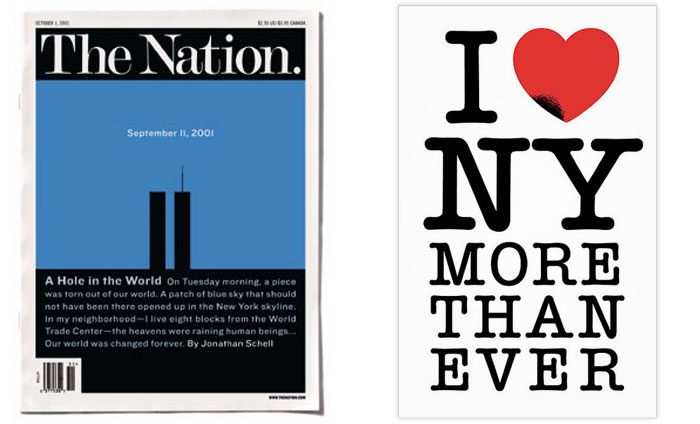 The Nation cover by Open, 2001 (right); "I Love NY More Than Ever" poster by Milton Glaser, 2001 (right)
Font Aid's "Coming Together" was one of the first design-led direct responses to the Haiti earthquake that I noticed. Infographics, interactive features and well-designed websites surfaced soon after. And just in case I had any leftover doubt in our community, I quickly came across two design-based poster projects hoping to help in Haiti: The Poster Cause Project and The Haiti Poster Project. Designers can submit poster designs to The Haiti Poster Project (deadline May 1, 2010), which hopes to raise one million dollars to fund Doctors Without Borders' disaster relief. There is also an ongoing poster project benefitting a variety of issues to keep any designer's socially minded design juices flowing.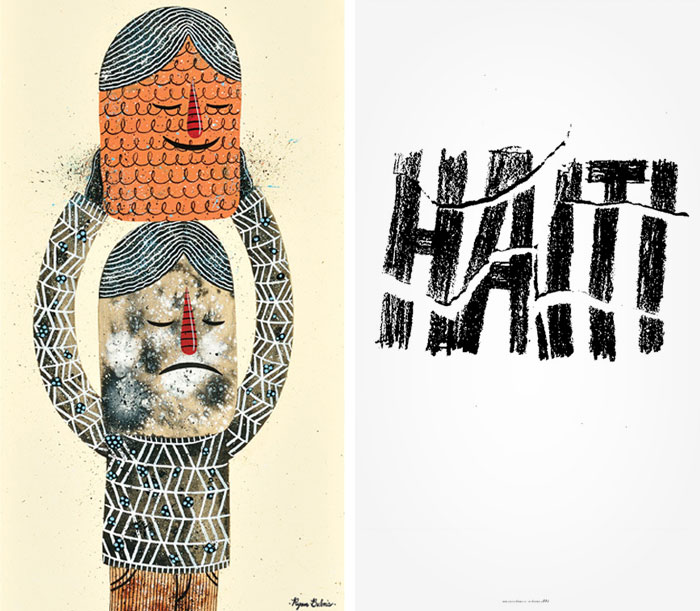 "Lift Me Up" by Ryan Bubnis, 2010 (left) and "Haiti" by Massimo Vignelli, 2010 (right), designed for The Poster Cause Project
While it's easy to get caught up in the daily process of 'work', it is valuable to remember the graphic designer's great history as artists, impacting culture. It is also inspiring to see the contributions that continue to be made in this tradition. Though it's important to fuel personal work and client work, I intend to make a greater effort to step back to see the public contributions in the design landscape. I may even have to add a new client to my schedule, one that is labelled: 'everyone.'