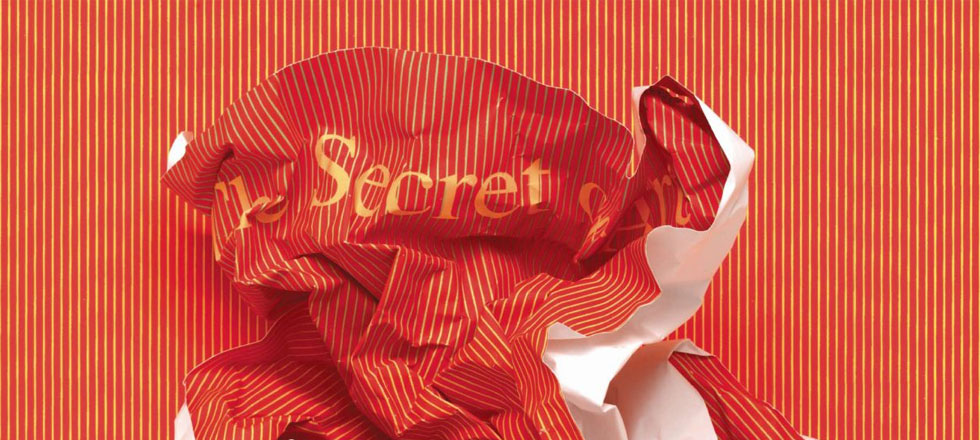 Glaser and eleven others were presented the award in a ceremony hosted by President Barack Obama on February 25th. Perhaps best known for his I Love New York logo, Glaser was cited for "a lifetime devoted to improving the way people communicate through innovation in graphic design, and for memorable visual artifacts that challenge contemporary artists and delight all Americans."
The legendary graphic designer described the event firsthand during a live discussion this week with Chip Kidd, hosted by the Cooper-Hewitt Design Museum.
"He is the only political figure I have ever met that one could apply the word adorable to," said Glaser recalling his meeting with the president.
Kidd, a design hero in his own right, guided the conversation, focusing on emerging patterns in Glaser's work. The duo discussed some of his recent work including book covers for author and longtime friend Philip Roth, design and sculpture for the SVA Theatre in New York, and a collection of Tibetan rugs—somehow making rug design sound incredibly interesting.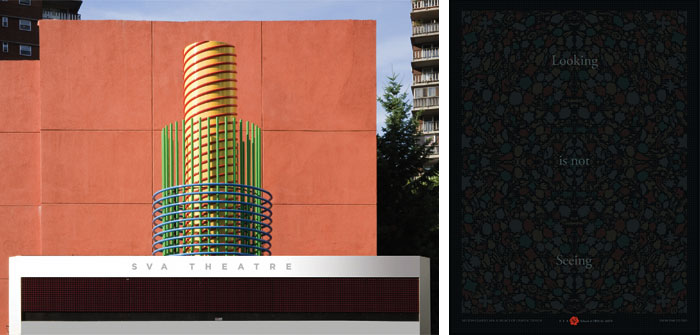 Glaser also shared an epiphany about art:
Art is fundamentally a survival device of the species. Otherwise it wouldn't be so persistent. It wouldn't be in every culture. We wouldn't know about it…

How does art help you survive? It helps us survive by making us attentive. In a simplistic way, when you go past a forest and you look at it and you say, 'that looks just like Cézanne.' And you realize Cézanne has made you see the reality of the forest in a way that you never could have seen before. He's made you attentive. Every work of art that you care about makes us attentive. And if it doesn't do that—it ain't art.
At 80 years, Glaser shows no sign of slowing down, announcing a new project redesigning packaging for the expanding Fairway chain of supermarkets in New York. "This is an ideal world for me. Today we designed a can of tuna fish," he said with a smile on his face.
When asked about retirement, Glaser quickly condemned the idea. "People who hate their work, that is another story. For us, I love waking up in the morning and thinking I have some place to go. And when I get there, there is a possibility I might learn something I don't already know. What could be more glorious? No, until I become so feeble that I can no longer walk over to the computer, I intend to continue."

Established by the United States Congress in 1984, National Medal of Arts recipients are selected based on their contributions to the creation, growth, and support for the arts in the U.S.
In addition to Glaser, 2009 National Medal of Arts recipients include singer Bob Dylan, actor and director Clint Eastwood, architect Maya Lin, singer Rita Moreno, opera singer Jessye Norman, artist Frank Stella, conductor Michael Tilson Thomas, composer John Williams, politician Joseph P. Riley, Jr., the Oberlin Conservatory of Music, and the School of American Ballet. A video of the ceremony can be seen on whitehouse.gov.
Notable past recipients include architect Frank Gehry, comic book legend Stan Lee, writer and illustrator Maurice Sendak, architect Michael Graves, electric guitar pioneer Les Paul, musician Ray Charles, actor James Earl Jones, singer Johnny Cash, writer John Updike, and many others.
Milton Glaser was also the subject of a documentary last year, entitled To Inform and Delight.