Lights out
Comments: +
March 23 2010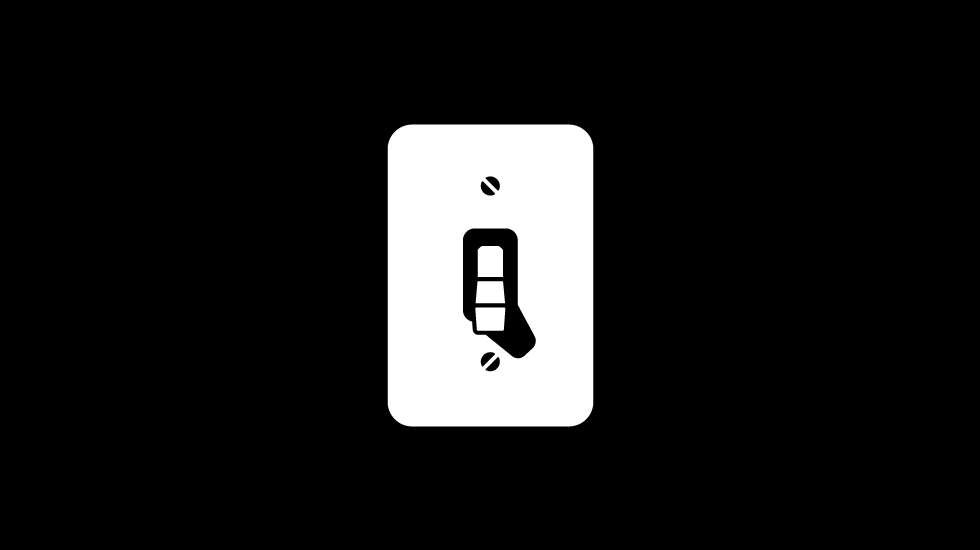 An estimated one billion people will turn off their lights for one hour this Saturday to support Earth Hour 2010.
Organized by the World Wildlife Fund (WWF), Earth Hour has become a global event which aims to take action on climate change. Held annually on the last Saturday of March, participants are asked to turn off their lights and any unnecessary appliances for one hour, between 8:30 and 9:30 PM local time.
Earth Hour began in Sydney, Australia in 2007, as a campaign by WWF Australia, advertising agency Leo Burnett, and Fairfax Media (one of Australia's largest media companies). More than two million Sydney residents participated in the first ever Earth Hour, resulting in a reduction of 24.86 tonnes of carbon dioxide—the equivalent of taking 48,613 cars off the road for an hour. Although the WWF is quick to state its purpose is not to be an energy or carbon reduction exercise, rather "it is an initiative to encourage individuals, businesses and governments to take accountability for their carbon footprint and show leadership in climate solutions."
Due to the overwhelming support, Earth Hour has since gone global. In 2008, 35 countries and over 400 cities took part. Last year, 88 countries and 4,088 cities flicked the switch, with an estimated 80 million people in the United States alone. A dramatic promotional video from the WWF shows the darkness hitting iconic landmarks around the world, like the Pyramids of Egypt, the Colosseum in Rome, the Eiffel Tower in Paris, and the Empire State building in New York, with a caption that reads: "Earth Hour has shown that the issue of climate change is not about what country you're from, it's about what planet you're from."
Following our post on 'Design for the people,' we've noticed designers are getting involved as well. Last year, Shepard Fairey designed a series of posters and a PSA for the campaign, which aired in 74 countries around the world.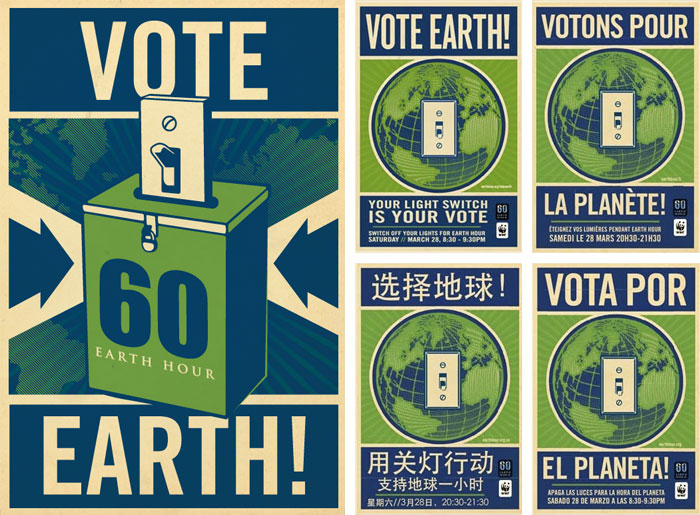 To raise awareness for Earth Hour 2009 in Sweden, Arla Foods turned their Mellanmjölk brand of milk cartons black (normally white and green) for the week leading up to the event.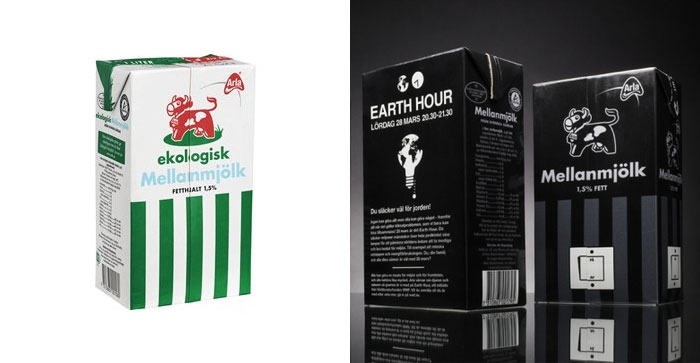 With a similar approach, search giant Google famously turned their website background black in several countries for Earth Hour in 2008, but have stated they would not do it again due to the confusion it caused many users.
Belgium studio, Germaine, spearheaded the campaign for WWF Belgium, calling upon Darth Vader's environmentally conscious brother to speak to a young audience.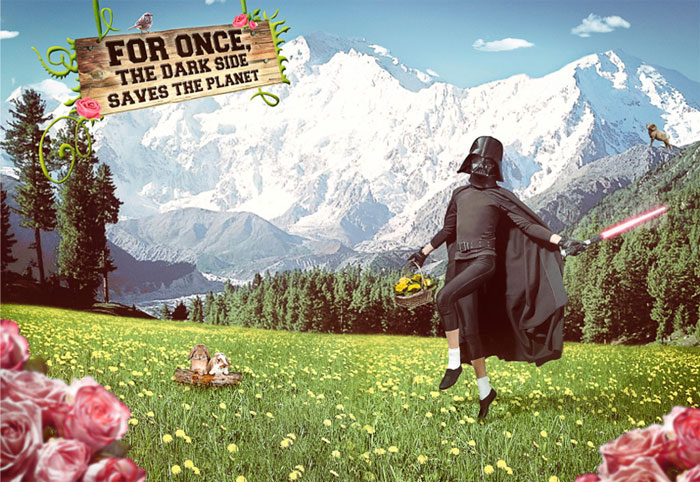 To communicate this message to the young crowd, we asked some celebrities to function as our spokesperson. As Piet Huysentruyt wasn't available, we had to turn to Darth Fladder. The Prince of Darkness turned out to be a nice chap and agreed immediately. He began spreading his message of darkness on print, boomerang and Facebook, getting people to realize that the dark side can save the world after all.
Darth Fladder proved to be popular enough, he is back again this year.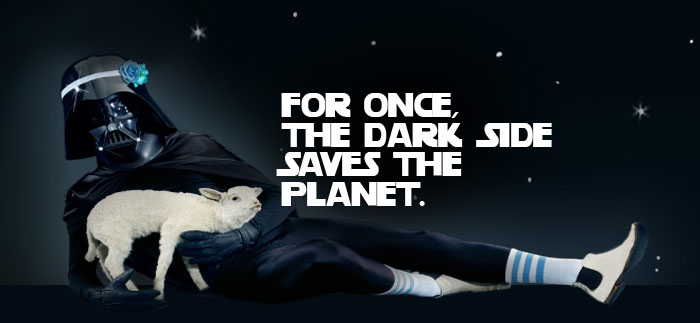 Design agency Hornall Anderson has taken it upon themselves to create their own in-house TurnOut campaign, which encourages people to take part in Earth Hour 2010. You can show your support by virtually turning off a lightbulb at earthhour.hadw.com. Hornall Anderson's team also designed a series of glow-in-the-dark posters (using recycled press sheets) featuring unique QR codes that contain different suggestions on how to spend an hour in the dark ("Play hide 'n seek in the dark", "Host a séance", et cetera). The posters can be spotted around Seattle, Washington.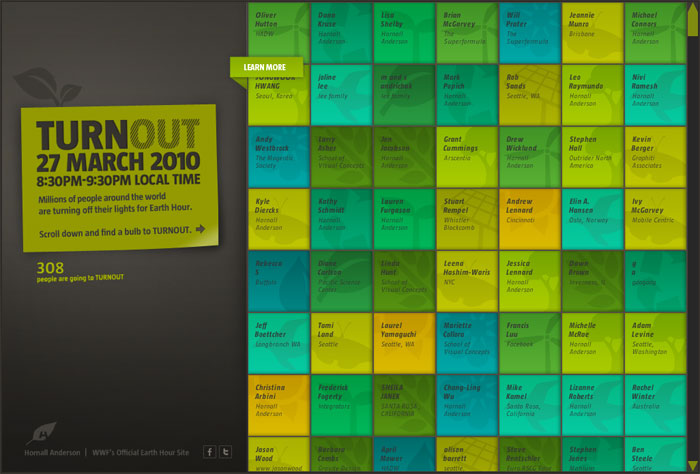 Switch off a virtual light bulb at http://earthhour.hadw.com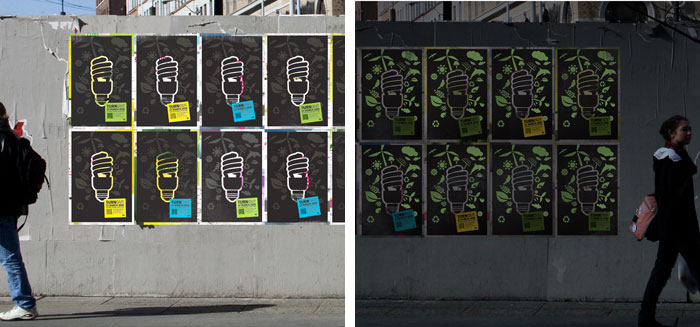 Any movement isn't without its critics, of course, but the WWF hopes Earth Hour will be seen as a symbol of hope for the future of our planet.
Earth Hour 2010 is on track to become the largest yet, with a goal of one billion participants. The hour of darkness takes place across the world Saturday, March 27th between 8:30 and 9:30 PM in your local time zone. Will you be taking part?