The Mist clears
Comments: +
March 30 2010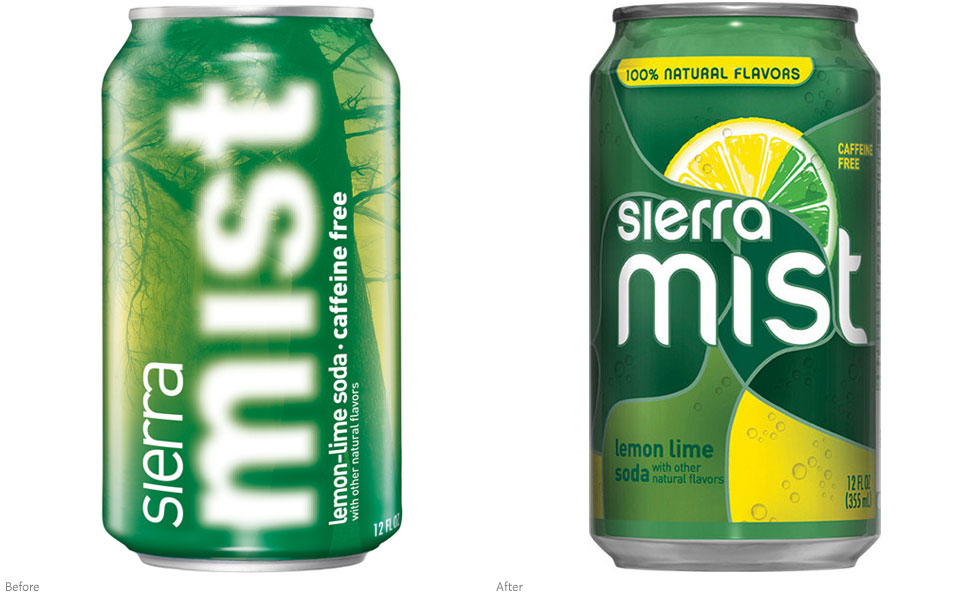 Pepsi has recently unveiled the new logo and packaging for their Sierra Mist brand—the lesser known 'uncola.'
The lemon-lime-flavored soft drink has sure seen its fair share of brand makeovers during its relatively short ten year existence. Interestingly, the latest comes less than a year and a half after the previous attempt—which was launched alongside Pepsi's infamous refresh and Tropicana flop (all designed by New York's Arnell).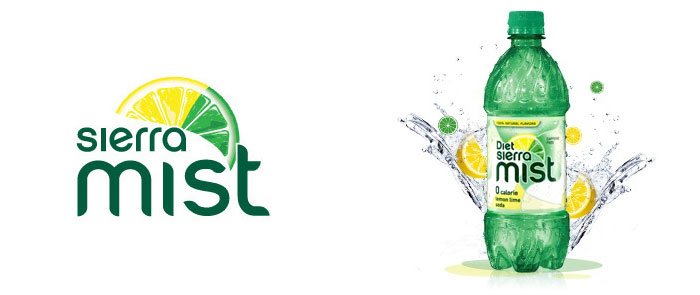 The new design won't win any awards for originality (it easily blends in with the rest of the soda packaging on supermarket shelves), but if anything, it looks less like a generic store brand. The typography also seems to fit better with the rest of Pepsi's offerings.
Most importantly, the creepy green swamp image (which has been haunting the can for the past year) is gone—a win for everyone, except maybe horror movie fans.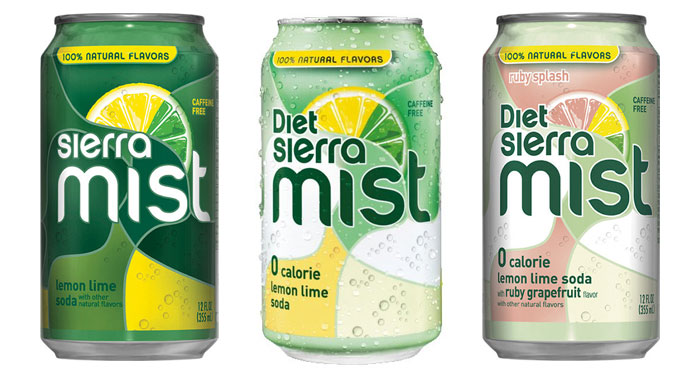 But what is Sierra Mist, you ask?
If you don't live in the United States, chances are you have never heard of it.
The global lemon-lime soda market is typically dominated by two big names: Sprite (owned by The Coca-Cola Company) and 7 Up. PepsiCo now owns the rights to 7 Up throughout the world, but not in the U.S., where it is owned by the Dr Pepper Snapple Group (formerly Cadbury Schweppes). In order to compete in the U.S. market, Pepsi decided to make its own all-American lemon-lime soft drink. Call it imitation 7 Up if you will.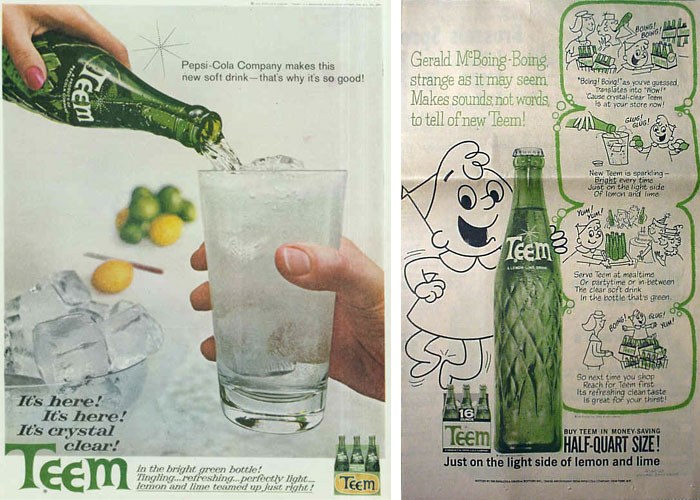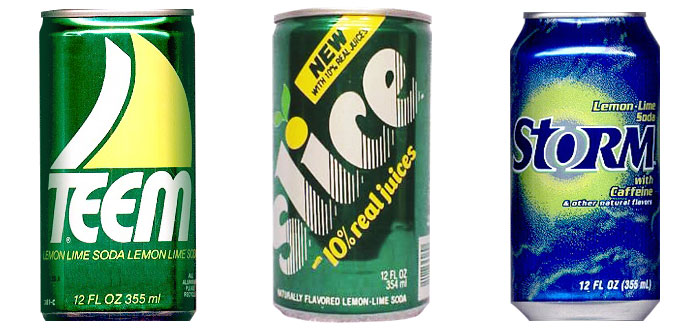 In the 1960s, PepsiCo began experimenting with their version of 7 Up in a series of semi-successful brands—first Teem (1964-1984), then Slice (1984-2000), and the short-lived caffeinated Storm (1998-2000) which never made it past the test markets.
A new formula, branded as Sierra Mist was introduced in 1999, replacing Slice and Storm, and eventually became available in all U.S. markets by 2003.