Is the end of GeoCities the end of bad web design?
Comments: +
October 28 2009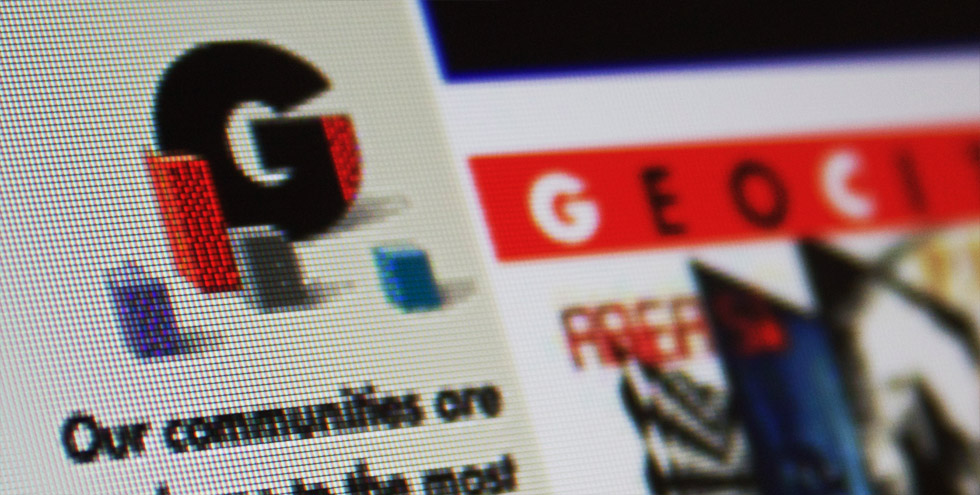 After Yahoo pulled the plug on GeoCities this week, millions of horribly designed websites are gone. It's the end of an era, but it's an eyesore we could stand to lose.
I remember creating one of my first websites on GeoCities in the mid-90's. Making myself a home on the "SunsetStrip," the website likely remained untouched for more than a decade—like an embarrassing time capsule filled with animated GIFs, tiled backgrounds, and (of course) Comic Sans.
Once the third most popular destination on the web, GeoCities was shut down on Monday due to lack of interest as users move to social networks. For the nostalgic, we can rely on the Wayback Machine, and a new initiative called Reocities which is mirroring a substantial portion of what was left (in case you want a second chance to join Simsponaholics Anonymous, read Dan's Guitar Stuff, or find out about this new thing called Google—all found randomly via Reocities).
So does this mean we'll stop seeing Comic Sans on the web? Unfortunately, it looks like MySpace has taken over that domain for now. But with the growing popularity of sites like Facebook and Twitter which focus on content over flair, it looks like a step in the right direction.