Art vs. Advertising
Comments: +
October 27 2009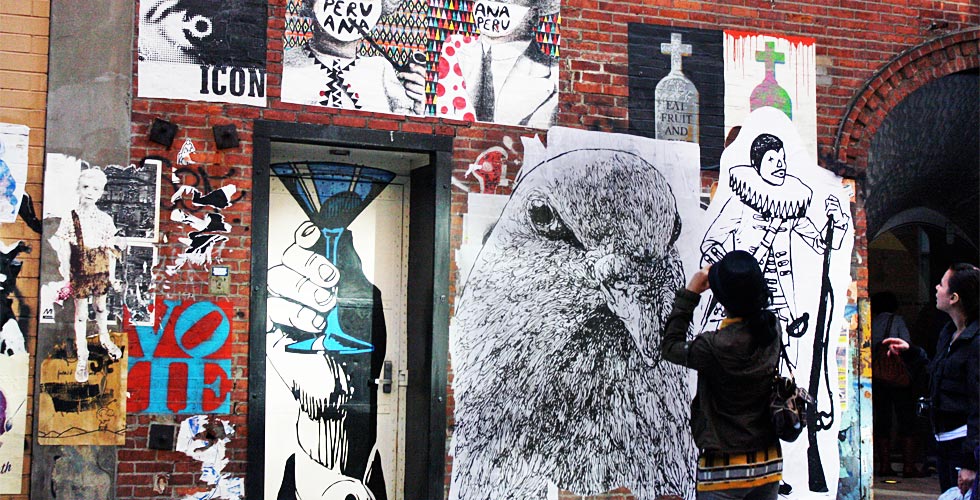 Over the weekend a group of artists took to the streets of Manhattan, in a battle of art and advertising.
According to the Public Ad Campaign group, there are over 500 'illegal' street-level billboards around New York City, covered with unauthorized wheat-pasted advertising. Participating in an a second round of 'New York Street Advertising Take Over' (NYSAT2), the group attempted to reclaim the public space on Sunday, white-washing and creating art over more than 100 of the billboards.
However, the white-washed ads were quickly recovered by workers for NPA Wildposting (a firm who pasted the advertisements to begin with)—with ownership going back and forth throughout the day in what the New York Times calls "a bizarre cat-and-mouse game," which eventually led to five arrests.
"Despite intense NPA harassment and a major police crackdown… it seems that every artist had the chance to at least get their work up for a few hours. Unfortunately, NPA made a tremendous effort to reclaim all of their space so I think it is safe to say that nothing has lasted into this morning," said Gaia (one of the group's participants) on Monday.
It is unclear whether the billboards are, in fact, illegal as the group claims, but here is some of what was seen (for a brief period of time) around the city: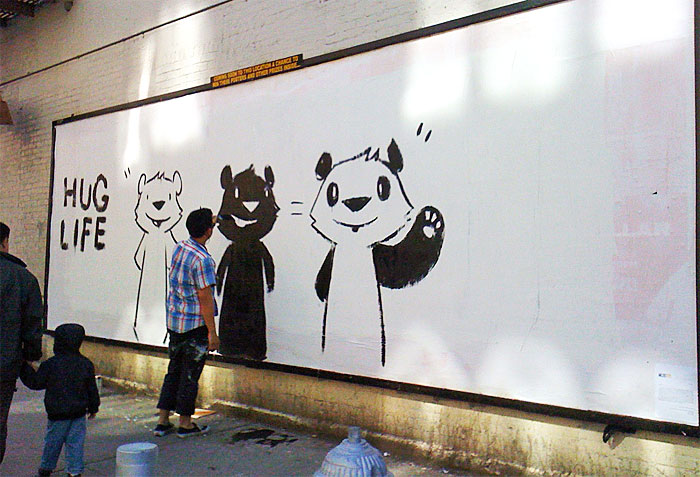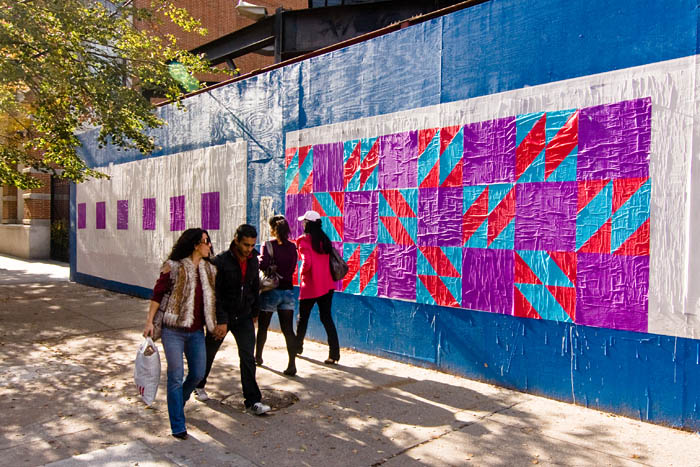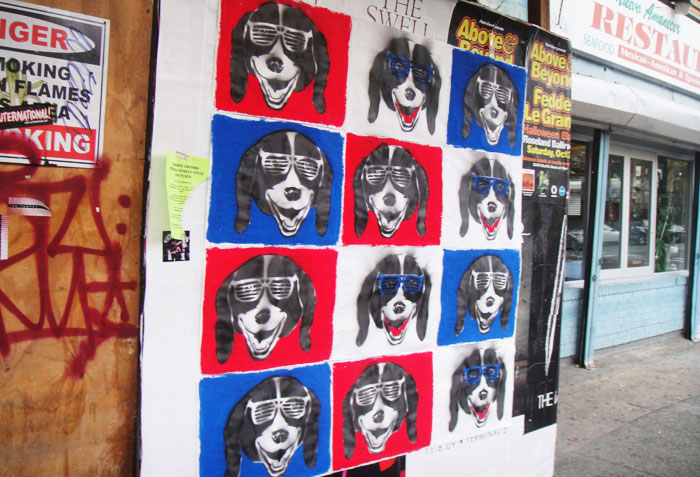 For more see Animal and Unurth.