The first italic typeface and other design facts
Who drew the first italic typeface? Who designed the original Penguin Books logo? What does LMNV mean?
Last Friday we posted a contest asking readers to answer five design-related questions chosen by the authors of the new book Graphic Design, Referenced. The results are now in and we have a winner! In total we received 76 entries, of which 33 had everything answered correctly (nice work!). Congratulations to Chris Marotta from Maryland, who was randomly selected from the correct entries to win a signed copy of the book courtesy of Under Consideration. Here are the answers to our burning questions:

1. Name the two creative leads behind the graphic system of the 1984 Summer Olympic Games in Los Angeles. Tip: One is an architect, the other is an environmental designer.
Answer: Jon Jerde and Deborah Sussman
Jerde Partnership, led by architect Jon Jerde collaborated with environmental design firm Sussman/Prejza, led by Deborah Sussman at a time when no city was willing to take the risks of hosting the Olympics. With no public funding, the team focused on inexpensive, lightweight design parts with a bold color scheme dubbed "Festive Federalism." More at Design Observer, Jerde.
2. In the pages of the famed Swiss journal Neue Grafik, what did the acronym "LMNV" stand for?
Answer: Lohse, Müller-Brockmann, Neuberg, Vivarelli
Zurich-based design journal Neue Grafik (or New Graphic Design) was first published in 1958. Its editors, Richard Paul Lohse, Josef Müller-Brockmann, Hans Neuburg, and Carlo Vivarelli signed some of their jointly written articles with the acronym "LMNV," formed from their initials. Its influential design can be seen in detail here and on Flickr.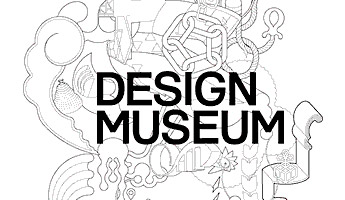 3. The Design Museum in London, established in 1989, had a previous incarnation within the Victoria & Albert Museum, what was its name?
Answer: The Boilerhouse
In 1981, Terence Conran established the Boilerhouse in the basement of the Victoria and Albert Museum in London. After quickly outgrowing its space it moved on to become the Design Museum in 1989, in an architecturally striking transformation of a 1940's banana warehouse near Tower Bridge.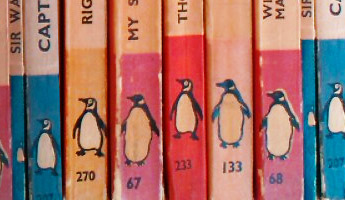 4. Who designed the original Penguin Books logo in 1935?
Answer: Edward Young
When Penguin Books formed in 1935 as publisher of inexpensive paperbacks, 21-year-old Edward Young (an office junior at the time) was sent to sketch penguins at London Zoo, coming up with its first logotype. Young also designed the first set of 10 paperbacks, which became the iconic 'horizontal bar' formula Penguin would keep for its fiction titles until the early 50's. More at Design Museum, Telegraph, also Penguin by Design.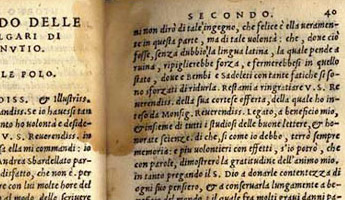 5. Who is credited with drawing the very first italic typeface?
Answer: Francesco Griffo
Francesco Griffo, also called Francesco da Bologna, was a fifteenth-century Venetian punchcutter. Working for Aldus Manutius, he designed typefaces including the first italic type. The style was modeled on the handwriting of Italian humanist Poggio Bracciolini who wrote in a beautiful and legible cursive style.
Thank you to everyone who entered. We hope you had fun, and perhaps, learned something interesting along the way. Graphic Design, Referenced is now available at bookstores and online at Amazon.