Graphic Design, Referenced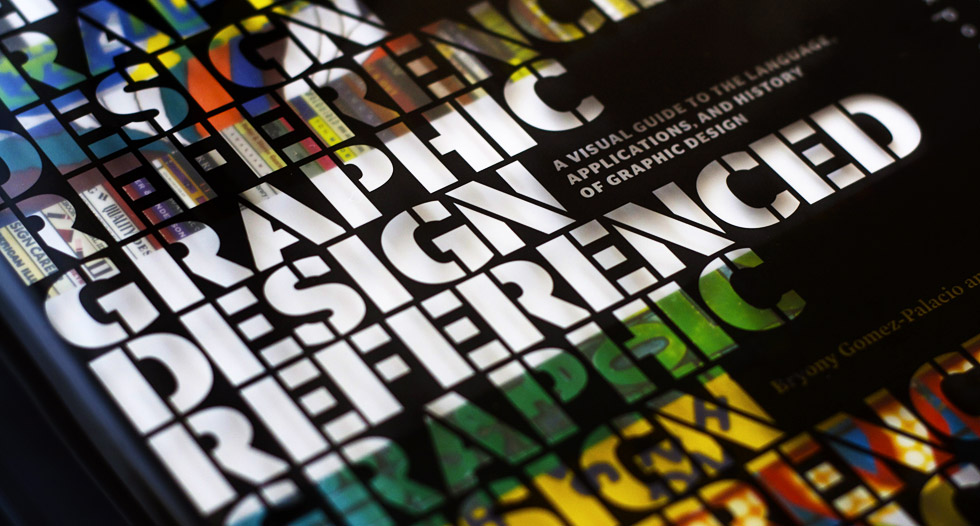 Branding, packaging, motion graphics, grid systems, letterpress, Saul Bass, Barack Obama, Coca-Cola, and (yes) even Comic Sans. Graphic Design, Referenced is an ambitious new book exploring nearly everything relating to graphic design.
Subtitled "a visual guide to the language, applications, and history of graphic design", the book was written, compiled, and designed by Under Consideration's Armin Vit and Bryony Gomez-Palacio. People who require no introduction for the majority of us that have been reading their blogs like Brand New and (the recently departed) Speak Up for years.
GDR provides a well-rounded mix of history, work, and references (even with a section dedicated to blogs), which should be indispensable for new designers and a useful reference for any seasoned expert. Feeling much like an encyclopedia of graphic design, the book contains a hefty 400 pages and 2,000 images covering design from the middle of the twentieth century to today.
Perhaps a better way to explain the book is with our elevator pitch: If you find yourself in the sole company of graphic designers, this book will likely address every professional subject that might arise, giving you enough information to laugh at an inside joke or nod in knowing agreement at a thoughtful reference.

-Vit & Gomez-Palacio, from the book's introduction
One of the book's stand-out features include "A Humble, Illustrated Timeline", which starts off with the creation of the first advertising agency in 1869 and goes on with the invention of the first typesetting machine, the first use of the term "graphic design", the rise of the corporate identity, and brings you into the millennium with the Internet and everything in between. Other stand-outs include profiles of the design masters (Paul Rand, Seymour Chwast, Michael Bierut, to name a few), overviews of some of the most important typefaces in design, and an interesting look into some of most iconic brand identities of our times, from Coca-Cola to the Obama '08 campaign.
The sheer size of GDR may seem overwhelming at first (expect a lot of content, and very little whitespace), but some consideration is added to make reading it feel less linear and more like an interactive experience. The book features hyperlink-like reference notes scattered throughout, allowing the reader to jump around the book and find related content as they please. A nice touch not unlike browsing around Wikipedia—but with prettier pictures of course.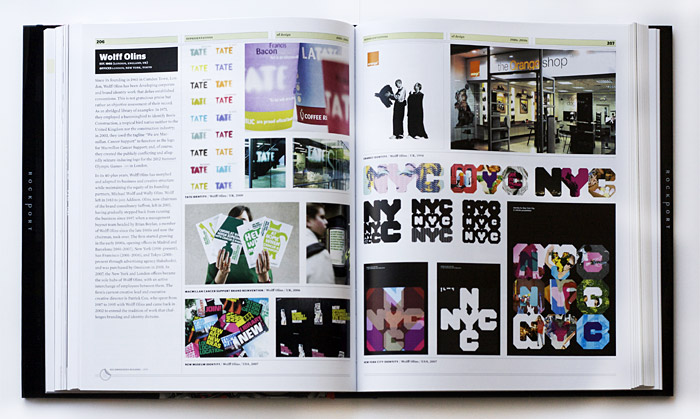 Not sparing on its own design, GDR features a transparent cover overlay which appropriately shows glimpses of the work featured inside: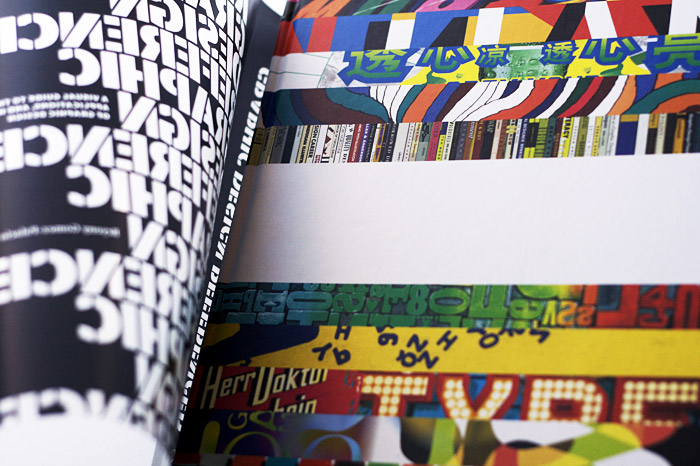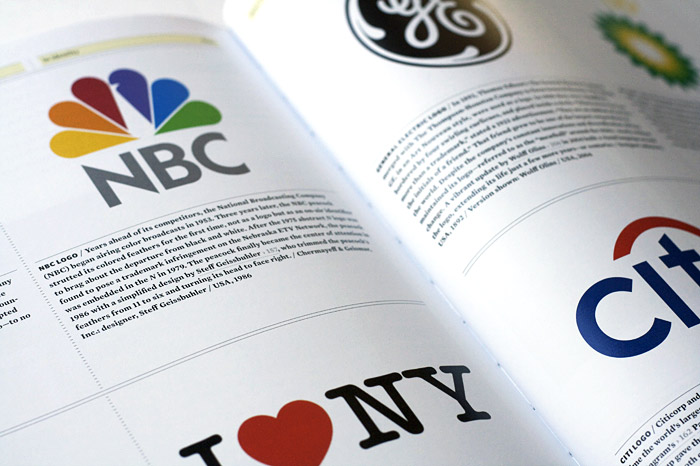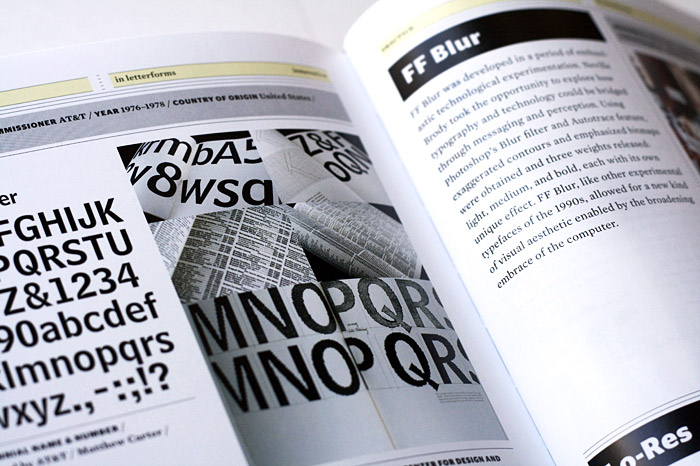 Win a free copy
Think you know it all? Here's your chance to test your knowledge and win a free, signed copy of Graphic Design, Referenced, courtesy of Under Consideration. To make it interesting, the authors have put together a list of tough questions:
Name the two creative leads behind the graphic system of the 1984 Summer Olympic Games in Los Angeles. Tip: One is an architect, the other is an environmental designer.

In the pages of the famed Swiss journal Neue Grafik, what did the acronym "LMNV" stand for?

The Design Museum in London, established in 1989, had a previous incarnation within the Victoria & Albert Museum, what was its name?

Who designed the original Penguin Books logo in 1935?

Who is credited with drawing the very first italic typeface?
To enter: Send your answers along with your name & mailing address to contest@idsgn.org, one winner will be randomly selected from those who answer the questions correctly. The contest is open to anyone, but contestants outside of the U.S. must cover shipping charges. Contest deadline is 12:00 PM EST on July 15, 2009.
UPDATE: Thanks to everyone for entering, the answers and winner have been announced. (July 16, 2009)

Graphic Design, Referenced (published by Rockport) is now available at bookstores and online at Amazon. For more on Under Consideration, check out their website and their recent interview from Read Between the Leading.