Sochi unveils official 2014 Olympic Games logo
Comments: +
December 1 2009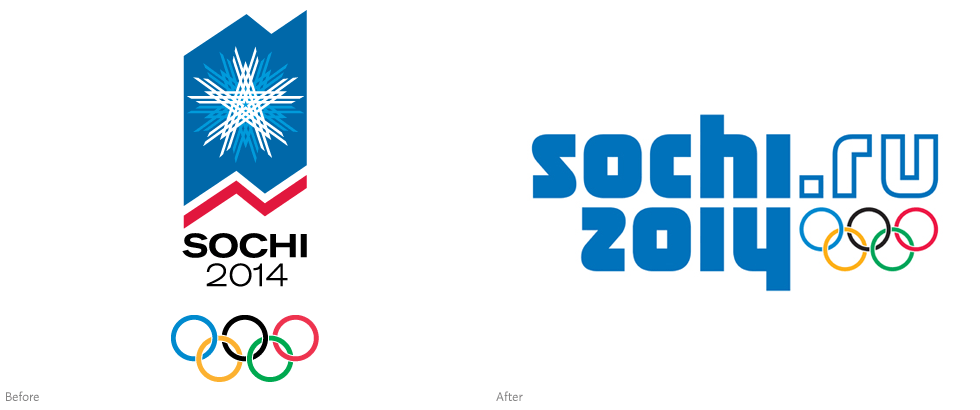 We've waited—and we've even seen some early concepts—but today the official Sochi 2014 logo was unveiled in Russia.
Developed by Interbrand in conjunction with Sochi's own brand council, the new logo is simpler than anything we've seen in recent history. Stepping away from the traditional practice of incorporating an abstract cultural image (London 2012 excluded), Russia opted for an all typrographic treatment for the Winter Olympic Games in 2014.
Spelling out sochi2014.ru in lowercase rounded lettering, the logo is an Olympic first to incorporate a web address. Perhaps symbolizing the city's location on the Black Sea, the letterforms in '2014' typographically mirror those of 'Sochi,' somewhat resembling a reflection on water.
Along with the new slogan, "Gateway to the future," Sochi hopes to reach out and inspire a younger generation through online platforms (at least you'll remember where to find the official website).
To prove our commitment to innovation, Sochi 2014 will have a clearly digital Games emblem. Today, we welcome tomorrow. We are offering invitation, an icon and an inspiration to people from across the world to celebrate the thrill of Russia's first Olympic Winter Games.

Our emblem challenges people to look beyond what they expect from our country. We believe sochi2014.ru can become an international symbol of a sporting, social, economic and environmental legacy that lasts for generations.

—Dmitry Chernyshenko, President and CEO of Sochi 2014
The simplicity of the new logo also allows for color and design changes for different applications. Stated today's press release, "some will transform it into a traditionally Russian image, others will make it ultra-modern by using their own, bold and futuristic ideas." We'll have to wait to see exactly how this will look in practice.
The new branding also launched on the sochi2014.ru website today: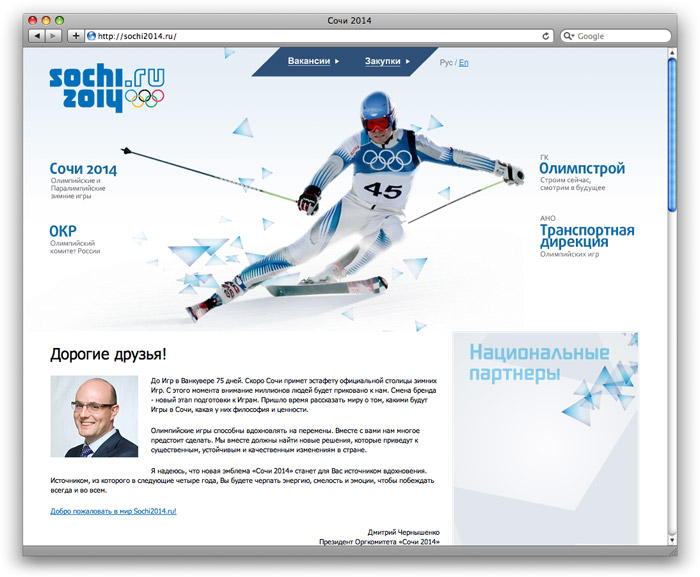 The logo was first launched behind closed doors in a ceremony Monday at Moscow's Red Square. Live broadcasts and media coverage of this event was canceled in the wake of the Nevsky Express tragedy. A new Sochi 2014 Paralympic Games brand will be launched later in December 2009.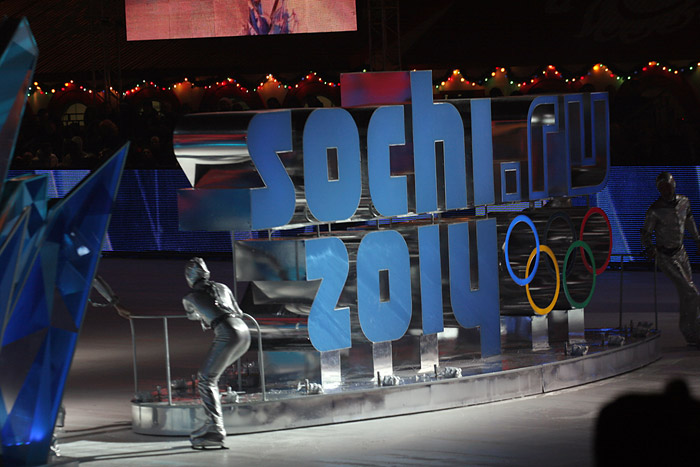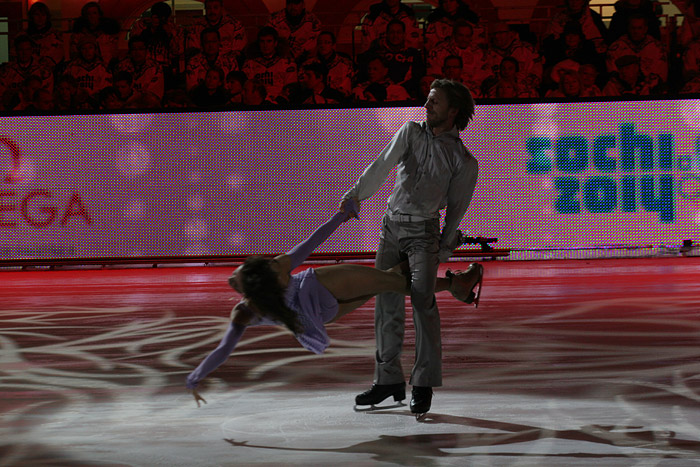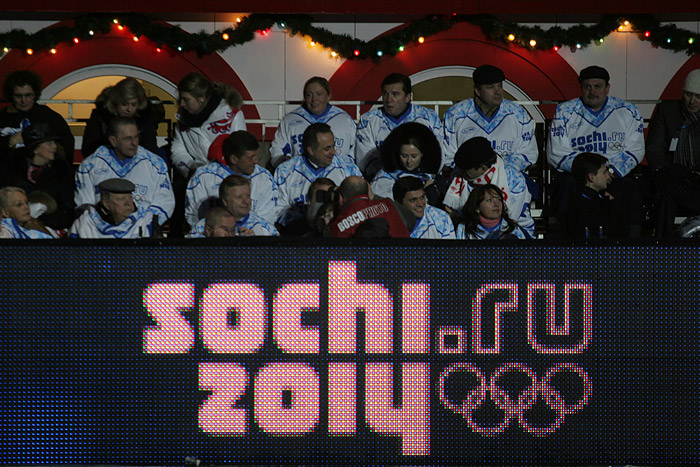 Photos via nl.livejournal.com.
UPDATE: New images posted today on Sochi 2014's Flickr page (Dec 2 2009):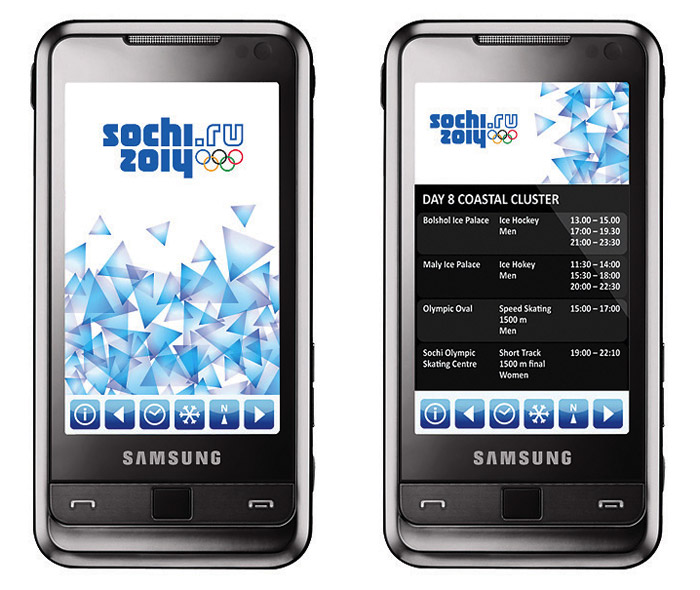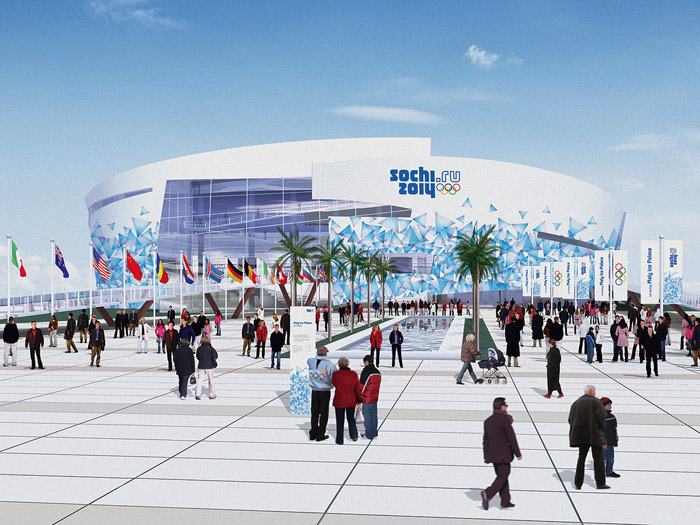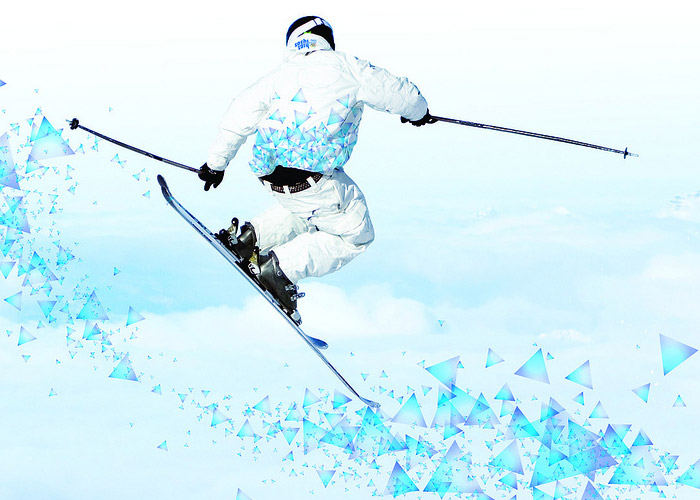 Photos via Flickr.