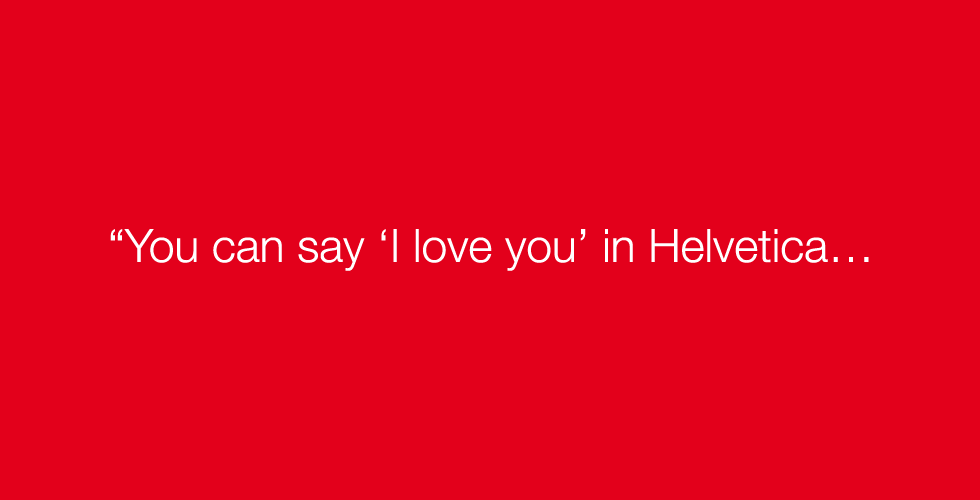 People marry one another for any number of reasons. Love, convenience, money, lifestyle, all are valid circumstances to say 'I do.'
I was once told, "marriage is three things, a business, a romance, and a partnership, and hell, these days two out of three ain't bad." But what if your business, romance and partnership are completely intertwined?
In all professional fields you can find many couples pursuing the same path, but within the design community, this trend is particularly prevalent. This could be because of any number of reasons. Perhaps it's the neurotic, self indulgent, obsessive-compulsive tendencies that most designers embrace as second nature, that scare off most potential partners right out the gate. Maybe it's the understanding and consolation you receive knowing someone is there if you wake up in a sweat-induced panic over kerning and tracking. Or maybe, it's being enamored by a potential partner's typographic talents. Whatever the reason, it seems that a designer marriage equates to many successful, talent fueled design tandems.
Print Magazine recently profiled a group of design couples including Ellen Lupton & Abbott Miller and Paula Scher & Seymour Chwast, but what about those that live and work together? idsgn recently had the opportunity to sit down with a few of these design couples that live, work, and design together everyday.
Stay tuned throughout the week for a new interview each day:
---
Thomas Wilder is a New York City based designer who currently works for Plaid Creative. He's worked with clients such as Kayak.com, Tiger Woods, and NYEHAUS. He graduated from Penn State University with a Bachelor of Design in Graphic Design. You can read more from him at Plaid Speaks.