Crowdsourcing: Sabotaging our value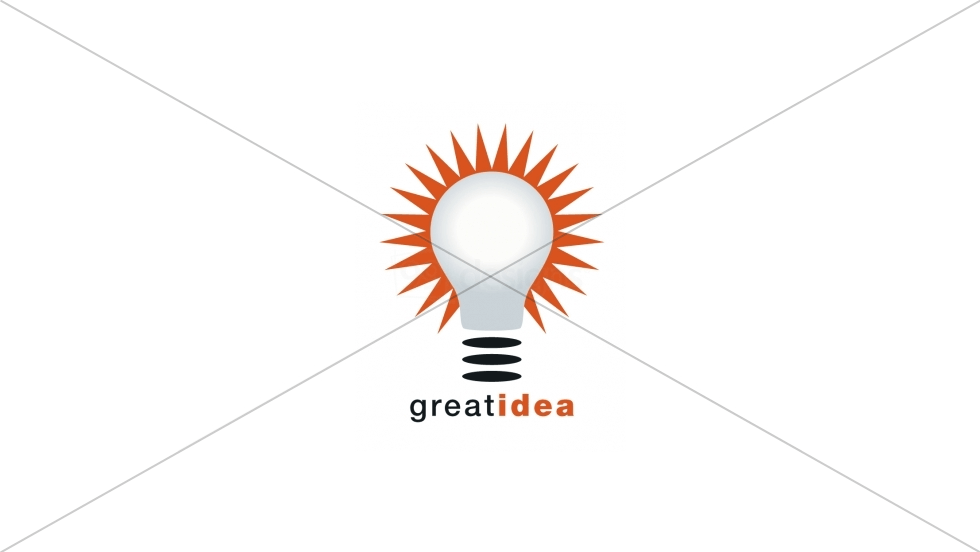 Does it make sense to walk into a restaurant, ask the chef to make you three entrees, eat from all three plates and then skip out on the bill if you didn't like any of the options? The answer is no.
Sometimes it feels like we, as designers, put up with this treatment. We may even invite it by not questioning this attitude or acting against it. But today, I want to focus on something even more ineffective and misguided that is threatening our industry: crowdsourcing.
Imagine our dinner analogy now extends to crowdsourcing. In the chef's kitchen, you're again in search of the perfect meal. But now you have a great idea! Fire the chef and invite random people from the streets (and wherever you can find them). Tell them they will not be paid a chef's salary, but they can play with all the fancy equipment and be a chef-for-a-day (oh, and they can now put this on their résumé!).
It might go something like this:
My accountant from 71st Street loves salt and sardines, so this must be part of the dish. My niece from California is a vegan on macrobiotic raw food and insists on adding quinoa and nutritional yeast. My upstairs neighbour Louise has a thing for liver and onions… Can you see where this is going?
Does this seem like a logical system to finding the perfect result? More importantly, would you eat that?
Although designers are a small, creatively driven group, they have the ability to make an enormous impact on the world and solve complex problems. Not just anyone can do what they do or can see the world as they see it. The truly skilled designer has a unique analytical and obsessively observant way in which he or she interacts with people, places and the world around them. They can visualize culture and make the complex understandable. As problem solvers with such reputable capabilities, I am forced to ask myself, why do so many designers consistently sabotage their own value?
Crowdsourced design sites like 99designs, DesignCrowd, and Crowdspring are just some of the many sites that are devaluing our industry as a whole. With slogans like Crowdspring's "The world's #1 marketplace for logos and graphic design. Get a design you love or your money back," or 99design's "Logo store," how are we supposed to be taken seriously as experts if we are offering dollar store prices on identity, packaging, and other forms of design?
According to Techcrunch, designers have submitted around 6.5 million logos to 99designs over the past three years. In return, the company has paid out $20 million—or an average of $3 per design. Meanwhile, Accel Partners (a prominent Silicon Valley venture capital firm which has a 10% stake in Facebook) has recently invested $35 million in 99designs.
It's hard to admit, but we as designers have created this monster. As communicators we are poorly communicating our own value and if it continues, we will continue to be undervalued, underpaid and subjected to pitch work and crowdsourcing.
A growing part of our industry has decided that it is acceptable to take on pitch work and crowdsourcing. The negative effects of this transition are verbalized in Brian Collins' (and the AIGA's) comment:
Work developed without fair compensation will compromise the benefits of the effective design for both clients and designers.
Let's think about this for a minute. Clients now search for examples of solutions to their problems from anyone willing to throw out a possible answer, versus hiring an expert to efficiently and successfully solve the problem. Would you hire an engineer, an investor, a carpenter, or any other professional for that matter who did not have the proper credentials and training?
Designers go to school to learn a craft and thus become well educated and proficient in their respective field. When a bank like Citigroup or a law firm like Cravath, Swaine & Moore hire a graduate from a prestigious college, they are willing to pay that employee a hefty salary as they will receive a higher return from him versus a candidate who is not as well trained. This model should also apply to the design industry. Spec work and crowdsourcing are ultimately disgracing a designer's education, training, natural talent, and yes, the value of work he or she produces. This in turn lessens the conceptual and strategic value that would have gone into the client's final product or solution.
Maybe the designers who currently partake in crowdsourcing do not realize the impact of their actions. The value of our industry depreciates each and every time another designer accepts these practices.
UPDATE: Stephen Coles points out we're not the first to use this restaurant analogy. Erik Spiekermann had a similar take on free pitches in an article for Form. (May 11, 2011)
---
Thomas Wilder is a multidisciplinary designer living and working in New York City. He has worked with clients such as Kayak.com, Tiger Woods, and NYEHAUS. He graduated from Penn State University with a Bachelor of Design in Graphic Design. You can follow him at @ThomasWilder.