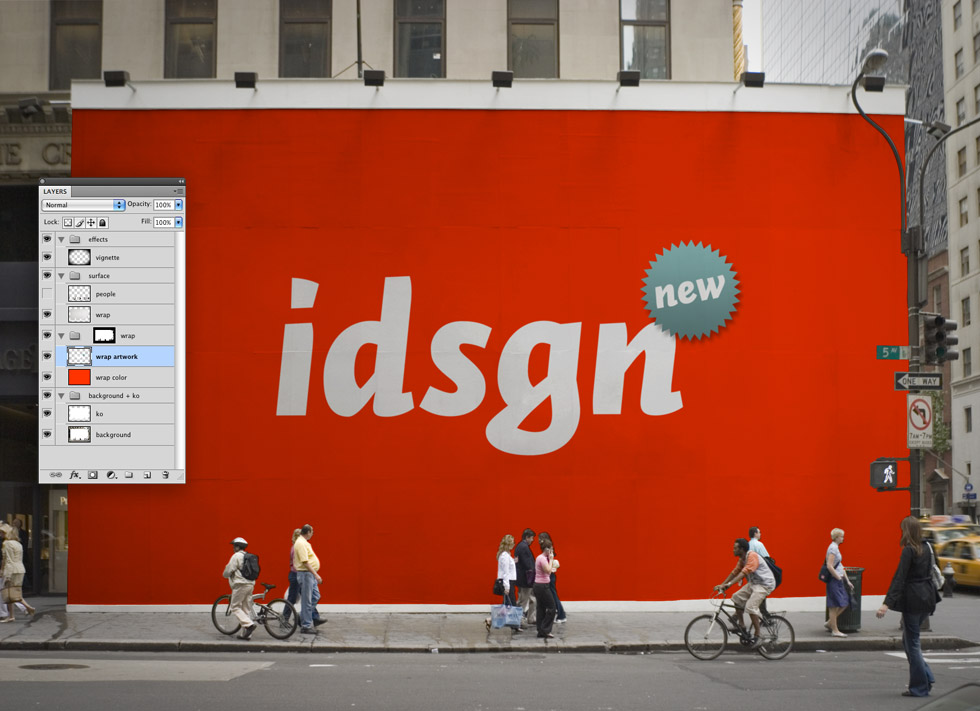 LiveSurface is a Photoshop template library that allows you to easily place your own designs on a variety of surfaces like billboards, t-shirts, and boxes.
I've known about LiveSurface for a while now, so I thought I'd finally try it out. It looks like the perfect solution for doing client mock-ups and it definitely beats the "old way"—finding images on Google and spending way too long with the Lasso tool.
The images from LiveSurface are high-resolution, multi-layered, and come built-in with 3D planes. The 3D planes are where the real magic lies. Using Photoshop's Vanishing Point filter, you can directly paste your flat artwork and watch as it's instantly transformed into the 3D space. The lighting, shadows, and masks are pre-defined and applied automatically, letting you create complicated-looking mock-ups in a few short minutes.
Each image template costs $29, with subscription options for discounted pricing. Signing up will get you a free image template to play with (currently a software box) and a tutorial. I found the tutorial to be more complicated than it needed to be, but don't let that discourage you. With each image you'll find an Illustrator file (which you can use as a template for the flat artwork) and a TIF file (the layered Photoshop template). After placing your flat artwork in the appropriate layer, you have a nice high-resolution mock-up.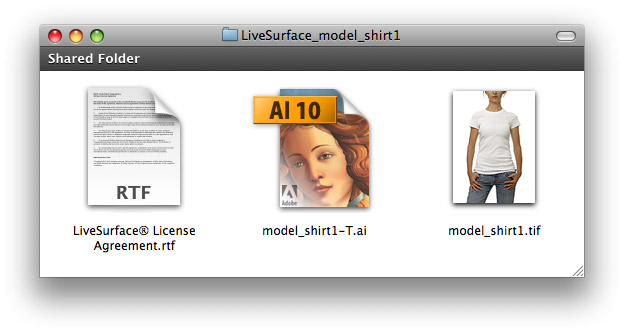 Here are a few examples using the white shirt and (free) software box templates: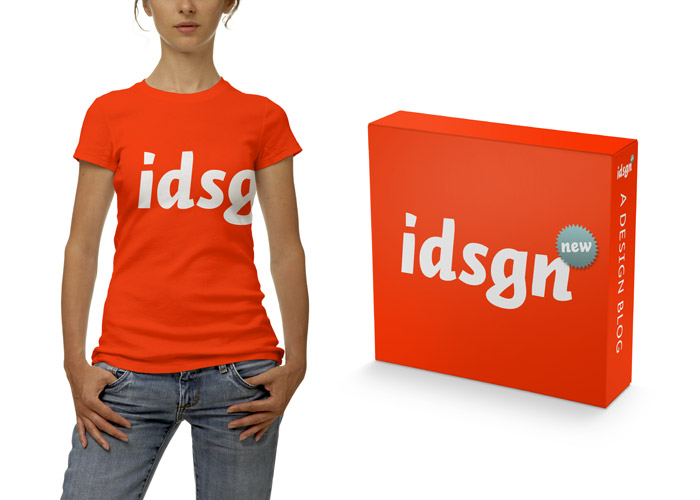 The only flaw I noticed with LiveSurface (and it's a big one) is the delivery system. Instead of allowing you to download immediately after making your purchase, an email is sent to you with an order number and password. I have seen this e-mail take anywhere from 5 minutes to 2 hours to arrive. Definately not reliable enough when you need something last minute, so hopefully this issue is addressed soon.
UPDATE: Josh from LiveSurface wrote in with news that their delivery system has been improved to provide a direct link upon ordering, rather than the previous e-mail system. This was the only annoyance I came across when using the service, so I'm very happy to see that it was resolved. (July 7, 2009)
Visit LiveSurface