Sunny D
Comments: +
April 21 2009
Sunny D (formerly Sunny Delight) has been rebranded in the UK by global brand consultancy Elmwood.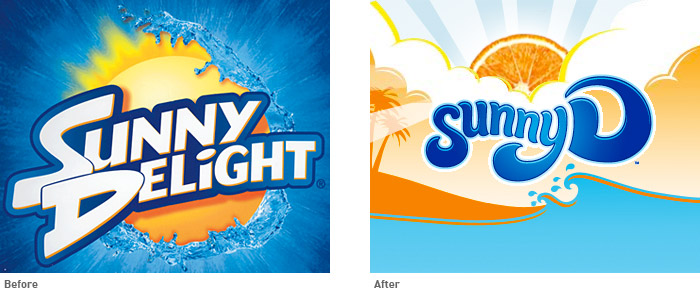 The new Sunny D is an entirely new drink, which now contains 70% fruit juice with no artificial ingredients, preservatives, or added sugar. The new product (including the packaging) has taken three years to develop. The redesign focuses on the natural ingredients and evokes images of Californian surf culture, aiming to capture a healthy, outdoorsy feel.
Sunny D is a great brand to work on. Although it has suffered in the past from negative publicity, they have come back with a great refreshed image. Elmwood's job was to communicate all their hard work on pack, in an engaging and believable way.

-Sarah Wade, Elmwood account director
Sunny Delight was created in 1964 and became extremely popular in North America after the purchase from Procter & Gamble in 1989 (some of us will never forget the TV commercials). The brand was later launched in the UK in late 90's and quickly became the UK's third biggest-selling soft drink (despite being primarily water & corn syrup). However, it suffered from negative publicity after reports that the drink could turn children orange (due to the product's use of Beta Carotene for color). Sales dropped by half by 2001, which resulted with Procter & Gamble selling the brand. It is now privately owned.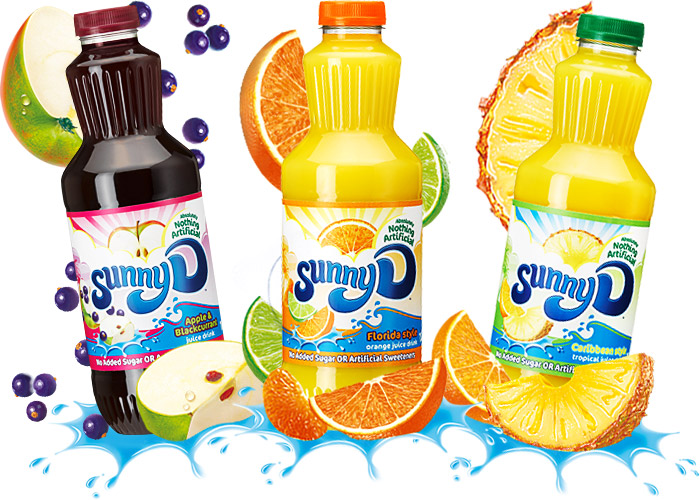 There is no word (but it is unlikely) that this redesign will make it's way to North America—not that the design is any improvement, but I'd welcome the new canola oil-free juice. Sunny D's logo and packaging seems to differ in every cultural region. Currently, in the United States and Canada, we have the following packaging: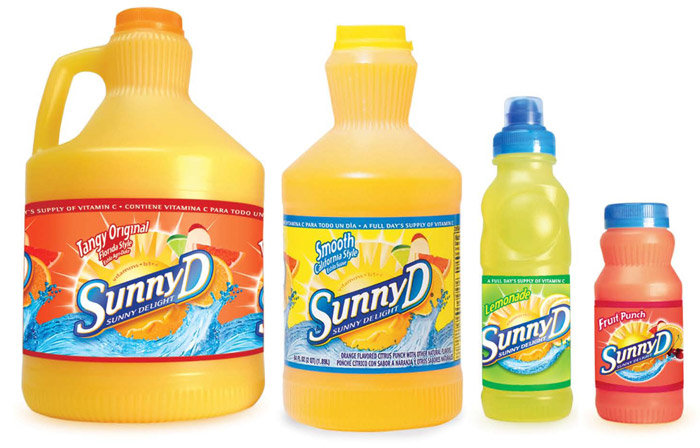 In Spain and Portugal, where it is still called Sunny Delight:
Those of us in North America will remember this commercial from watching Saturday morning cartoons in the 90's:
UPDATE: Our article has been picked up by The Dieline (April 23, 2009) and Brand New (May 11, 2009)