Rumor mill: 2014 Olympic Games logo revealed?
Comments: +
November 23 2009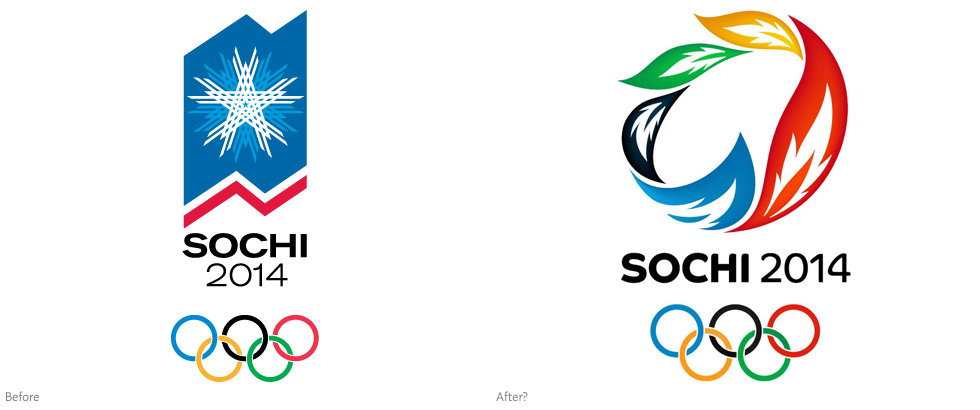 Could this be the new identity for the 2014 Winter Olympic Games in Sochi, Russia?
After reports of a closed press conference Friday in Moscow, images have begun to surface of what might be the new Olympic Games logo. Saying goodbye to the snowflake design from the bid, the unconfirmed logo features five torch flames (or leaves? feathers?) formed into a ring formation and set in the Olympic colors.
An official announcement is to be made next week (November 30th) at the Red Square in Moscow—so we'll find out the details soon enough.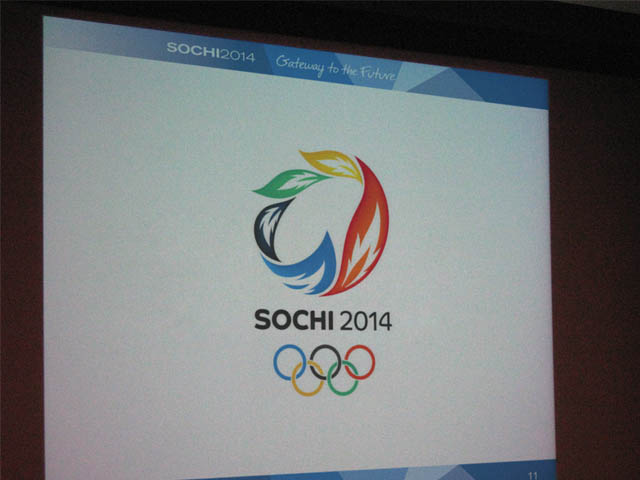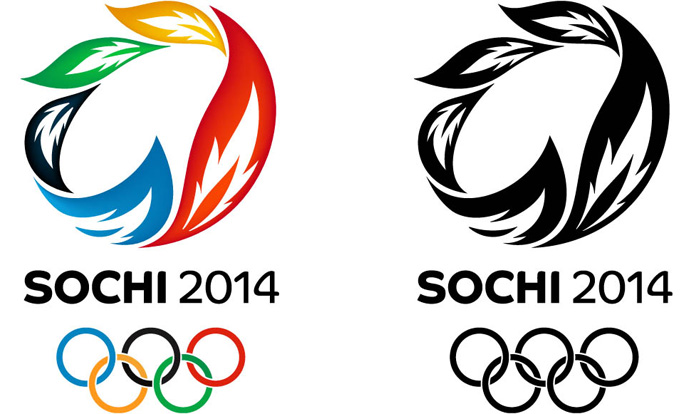 Thanks to Egorov Timofey for the tip.
UPDATE: It has come to my attention that the logo in question was created by Transformer Studio, Moscow for FutureBrand. The concept is one of three that were submitted for consideration by the studio. As for being the officially chosen logo? "Unfortunatelly, I don't know. Nobody knows," says Ivan Danyshevsky of Transformer Studio, "Our studio, and me personally, look forward to the event on the 30th of November to know which logo would be the official Olympics logo in…2014."
For those asking about the typeface, Ivan was kind enough to fill us in on that too: Co Headline by Dalton Maag.
While we all wait for the official announcement, here is some background on the logo concept and some additional exploratory work:
Khorovod [a russian traditional circledance] is a symbol of unity. The logotype consists of palekh-stylized [russian national folk art] firebirds' feathers in a round dance.

Firebird is a slavic fairytale character, symbol of fire, light and sun. Young men had to find firebirds' feather in order to complete the challenge.

Since the beginning of Olympics champions had been given the highest honour to be awarded by wreath. Five feathers form laureate wreath which symbilises five continents as in the Olympic sign.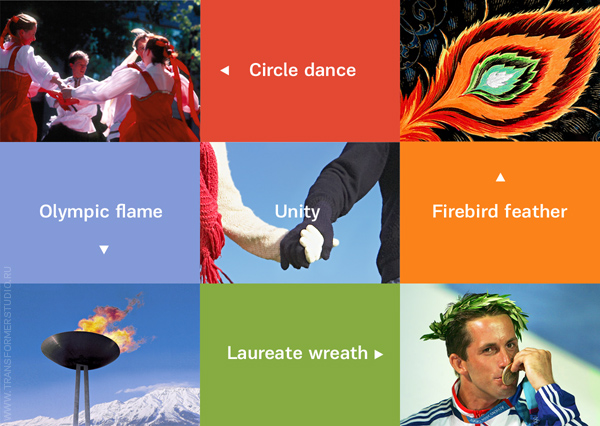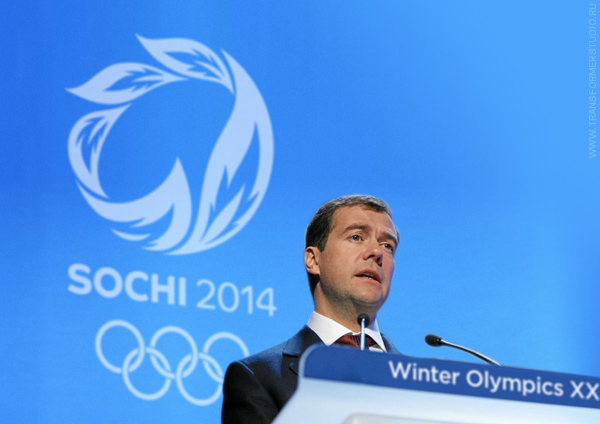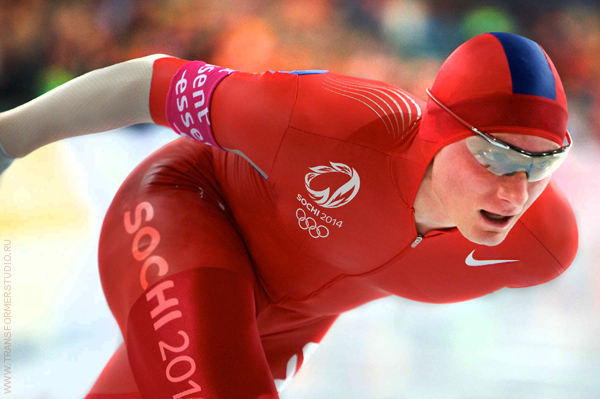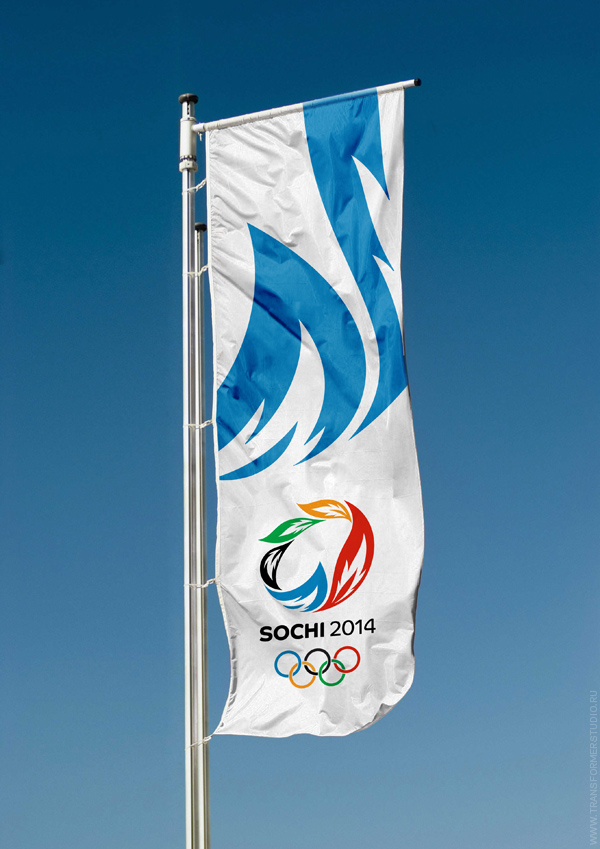 For more on the concept check out the project on Behance (Nov 26, 2009).
UPDATE: The official logo has been announced (Dec 1, 2009).