Redesigning the streets
Comments: +
August 12 2009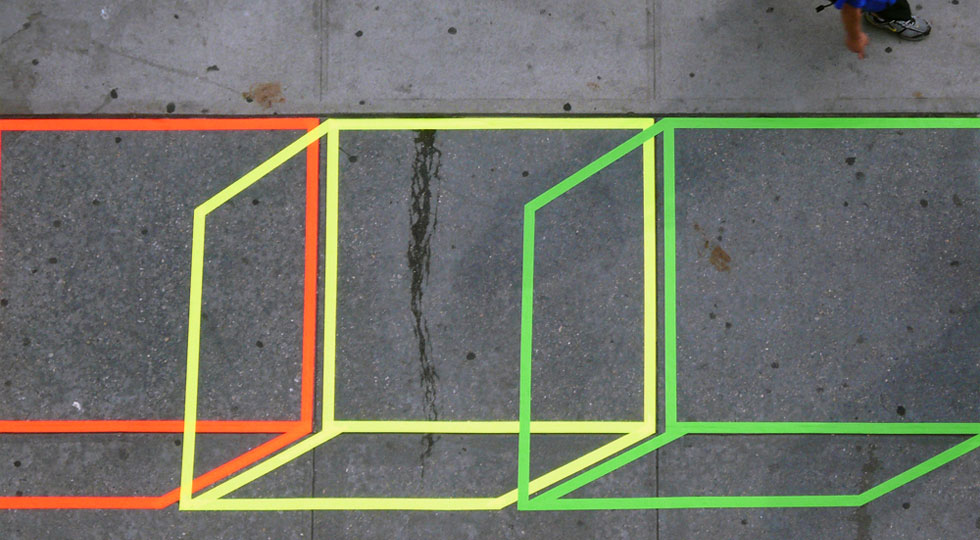 Spotted around New York City, Aakash Nihalani uses brightly colored tape to create a new perspective on the streets around us.
The street art, which Nihalani admits is typically done with little to no planning, is created primarily using isometric rectangles and squares. Connecting the dots found in the unexpected contours and geometry of the city, the work playfully highlights the ordinary sites we pass by (and ignore) everyday.
For however briefly, I am tring to offer people a chance to step into a different New York than they are used to seeing, and in turn, momentarily escape from the routine schedules and lives. We all need the opportunity to see the city more playfully, as a world dominated by the interplay of a very basic color and shape. I try to create a new space within the existing space of our everyday world for people to enter freely, and unexpectedly 'disconnect' from their reality.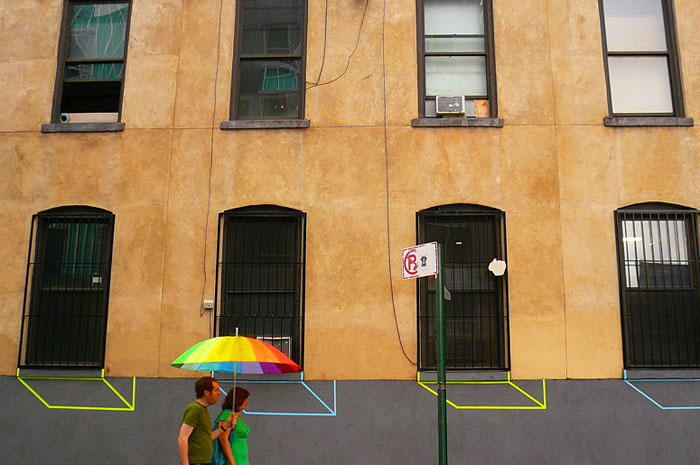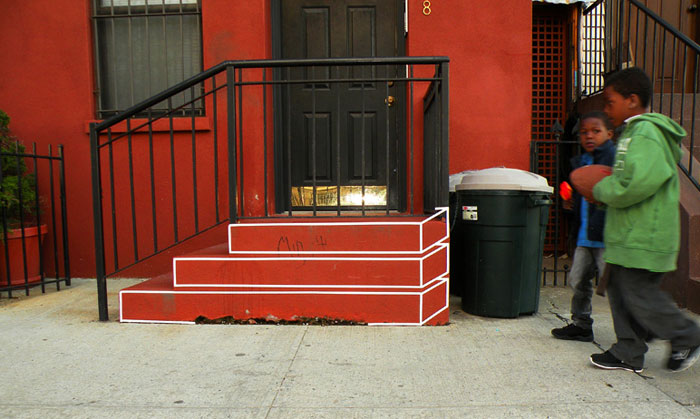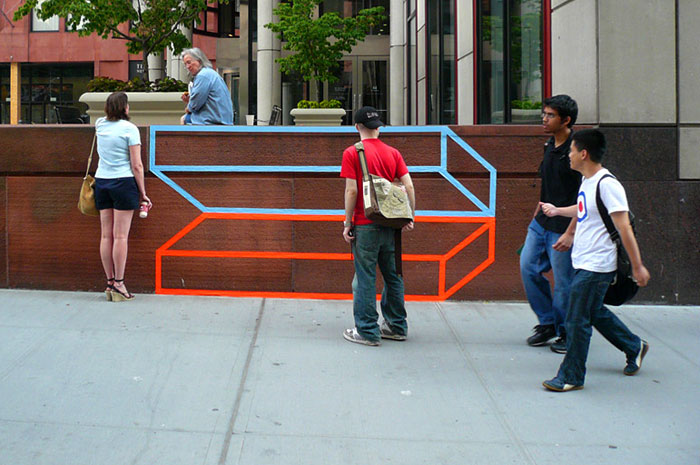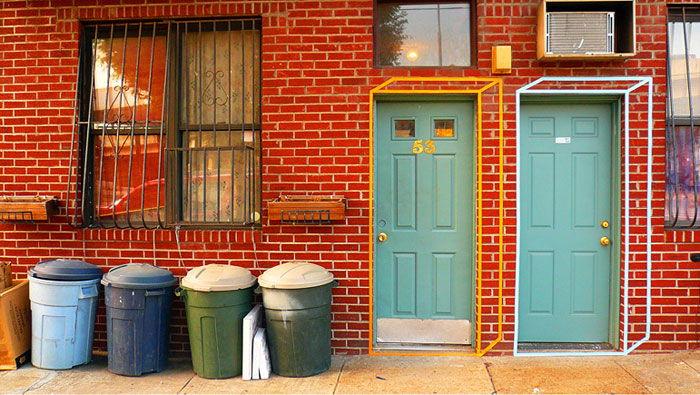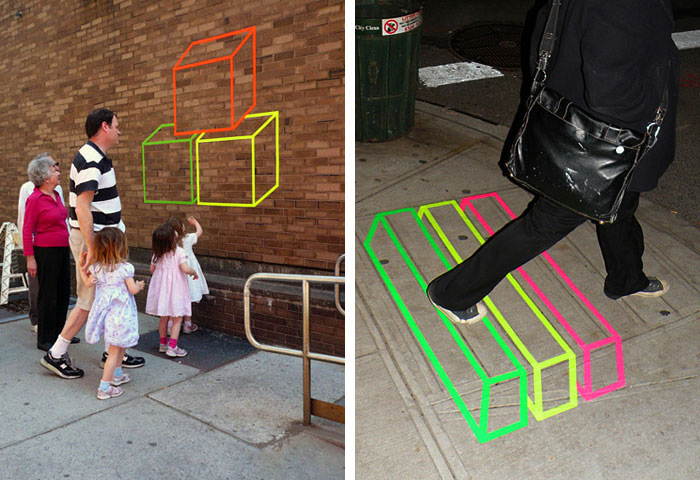 But of course, what goes up must come down…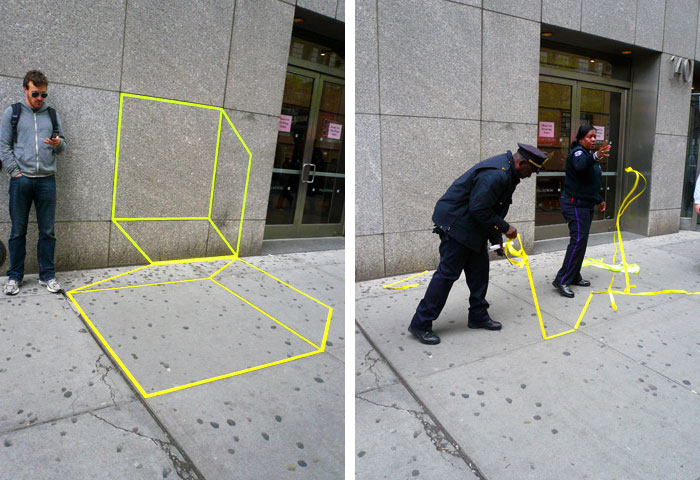 For more, see Aakash Nihalani's website, and check out a video of the artist in action on YouTube.
via PSFK