Buttermilk Channel
Comments: +
August 10 2009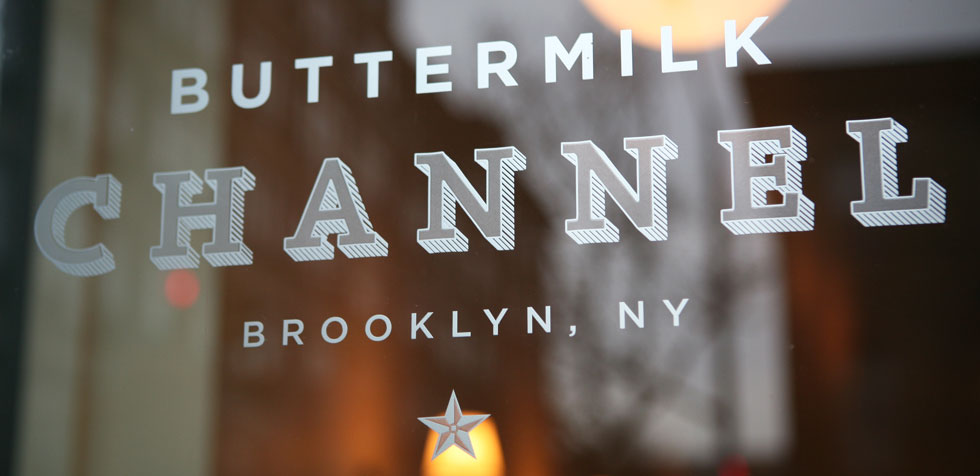 On a recent visit to Brooklyn's popular Buttermilk Channel, I was struck not just by the eatery's food or prices but by the design.
Gabriele Wilson, who designed the restaurant's identity and print material, took inspiration from early 19th century typography, color and nautical maps. "The main thing was to stay true to the original story of the Buttermilk Channel which has the legend here as to where the name came from," says Wilson.
Buttermilk Channel is the mile-long tidal strait between Brooklyn and Governor's Island. When the area was farmland, dairy farmers would cross by boat to sell their milk in Manhattan markets. Tidal currents in the channel were notoriously strong—strong enough, some said, to churn the milk into butter.

-Buttermilk Channel restaurant, on the history of the name
The restaurant serves a variety of gourmet 'comfort' food (like buttermilk batter-fried chicken) and specialties (like house made pickles) for what the New York Times calls "hipster gastronomes". See more at Buttermilk Channel's website.