Lessons from innovative advertising campaigns
Comments: +
September 24 2009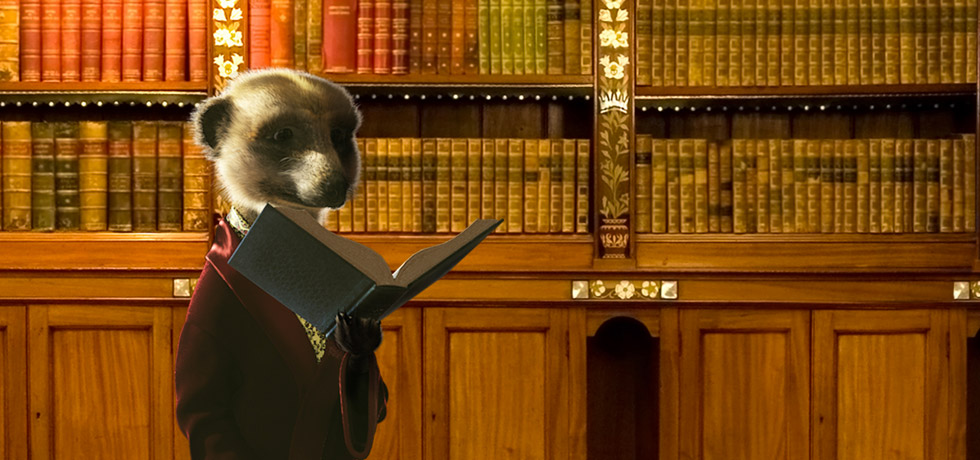 Is your work useful, relevant and/or entertaining?
Jessica Greenwood, the Deputy Editor of Contagious Magazine gave a great presentation this week at Advertising Week 2009. Greenwood's presentation, entitled 'The Future in 4D: Brands, Communities, Content & Technology', focused on trend spotting in new media and technology. The overarching theme was to take advantage of every existing technology and keep in mind the mantra: 'useful, relevant and/or entertaining.'
Some exceptional campaigns were selected to illustrate her message. Each solved problems in innovative ways using new technology. They were inspiring for designers, advertisers and all creatives, demonstrating that innovation and good ideas lead the way toward solutions that resonate.
Here are a few of the outstanding examples, and the lessons we have drawn from them:
Lesson 1: Entertain with high production values and vision. Be truthful. Inform.
Campaign: Johnnie Walker, The True Story
High production values recap the true story of Johnnie Walker in 6 minutes. How do you sell a brand's story? The answer here was the simple, straightforward truth and it resonated. It is mind boggling that it could be done in a single shot.
Lesson 2: Don't be so pushy with your identity.
Campaign: DC, Gymkhana Racing
There is no need to make your logo the most important thing in an ad. Here DC gains the cool-factor of gymkhana racing by orchestrating a crazy video and having their logo, fairly small on the racecar. By embedding with something truly interesting to their customers, without making it seem like an advertisement, DC is bestowed the 'street-cred' and legitimacy by association.
Lesson 3: Innovate around any problem. There are no low interest categories.
Campaign: Comparethemarket.com, Compare the Meerkat
Comparethemarket.com was the #4 insurance comparison website in the UK. Insurance comparison websites were seen as a low interest category, which is adspeak, means 'no level of ad money thrown at the industry will make it cool'. Another problem was that the words 'compare' and 'market' were expensive keywords to buy from Google. Enter 'Compare the Meerkat,' a brilliant campaign that turned everything around, making Comparethemarket.com #1, putting two of its competitors out of business and making 'meerkat' the new expensive keyword. BBC even had to produce a warning to parents that meerkats do not make good pets as a result of the huge public reaction. A great follow through is the website where you can actually 'compare meerkats'!
Lesson 4: Be part of your audience. Contribute things that appeal to them.
Campaign: Virgin Mobile: Vanilla Ice Says 'Sorry'
Virgin Mobile felt its respect among young audience in Australia was slipping. They also noticed a trend in 90's nostalgia amongst youth there and decided to capitalize it. Hiring one of the most notorious 90's poster-boys, Vanilla Ice, and having him apologize for the bad music and bad taste he inflicted upon the world, they created a campaign that became a sensation. As a result Vanilla Ice gained great popularity and embarked on a stadium tour (for which Virgin itself provided a tongue-in-cheek apology).
Lesson 5: Create the tech you need. It's not all about digital.
Campaign: Nike, Chalkbot
Tour de France fans write chalk messages on the race path to show support. Nike wanted to include fans from around the world in this practice. They cobbled together a machine, using many technologies, which wrote any (clean) message sent via Twitter. The machine replied with a photo of your physical message and GPS co-ordinates to allow fans to physically contribute and be a part of the event.
Lesson 6: Find new uses for technology that exists for other reasons.
Campaign: Adidas, This is Not a Jersey
An unusual use of a technology outside its intended purposes is at the heart of this Adidas campaign by TBWA\WHYBIN. Nanotechnology was used to engrave the tweeted messages and names of fans at a microscopic level on black thread. These threads were woven together to create the Jerseys worn by players of the All Blacks rugby team.
Lesson 7: Digital doesn't mean cold. Create stories that people care about.
Campaign: Sagami condoms, Love Distance
This is a beautiful campaign for Sagami condoms in Japan, where condom advertising is more difficult to air on television. The identity of the brand was not even revealed until there was a large public interest in the campaign.
Somehow this condom ad is… beautiful!