Empowering a Sustainability Movement
Comments: +
September 23 2009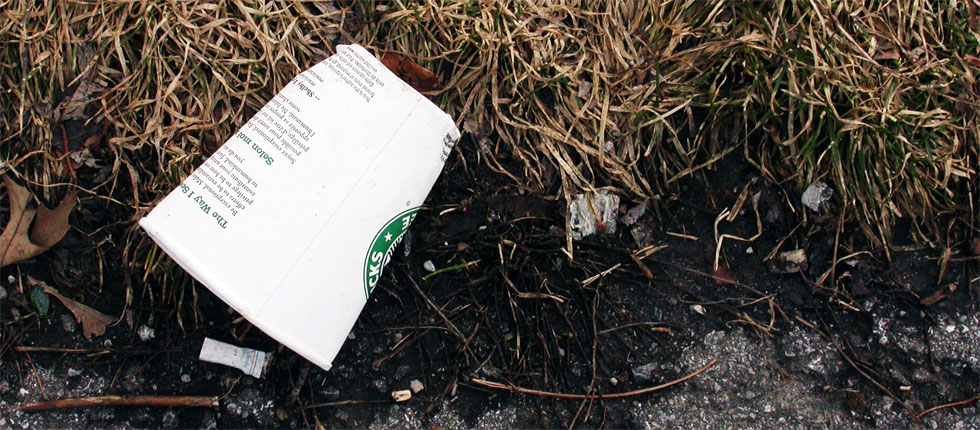 Non-profit Conservation International convinces two of the world's biggest brands to 'go green.'
Continuing with our Advertising Week coverage, we caught a surprisingly engaging discussion with Howard Schultz (CEO of Starbucks), Rob Walton (Chairman of Wal-Mart), and Peter Seligman (Co-Founder and CEO of Conservation International).
Conservation International (CI) is a large, non-profit, conservation and environmental protection agency that approached both Wal-Mart and Starbucks with the intention to work with them in any way that could reduce their environmental footprint and increase their social awareness, while keeping the business profitable.
This was an important step in the environmental movement that took the great thinking of prior decades and put it into action. While at the time it seemed counterintuitive to be 'sleeping with the enemy' in this way, the impact of changing the culture of large corporations has created measurable impact that can't be accomplished at the consumer level.
Peter Seligmann, recalls his first meeting with Wal-Mart:
As an NGO or environmentalist you go in with lots of prejudices. What I learned from the conversation with Wal-Mart and the intensive conversations with Starbucks has been that the people in those companies are inspired to do the right thing and extraordinarily smart. Their engagement has taught me and my colleagues in the non-governmental arena, I think, much more than we've taught them. You go from concept to application. And application is the name of the game. You can't always have your head in the sky… you have to deliver for your community.
Starbucks CEO Howard Schultz spoke briefly about the shifting tide in corporate culture with respect to environmental issues and corporate responsibility, "I think we've come to the crossroads where companies will make more money and generate more loyalty with their customers and more trust with their customers and their people if they achieve a balance, which is fragile sometimes, between profitability and social conscience."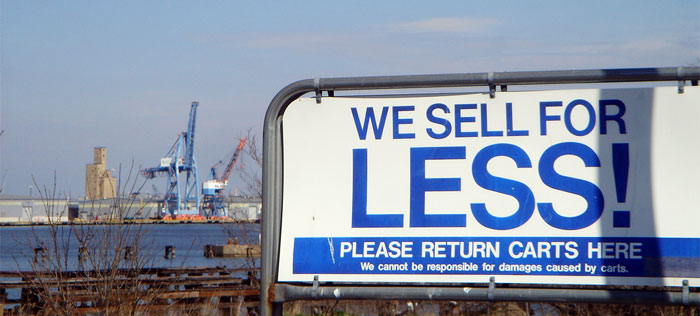 Wal-Mart shipped 727 less cargo containers by reducing toy packaging last Christmas, saving $3.5 million in transportation and 1,300 barrels of oil. (Photo: sevensixfive, Flickr)
Curiously, Wal-Mart has quietly been making changes behind the scenes to make a positive environmental impact—including alternative energy sources for stores and transport vehicles, increased awareness and evaluation of the items they carry, reduced packaging and putting pressure on manufacturers to improve. "We think when informed, customers will make good choices," says Rob Walton. "We also believe that if we do the kind of job we should do, those choices wont involve paying more for products that will be sustainable."
CNBC's Carl Quintanilla moderated the discussion and questioned Wal-Mart's strategy to allow their environmental initiatives to go unnoticed by much of the mainstream media. Starbucks takes a more direct approach to their corporate philosophy, informing customers of the efforts they are making. Instead, Wal-Mart has made the (largely unseen) changes without the consumer's knowledge. Walton explains:
From a marketing standpoint we didn't engage on this at all. With that in mind, it has become a part of our communications, but really the communication is done best by people outside of the company. But I would say that when you're telling the truth and you have actually accomplished things, people will hear.
Much could be said to protest the environmental impact made by these two organizations. Both have come under fire as icons of overconsumption. That being said, these small steps are encouraging signs of a shift in corporate thinking. It is hopeful to hear that corporate giants are listening to their consumers and environmental groups. It's more encouraging still, to know that those of us working in creative industries, media, and advertising have a chance to encourage and create impact in the changing world to come.