Fresh & hungry: GrandArmy
Comments: +
January 24 2012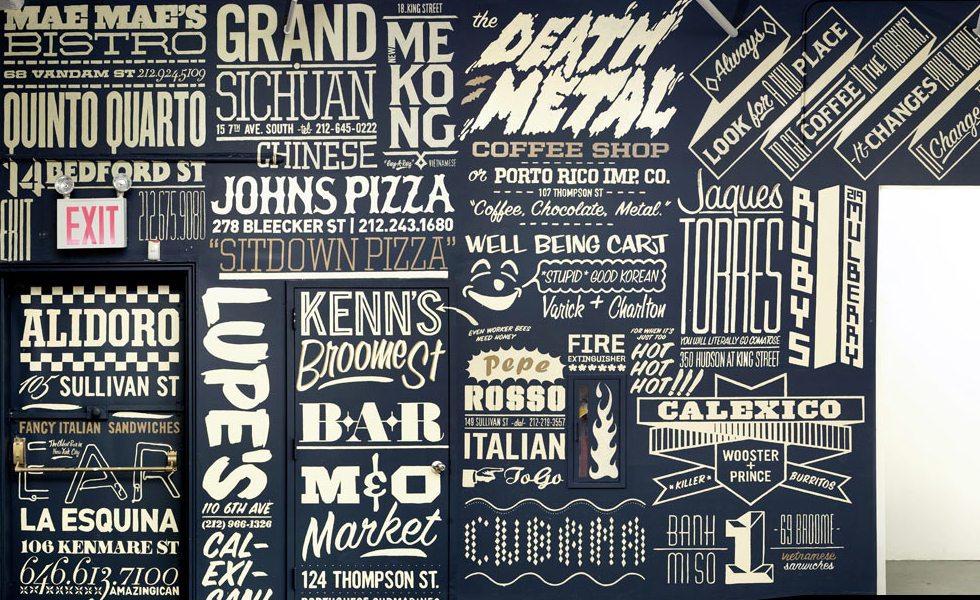 Continuing our Fresh & Hungry series, Chris Rubino chats with Brooklyn design trio GrandArmy—Larry Pipitone, Joey Ellis, and Eric Collins.
CHRIS RUBINO: I'm very interested in the group dynamic GrandArmy has. I think it really brings an eclectic quality to your work. How important is this collaborative process to your work? And how did this become the way each of you decided to work?
GRANDARMY: The collective nature of GrandArmy has been indispensable in creating our body of work. Before working together we had all developed similar tastes as creative people, and this was one of the reasons we initially decided to join forces. Looking back over the GrandArmy portfolio in its entirety, it is hard to find a single piece that wasn't at some point impacted by each member's distinct fingerprint.
This is also important in considering what some refer to as our "style." In the beginning this was something we stressed about quite a lot. 'What would our voice be?' We would have long conversations trying to lock down what it is we are, or what we were trying to become. In the end we realized, as no doubt countless have before us, that this is all completely frivolous. Your voice is something that can only be developed naturally over time. Eventually we came to understand that our governing principle was something much more abstract: a unifying sensibility, more so then any sort of aesthetic style.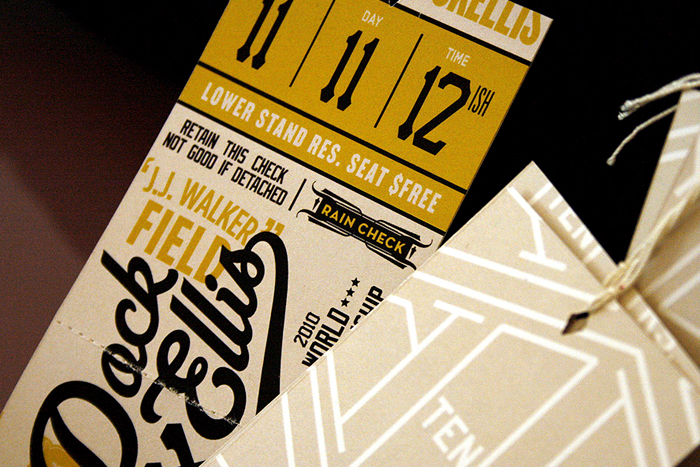 I think that philosophy really comes through in your work. I see that you've done a great majority of your work in the field of advertising, while maintaining a strong design voice (which is quite rare). Is advertising specifically interesting to you as young designers looking for an audience?
It's funny—we really never had any intention to work in advertising specifically. We all have really nebulous design/fine art backgrounds. This is probably pretty common—but it just sort of happened.
Being able to reach such a large audience is something we appreciate, and it's nice to see your vision realized by way of budgets that are generally larger than in the design world. We've been lucky that throughout our careers in advertising, either agency side or freelance, we've always been given very non-traditional opportunities. It definitely keeps us sharp, working in advertising. There's rarely a dull moment.
Cool, I'd say that's to your credit. Now, for the expected question for a Young Gun, where are you guys headed? What are you currently focusing on and where do you hope to push your work in the future?
We've been interested for a while in moving beyond print and film. Currently we're in the early stages of prototyping a line of hand crafted furniture. We're also very interested in interior design, product design, and apparel. If we had it our way we'd be a design, advertising, letterpress, streetwear, furniture, film and animation studio. The hard part for us is always forcing ourselves to narrow our ambitions. So who knows! We never let ourselves get bored, that part is for sure.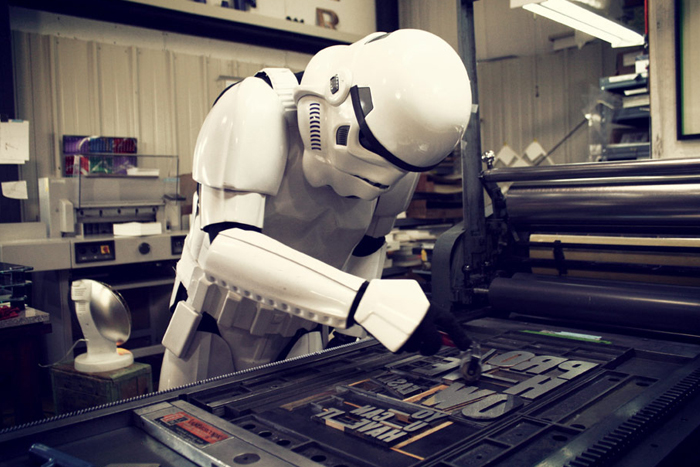 Just keep building and breathing, I'm sure you guys have many things in store for us! Thanks a lot for your time (love that stormtrooper).
---
To see more of GrandArmy's work, visit grand-army.com.
Explore the Fresh & Hungry series:
---
Chris Rubino is a New York City-based artist/designer whose work has been exhibited in Europe, Japan, Hong Kong and the U.S. He likes to spend his vacations in the desert and has been in a number of motorcycle accidents. He is currently a board member of AIGA/NY. Visit his work at www.chrisrubino.com.