Design School Confidential
Comments: +
November 10 2009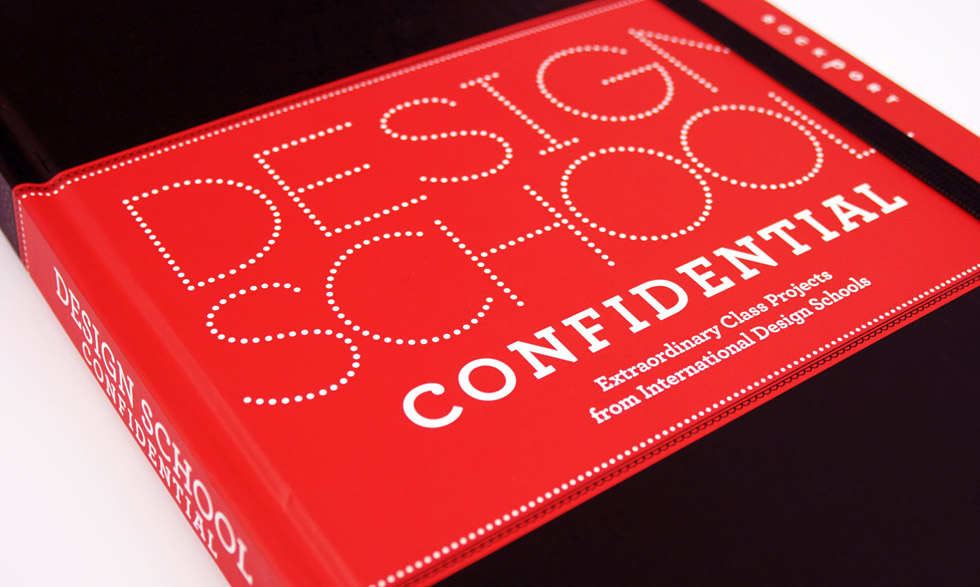 Looking back, many designers fondly remember a particular class project that helped build their first portfolio. Design School Confidential is a new book that attempts to showcase these 'extraordinary' class projects, compiled from design schools around the world.
Curated by Steven Heller and Lita Talarico, over fifty international art and design teachers were asked to present their most interesting or challenging class projects. The result is 200 pages of fresh ideas—some inspiring, some forgettable, but all lending to an accurate overview of the work coming out of top design schools from Chicago to Seoul.
What can we learn from these projects? Aside from seeking fluency and expertise, the teachers are attempting to instill as sense of wonder in their students, and the students are trying to use their design talents to convey narratives as well to explore forms that they will use later in their careers.
A few of our favorite projects from the book: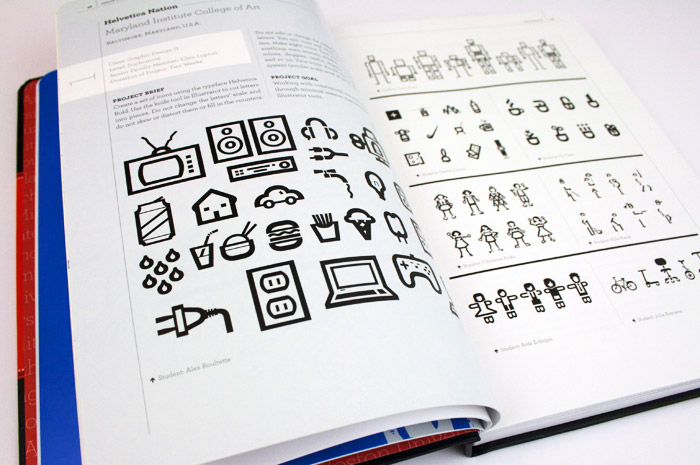 Helvetica Nation, Maryland Institute College of Art (Maryland, United States)
Students were asked to create a set of icons using only the typeface Helvetica Bold and Illustrator's knife tool (no scaling or skewing allowed). Icons pictured above by Alex Roultette (left).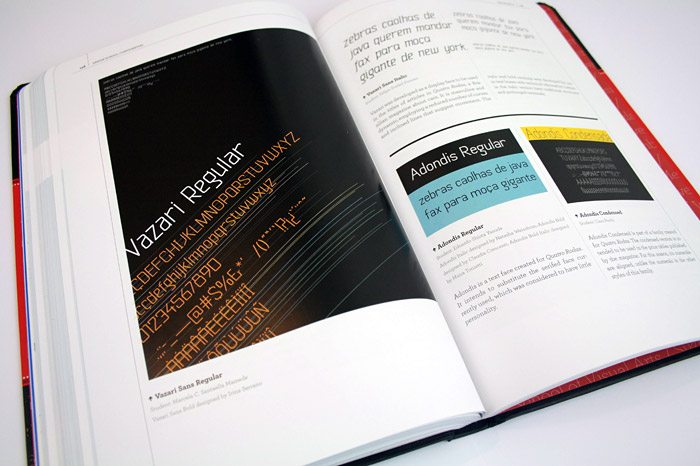 Development of Type Families for Magazines, Senac University Center (São Paulo, Brazil)
Students were given real magazines and ask to design typefaces that were not only original, but also technically and aesthetically sound. Vazari Sans family, pictured above, by Marcela C. Santaella Mamede (Regular), Irina Serrano (Bold), and Felipe Zveibil Fisman (Italic, kindly available for free download).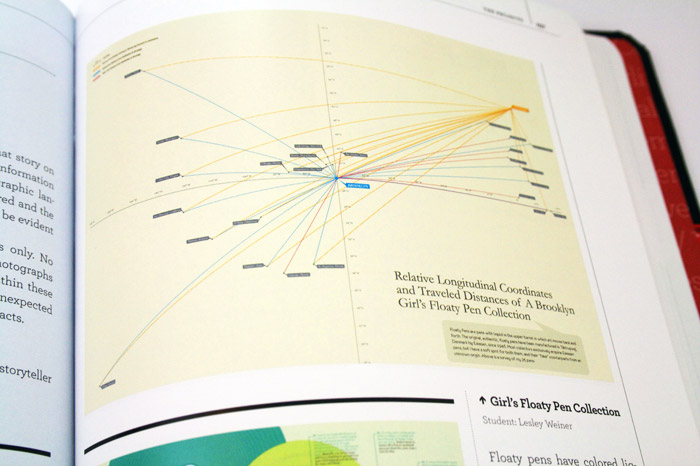 What Happened? School of Visual Arts (New York, United States)
Students were asked to select a period in their lives and tell the story using traditional information design, without any decorative illustration of any kind. Above infographic by SVA student Lesley Weiner.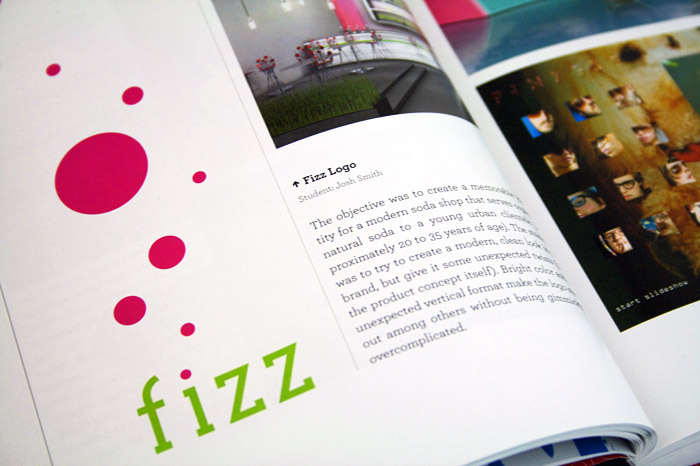 Product Design, Alberta College of Art and Design (Calgary, Canada)
This project asked students to create a powerful and memorable identity system for a hypothetical product, featuring work (above) by our own Josh Smith, a contributing writer at idsgn (so we may be a bit biased on this one).
Do you have a favorite class project?
Dig up your old portfolio and share your link in the comments below. Design School Confidential is available now in bookstores and Amazon.