Located in Kansas City, chefBURGER is a new burger joint with some great branding by Tad Carpenter at Design Ranch.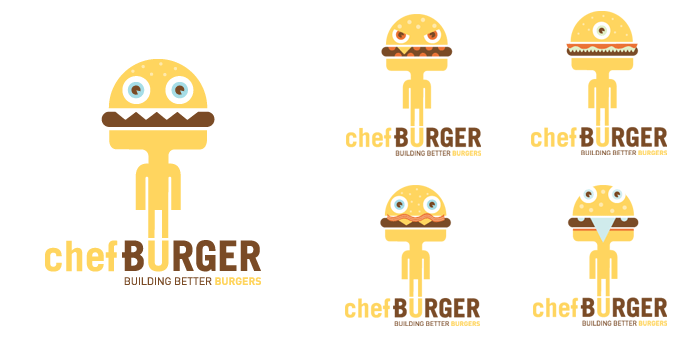 At chefBURGER, you'll find some unique burgers with unusual toppings like fried green tomatoes, cranberry chutney, and sriracha coleslaw—which you can enjoy alongside a spiked milkshake. The logo, which features an "ever-changing burger head", was inspired by the restaurant's seemingly endless burger options.
Inside the restaurant, you'll see these fun "burger heads" put to good use on everything from the signage, to the cups and burger wrappers, to a large plaid-and-burger mural.
According to Tad's flickr page, chefBURGER is in the process of franchising, so let's hope some burger heads will pop up in a city near you.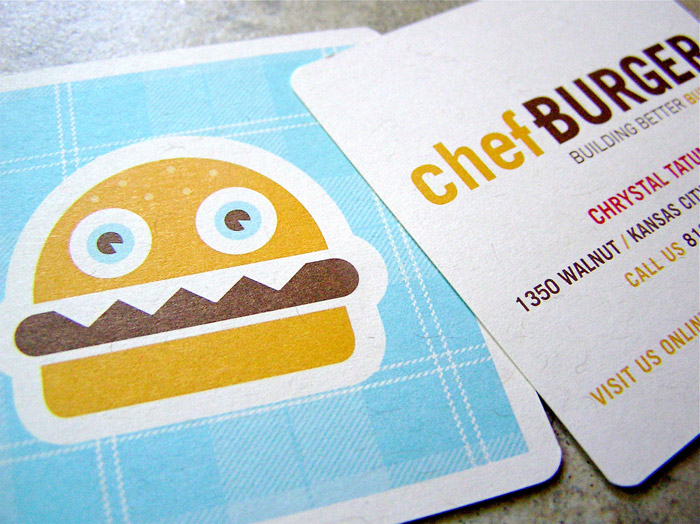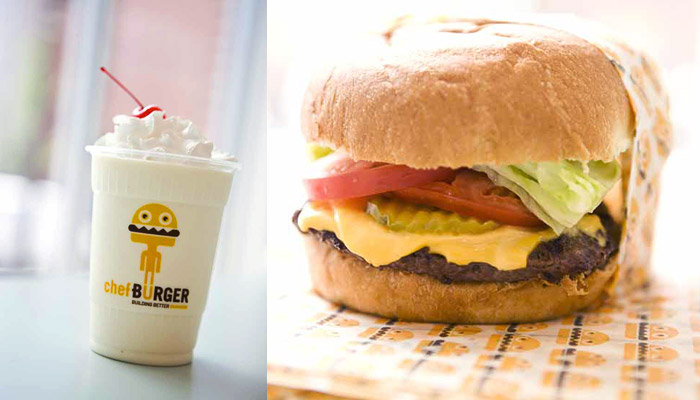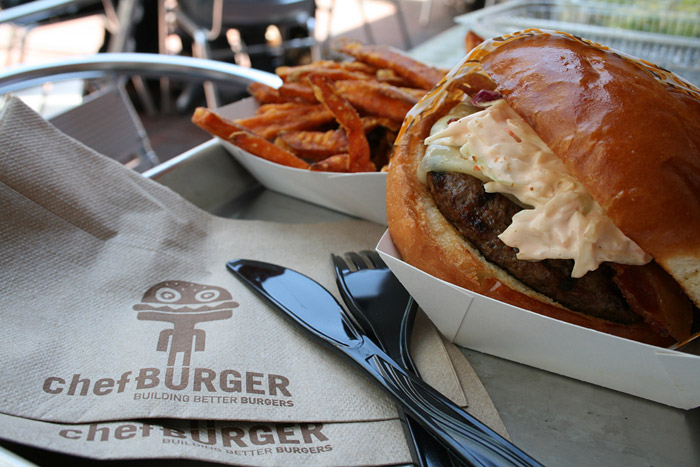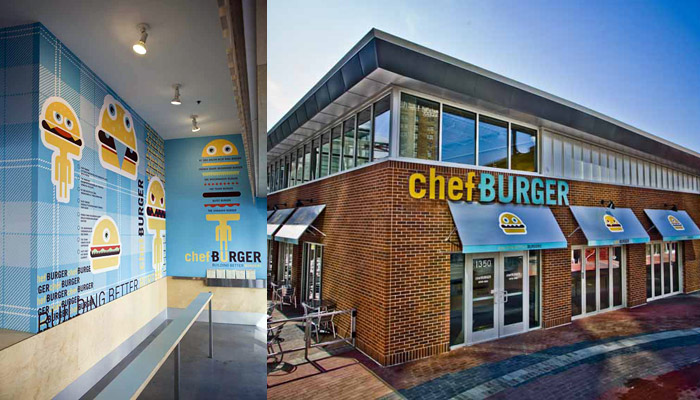 via Twig & Thistle