8 (more) Faces
Comments: +
November 9 2010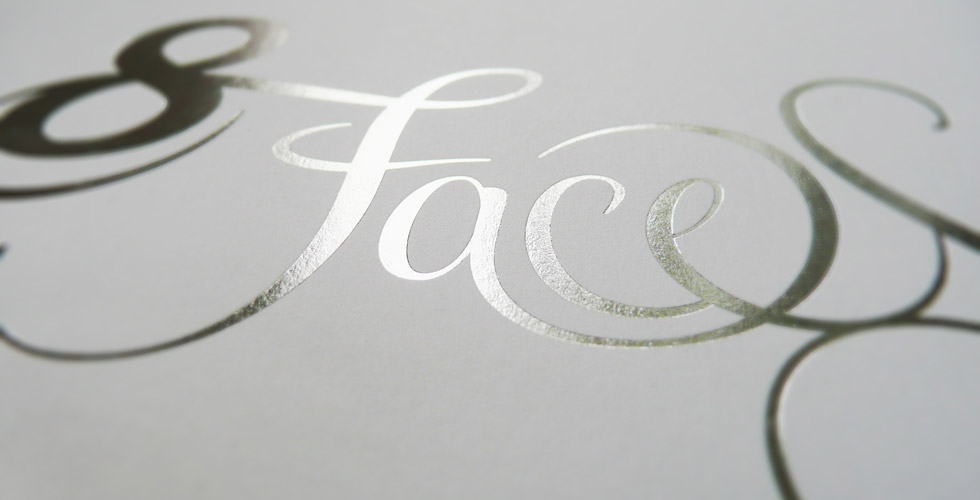 8 Faces is a magazine about typography, created by British designer Elliot Jay Stocks.
I had the pleasure of meeting Elliot Jay Stocks at the Brooklyn Beta conference in October, where he gave a presentation on the story behind 8 Faces magazine. He had a clear passion to fill what he saw as a gap in our industry and to create something unique that was worth printing.
His mission fits in with an ongoing discussion I've been having with some typographer friends of mine. We've been talking about the inaccessibility that designers can feel when it comes to typography. It can sometimes seem like a 'black art' within our industry that only the initiated few will ever truly understand. Although we often work closely with text every day, the process of making it and the overwhelming choice when selecting it can create barriers to good results.
8 Faces sheds some light on this mysterious part of our industry with a simple format: In every issue, eight leading designers are interviewed, revealing the intricacies of their process. They are then asked to name the eight typefaces they absolutely could not live without—giving designers a rare guide in the search for their own favourite faces.
In the first issue, the talents who spilled-the-beans on their favourite fonts were: Erik Speikermann, Jessica Hische, Ian Coyle, Jason Santa Maria, Jos Buivenga, Jon Tan, Bruce Willen, and Nolen Strais. The printed book, itself is actually quite rare and those of you who managed to get your hands on one are lucky. Elliot printed a very limited, hand-numbered run and was adamant about not going to press a second time, despite the great reaction and high demand. This helped justify printing in the first place. Printed copies became a special keepsake for those who were really appreciative of the content and quality that went into the printing. For those who missed it, a PDF is available on the website.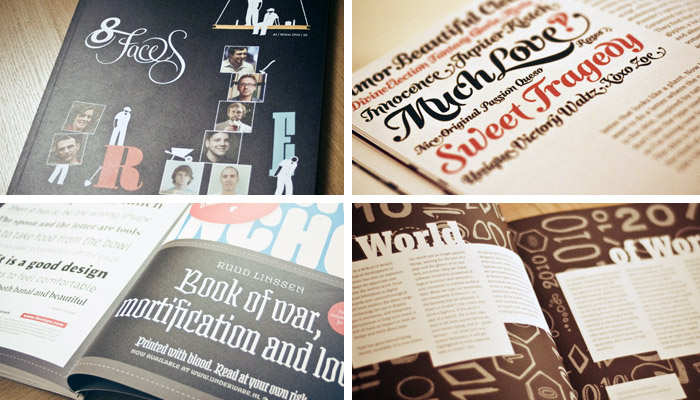 Sneak-peak proofs of 8 Faces issue #2, from The FontFeed
The second issue of 8 Faces is in production now. It will feature: Martin Majoor (designer of FF Scala, Telefont, FF Seria, and FF Nexus), Ale Paul (Founder of Argentinian foundry Sudtipos), Stephen Coles (Editor of Typographica and former director of type at FontShop), Tim Brown (creator of Nice Web Type and type manager at Typekit), Nick Sherman (formerly of MyFonts, now working at Font Bureau and consulting for The Cooper Union), and Rich Rutter (co-founder of Fontdeck and Clearleft).
Elliot gave us the heads-up that pre-orders will start Wednesday November 10th at 17:00 GMT. It's a limited run again, so if you really want a physical copy, you might want to make a note (the first issue sold out in under two hours).