Typeface (the film)
Comments: +
January 14 2010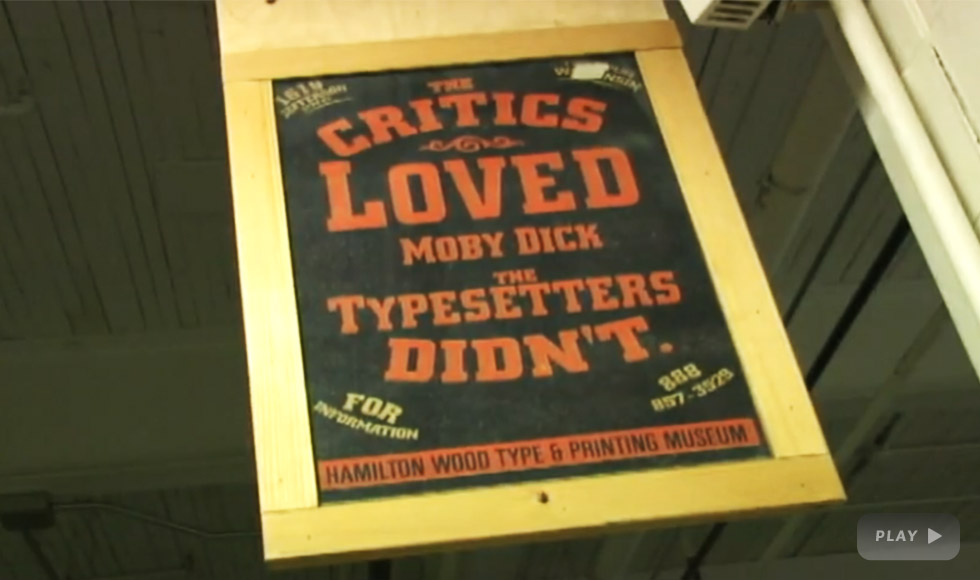 Justine Nagan's feature-length documentary Typeface tells the story of the Hamilton Wood Type Museum in rural Wisconsin.
Director Justine Nagan first stumbled upon the Hamilton Wood Type Museum while on a drive through the Midwest, stopping for an ice-cream sundae in Two Rivers, Wisconsin (arguably the birthplace of the treat). Amazed by the historic block-long warehouse which houses over 1.5 million wood letterforms, Nagan soon began work on her first film for Chicago-based Kartemquin Films—a not-for-profit film studio where Nagan now serves as executive director.
Typeface, created on a $100,000 budget, focuses on the Midwestern museum's struggle to stay relevant in today's digital age.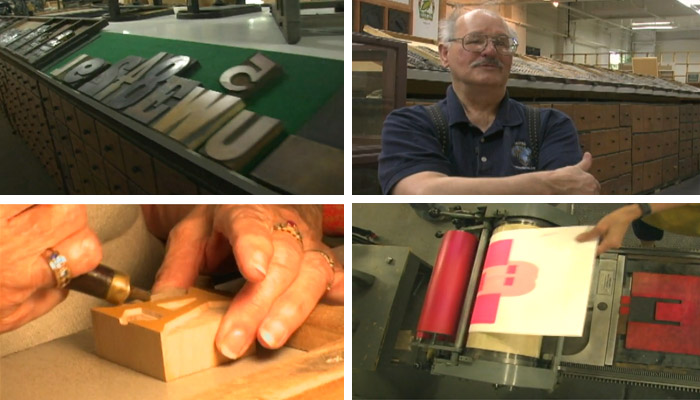 In a time when people can carry computers in their pockets and watch TV while walking down the street, Typeface dares to explore the twilight of an analog craft that is freshly inspiring artists in a digital age. The Hamilton Wood Type Museum in Two Rivers, WI personifies cultural preservation, rural re-birth and the lineage of American graphic design. At Hamilton, international artisans meet retired craftsmen and together navigate the convergence of modern design and traditional technique.

—Kartemquin Films
Operated by volunteers of the Two Rivers Historical Society, the Hamilton Wood Type Museum is the only one of its kind—dedicated to the presevation, study, production, and printing of wood type. The museum is housed inside the historic Hamilton factory, which began producing type in 1880. Becoming the United States' largest provider of wood type by the turn of the century, Hamilton commercially made type up until 1985. "It coincides with the introduction of the Macintosh computer," says Museum Director Greg Corrigan in the film's trailer.
Following successful sneak-peaks and screenings in 2009, Typeface will be premiering in London and several U.S. cities this month. A DVD release is expected later this year.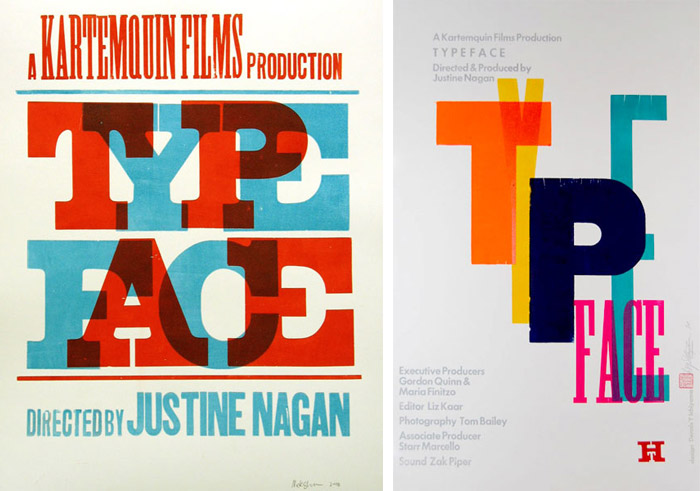 Catch upcoming Typeface premieres at:
Jan 20: Boise, Idaho / Boise State University
Jan 21: London, UK / St Bride Library
Jan 29 - Feb 4: Chicago, Illinois / Gene Siskel Film Center
Feb 17: Winona, MN / Winona State University
Screenings are also in the works for Charlotte, Savannah, and New York. Visit the Typeface website for updates. For more on the museum and its workshops, visit woodtype.org.
UPDATE: A limited edition DVD of the film is now available for pre-order. (Apr 30, 2010)