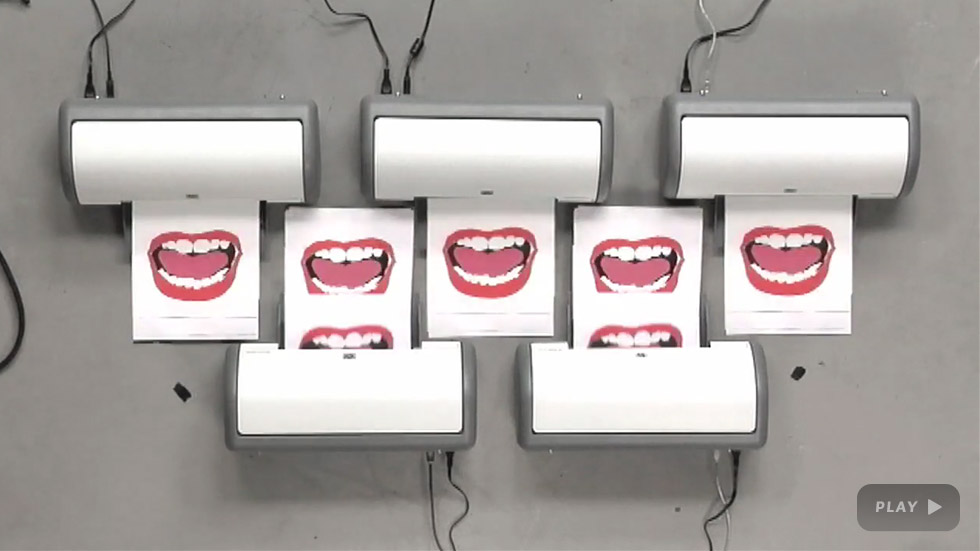 Recent Kingston University design graduates Tom Wrigglesworth and Matt Robinson take 8 ink jet printers and make them come to life in an award-winning student video for Hewlett Packard.
The short film, titled HP Invent, was created in response to a D&AD Student Awards brief set by Hewlett Packard: "Present an idea which promotes HP Workstations ability to bring to life anything the creative mind can conceive."
We have created a film that uses the power and performance of the HP Workstations to choreograph a visual spectacle that is designed to work as a viral video promoting HP's Workstations and their ability to bring people's ideas to life. The printers become the orchestra in a symphony conducted by the HP Workstation.
The video won a D&AD Yellow Pencil (2nd place) award.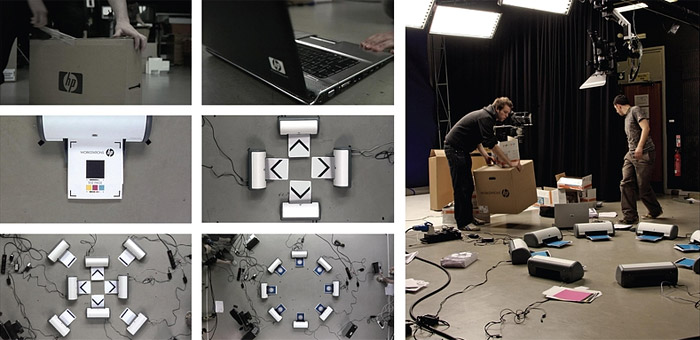 For another paper-heavy video see: Making music videos with paper shredders.