Microsoft does it again
Comments: +
September 15 2009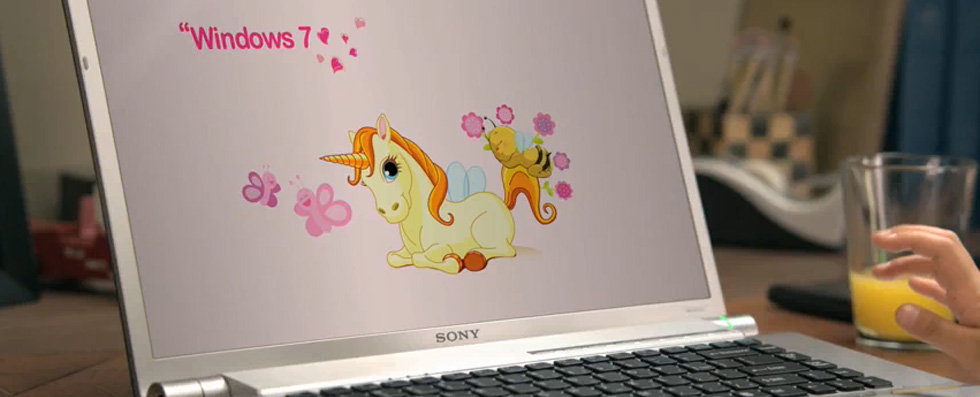 Not long after their strange Internet Explorer 8 ads, Microsoft is at it again with an equally puzzling campaign for Windows 7.
Created by advertising agency Crispin Porter + Bogusky, the TV commercials advertise the October release of Windows 7 in the best way Microsoft knows how: a PowerPoint presentation filled with unicorns and kittens. In case that wasn't enough, precious little 4-year-old Kylie (brought back from the previous 'I'm a PC' campaign) is added to the mix.
The commercial even pokes fun at its own PowerPoint software, showing a typically tacky presentation of "happy" Windows 7 reviews set to "The Final Countdown." However, it has been noted that some of these positive reviews were taken out of context.
With Microsoft struggling to fight back against Apple's 'Get a Mac' commercials (TBWA\Chiat\Day), will cute bunnies wearing hats help Microsoft's shrinking market share?