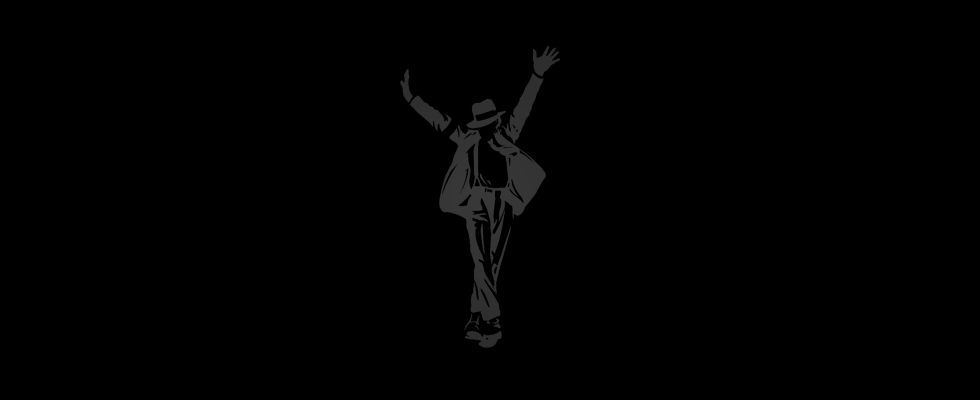 Michael Jackson may have been more famous for his eccentricities as the years went by, but at the height of his fame, it was his music and talent as an entertainer that inspired a generation; including many of today's most talented artists.
As a tribute to the recently passed 'king', we've collected some of the defining marks he left on popular culture, believing that the creative spark of one artist can light a flame for many others.
The greatest education in the world is watching
the masters at work.

-Michael Jackson

The music
Jackson's distinctive musical and vocal style continues to influence new generations of artists. 'Thriller' remains the world's best selling album, more than 25 years since its release.
The glove
The single white glove, often covered in sequins, became a signature part of Jackson's creative stage costumes.

The moonwalk
Jackson popularized a number of physically complicated dance techniques, such as the robot and the moonwalk. People are still trying to learn how to do it.
The fashion
Michael adopted a distinct style which he followed through much of his life. He was often seen with elaborately decorated military-style jackets along with his black loafers and white socks. "My attitude is if fashion says it's forbidden, I'm going to do it."

The 'grab'
"You become the emotion of what that sound is... if I'm doing a move and I go bam, and I grab myself, it's the music that compels me to do it, it's not I'm saying 'get ready grab down there' you don't think about it, it just happens"
-Michael on Oprah
The Thriller
The fact that there is a Guinness World Record for "The most people performing the dance from Thriller simultaneously" speaks volumes about Michael's influence on the world.

The "ow!"
Jackson is known for the trademark high-pitched screech found in many of his popular songs. It's unmistakably MJ.
The legacy
Being inducted into the Rock and Roll Hall of Fame twice, winning multiple Guinness World Records, 13 Grammy Awards, and 13 number one singles, Jackson has been a part of popular culture for almost four decades.

And so, in our memories: Long live the King of Pop.
UPDATE: As requested, we have made our title image available for desktop background use.