Design = music
Comments: +
January 12 2011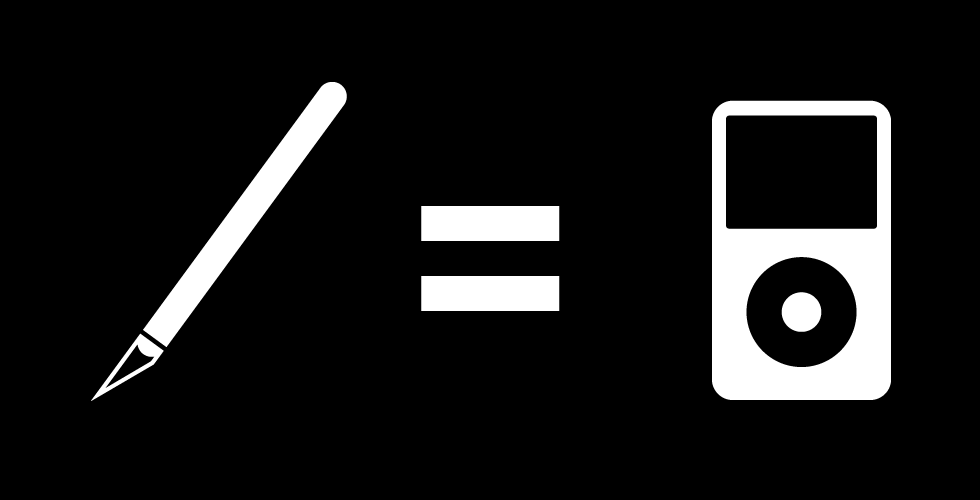 The professional fields of design and music have crossed paths for years. Each constantly fueling the other through visual, audible and emotional expression.
Design weaves itself into music through a number of different mediums: packaging, websites, posters, typography, logos, videos, fashion, and more. Entire visual brands are built around musicians in order for the artist to appeal to the correct demographic. Some musicians even require designers to elevate their aesthetic taste level, as designer Stefan Sagmeister notes:
Many musicians have surprisingly unsophisticated visual vocabularies. Ideas often incorporate big-titted female astronauts.
Designers need musicians for an entirely different purpose. Not only is the music industry a promotion machine with dozens of print and interactive collateral; it's also heavily influenced by the 'image' the label or artist wishes to promote.
What may be most interesting about this relationship is the number of former artists and designers who are now incredibly successful musicians.
Justice
Justice, the Grammy award winning French electronic band, first became famous for their single "We Are Your Friends." However before being full-time musicians, both Gaspard Augé and Xavier de Rosnay were graphic designers.
In a recent Pitchfork interview when asked, "Coming from a graphic design background, is it bizarre that music has become such a presence in your life now?" They responded:
We didn't have time to wonder if it was bizarre or not, we just noticed one day that we were not graphic designers anymore—we were making music. When we think about this, we're just saying, 'Wow—it's weird,' but it's cool. It's almost the same job. As long as you have clear, simple ideas you can do whatever you want. It's all about making the right decisions at the right moment.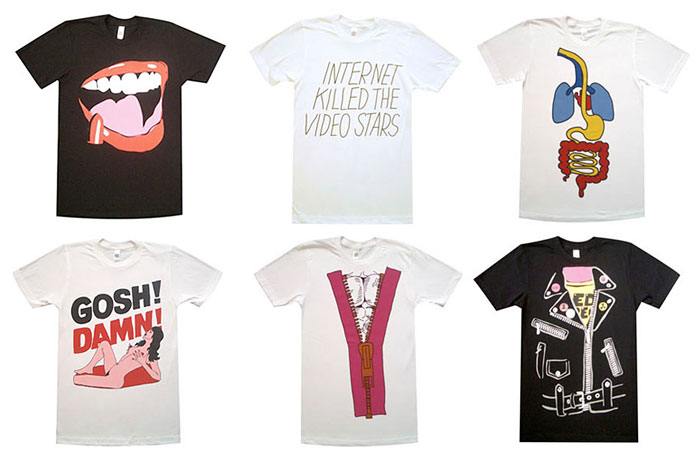 Design came heavily into play for their music video for "D.A.N.C.E." Art directed by French designer So Me, the duo worked hand-in-hand with So Me to create an incredibly interesting and complex use of hand written typography, synced perfectly to the beat of the song.
Few videos have this attention to detail and willingness of the artist to push the visual boundaries of what a 'classic music video' should look like. The ability to take an idea and work with other designers to create such a unique outcome is a testament to their vision and commitment to a creative solution.
Kanye West
Kanye West is an award-winning producer and platinum-selling hip-hop artist. Recently known for his interruption at the 2009 MTV Video Music Awards or his outburst against George Bush during Hurricane Katrina, West was a former student at the American Academy of Art in Chicago. There, he studied art and design before hitting it big and inking a deal with Jay-Z's Roc-A-Fella Records.
Design and art clearly made an enormous impact on West. When Rolling Stone asked in 2006 how he would describe himself, he replied: "a designer."
Claiming he wanted to learn about a different industry and step away from music for a while, West even took this past summer to work as an intern for Italian fashion label Fendi.
West also took to his Twitter account recently to reveal his affection for typography:
Sometimes I get emotional over fonts.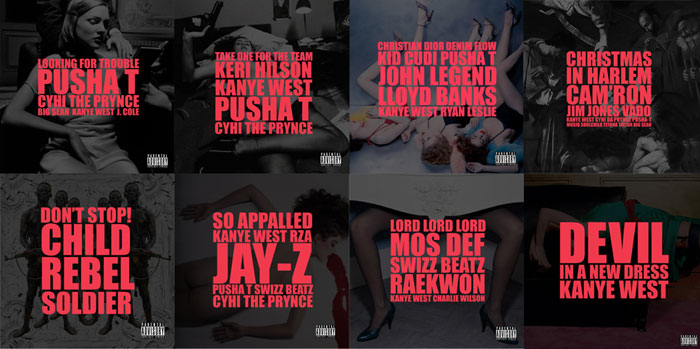 Leading up to the release of his latest album My Beautiful Dark Twisted Fantasy, West launched a weekly series of free tracks entitled GOOD Fridays. Each release featured carefully considered typographic and photographic artwork, and were accompanied by a 35-minute film paired with music from the new album. Directed by West, written by Hype Williams, and art directed by Vanessa Beecroft, West has a designer's passion for finding great talent to collaborate with.
He may be a talented producer and rapper, but his talents extend far beyond that of music.
Gorillaz
Gorillaz is a virtual band created by former Blur frontman Damon Albarn and British graphic designer and illustrator Jamie Hewlett. Hewlett was first known for his work on the comic book Tank Girl before taking on the visual identity of the Gorillaz.
The group is composed of four animated characters: Murdoc, 2D, Russel, and Noodle. As for inspiration, Hewlett credits the lack of substance on MTV:
…if you watch MTV for too long, it's a bit like hell—there's nothing of substance there. So we got this idea for a cartoon band, something that would be a comment on that.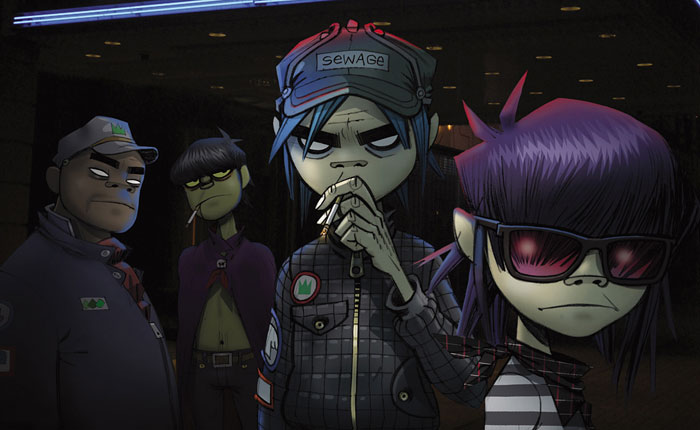 Gorillaz is the epitome of a band that utilizes and embraces the best parts of design and illustration. Their look is consistent across all media. They can be quirky, devious, rude, or solemn. They can virtually portray any emotion to match the song. There is no chance for human error because everything is controlled by the designer. The emotions, characters, environments, everything. Each character has an entirely different personality, based on Hewlett's vision.
Each virtual band member also has their own Twitter and Facebook pages, individually amassing thousands of different followers.
This image control is something marketers and record companies can only dream of. They even hold a Guinness World Record for being the world's most successful virtual band.
If image is everything, Hewlett, Albarn, and the Gorillaz are masters of their craft.
And that's not all
Other artists like M.I.A., Death in Vegas, and Underworld have also made the jump from designer to musician. As the lines between culture, professions, and genres become increasingly blurred, the results will only become more intriguing and engaging. These mashups will continue to push their respected industries and discover new ways to exceed our expectations.
If you have the desire and passion to become a famous musician one day, a good place to start, oddly enough, may be graphic design.
---
Thomas Wilder is a New York City based designer who currently works for Plaid Creative. He's worked with clients such as Kayak.com, Tiger Woods, and NYEHAUS. He graduated from Penn State University with a Bachelor of Design in Graphic Design. You can read more from him at Plaid Speaks.