Monthly review, Vol. XIX
Comments: +
September 4 2011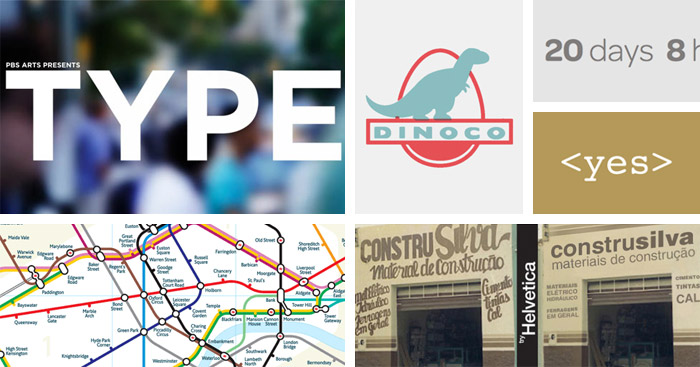 In episode 2 of the new web series Off Book, PBS talks to Hoefler & Frere-Jones, Pentagram, and Hyperakt on type and infographic design.

Tymn Armstrong collects fictional logos used in film and television.

Summer is almost over, but It's Almost makes the count down fun.

Should designers learn how to code? Frank Chimero says <yes>.

Designer Mark Noad takes on Harry Beck's legendary London Tube map, making it more geographically accurate (and stirring controversy).

Designer Felipe Nuno says "Brazil needs more Helvetica." Try Helvetica does just that, replacing local vernacular with the Swiss typeface. Results vary.

Bowie's "Space Oddity" reimagined as a kid's book (until lawyers step in).

Forget Gangsta Ipsum, the flavor of the week is Hipster.

Swiss artist Ursus Wehrli neatly rearranges scenes of disorder.

Jessica Hische compiles a list of printers for your next design project.

Flavorpill discusses 10 memorable movie poster controversies, from classics like The Outlaw to the forthcoming The Girl with the Dragon Tattoo.

idsgn explores Henson's 1965 experimental side-project which earned him an Academy Award nomination.

New York's Central Park updates their signage using Titling Gothic.

James Mollison documents life of kids around the world in his new book.

From Harry Potter to Moshi Monsters, Business Week presents their 2011 Popularity issue online.

Codeacademy helps you learn how to code websites and more.

The Skittles brand book offers a (strange) peak into its branding.

Froot Loops maker threatens Mayan initiative over Toucan logo.

Turner Duckworth makes over Diet Coke (on Coke's 125th anniversary).
---
Also see: