Monthly review, Vol. XI
Comments: +
January 4 2011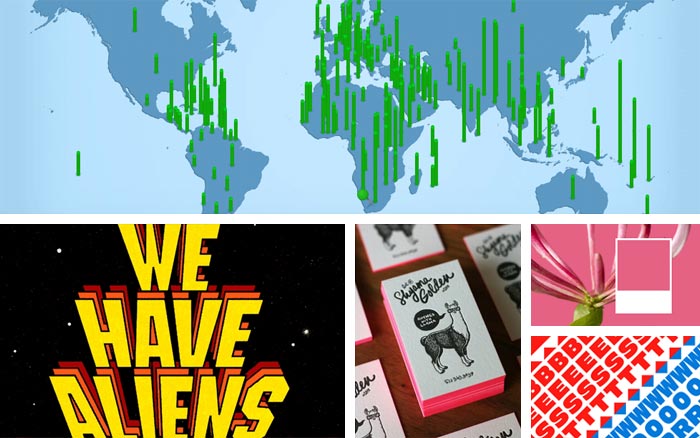 Based on the aggregation of billions of search queries across the globe, the Google Zeitgeist captures the spirit of 2010.

NASA researchers reveal a new lifeform, while our friends at Friends of Type have a little fun with typography.

Designer Francesco Mugnai showcases creative business cards.

Pantone reveals their color of the year for 2011: Honeysuckle.

There's help available—make it a New Year's resolution.

Return that ugly sweater and buy something you really wanted.

The designers at Porsche use their talents to create a luxury bobsleigh.

Antrepo looks at supermarket products through a minimalist lens.

The United States Postal Service unveils its 2011 commemorative postage stamp program which celebrates 12 influential industrial designers.

Fonts In Use is a new blog from Stephen Coles that catalogs and examines real-world typography.

Behind-the-scenes photography at the American Natural History Museum.

Political organization No Labels is caught using unauthorized artwork.

Artists Frank Stella, Shepard Fairey, and Andres Serrano visit Colbert.

Meanwhile Colbert's network gets a makeover courtesy NY-based thelab.

Brooklyn design studio Hyperakt launches Let's Swap, a place where artists and designers can swap art for free.

Stefan Sagmeister transforms his New York studio into a living website.

Start the year off right with some good advice from Mule Design.

Monotype Imaging acquires type foundry Ascender for $10.2 million.

'CMYKilla' teaches you everything you need to know about Photoshop.
---
Also see: